Saturday, March 18, 2:00 p.m. and 6:00 p.m.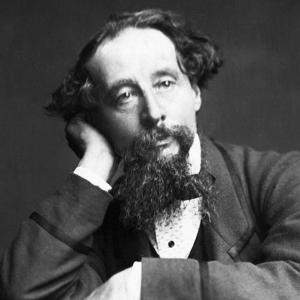 Utica, N.Y. - Famous 19th-century English author Charles Dickens made two trips to America and had an unscheduled 18-hour layover in Utica in March 1868. His unexpected presence at Bagg's Hotel caused a stir among the locals. Join us for Mr. Dickens Comes to Utica, a documentary created by local filmmaker Dennis Dewey, that shares this exciting story.Screenings will take place at the History Center on Saturday, March 18 at 2:00 p.m. and 6:00 p.m., 155 years to the day that Dickens checked out of Room #11 at Bagg's Hotel.
A special pop-up exhibit of Bagg's Hotel-related artifacts will be on display for a limited time, in conjunction with the film screening. The exhibition includes photographs, menus, tableware, the key to the front door, and even the ledger used when Charles Dickens stayed overnight. Come and see for yourself if it contains Dicken's signature or not!
###
ABOUT:
The Oneida County History Center is a private 501(c) (3) not-for-profit educational institution dedicated to preserving the history, heritage, and culture of the Greater Mohawk Valley for present and future generations. Suggested donation to this program is $5.00 for the general public, members are free. Please contact the History Center at 315-735-3642 or visit the OCHC website (www.oneidacountyhistory.org) for additional information.
Oneida County History Center
1608 Genesee Street                          
Utica, New York 13502-5425
Phone: 315-735-3642
Contact:
Patrick Reynolds: preynolds@oneidacountyhistory.org