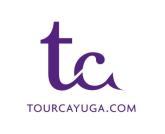 Special Deals for Theatre Festival Patrons
Auburn, N.Y.
- The new Finger Lakes Musical Theatre Festival is coming to Auburn, NY on May 30
th
and the Cayuga County Office of Tourism has gathered together some great deals and packages just for Festival patrons. Let us help you plan your next escape to the Finger Lakes with a Musical Theatre Festival Package.  From cozy inns to B&Bs to full-service hotels, you'll find just the type of lodging you are looking for.  The limited service Inn at the Finger Lakes in Auburn offers a queen room, continental breakfast buffet, evening wine tasting, plus two theater tickets starting at only $147.00.  Alternatively, the lakeside Inns of Aurora offer room, breakfast, dinner, theater tickets and a bottle of Finger Lakes wine with rates ranging from $164-$200 (two night minimum stay).  Special Festival Packages are also offered at 10 Fitch B&B, the Finger Lakes Golf House, the new Hilton Garden Inn and the full service Holiday Inn, all in Auburn as well as the historic Pleasant Beach Hotel in Fair Haven.   Check out
www.tourcayuga.com/packages
for full details on Musical Theatre Festival Packages as well as romance, shopping and wine tour packages. Booking your vacation just got easier! Festival-goers can also take advantage of a multitude of special deals just by showing their Festival ticket stub.  The Anchor Resort & Marina in Fair Haven offers a 20% discount on full day boat rentals or a rent one kayak, get one kayak rental free deal; the Aurora Arts & Design Center gives Festival ticket holders 10% off the purchase of $20 or more and Long Point Winery offers a free wine tasting plus a 5% discount on any wine purchase.  Izzo's White Barn Winery is doing something really special by having 'Music in the Barn' from 2-5 p.m. the first Sunday of every month starting June 3
rd
featuring songs from current productions at Merry-Go-Round Playhouse. From discounts on scuba diving training and equipment to restaurant and museum admission savings, the deals for Festival ticket holders are many and varied.  Check out
www.tourcayuga.com/special-deals
for a full list of exclusive offers and remember to keep those ticket stubs! New deals and packages are being added all the time so check the
http://www.tourcayuga.com/
website often for updates.
###
About the Finger Lakes Musical Theatre Festival
The Finger Lakes Musical Theatre Festival, produced by Merry-Go-Round Playhouse, showcases musical theatre from on, off, and beyond Broadway at three venues dedicated exclusively to bringing you the finest that musical theatre has to offer. 
http://www.fingerlakesmtf.com/
About the Cayuga County Office of Tourism
The Cayuga County Office of Tourism is the designated Tourism Promotion Agency for Cayuga County and promotes the County's attractions, events, and lodging establishments.  For more information call 800-499-9615 or visit
http://www.tourcayuga.com/
Editorial Contact:
Meg Vanek Executive Director Cayuga County Office of Tourism 131 Genesee Street Auburn, NY  13021 (315) 255-1658/800-499-9615 e-mail: 
meg@tourcayuga.com