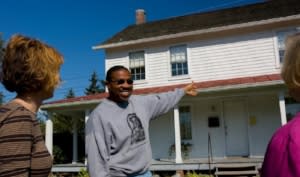 Releases list of new tourism assets and attractions
Pittsford, N.Y. - In celebration of National Travel and Tourism Week, May 7-13, 2017, the Finger Lakes Regional Tourism Council has released a list of new tourism assets that have opened within the region in the last six months. The Finger Lakes Regional Tourism Council (FLRTC) is the official tourism promotion agency of the Finger Lakes Region, as recognized by I Love NY.
Since 2016, the 14-county vacation region has welcomed a handful of new and exciting accommodations, restaurants, craft beverage locations and attractions in the area. This includes two particularly notable new openings - del Lago Resort & Casino in Waterloo, NY and the official designation of the Harriet Tubman National Park in Auburn, NY.
del Lago Resort & Casino opened to the public in February of 2017 as a $440 million complex.  The resort and casino features 2,000 slot machines, over 80 table games, Portico by Fabio Viviani, and The Vine entertainment venue.  The 205-room hotel is scheduled to open in the summer of 2017, and will include a full-service spa and salon.
The Harriet Tubman National Park was established on January 10, 2017 at a signing ceremony at the United States Department of the Interior in Washington, D.C. The park includes the Harriet Tubman Visitor Center, the Tubman Home for the Aged, and the Harriet Tubman Residence, which sit on a roughly 32-acre campus at 180-182 South Street in Auburn, NY. Also part of the park is the Thompson Memorial African Methodist Episcopal Zion Church that Tubman raised funds to build - located at 49 Parker Street in Auburn. The three sites are operated by National Park Service partner, The Harriet Tubman Home, Inc.
Also, new to the region:   
A new tapas-style restaurant in Seneca Falls, located, as its name suggested, at 84 Fall St. The restaurant offers many plates to share, as well as a nice selection of entrees, some locally sourced. 84 Fall also features a wide array of craft cocktails.  
This new restaurant in Burdett, NY offers speciality breakfast and lunch options for guests, including sandwiches, homemade soups, salads and pastries. They are ideally located on the Seneca Lake Wine Trail - the perfect place for a delicious breakfast, lunch or snack for hungry wine-tasters.
A family owned and operated farm brewery in Linwood, NY, Dublin Corners Farm Brewery offers tastings of fresh brews featuring home-grown hops and other New York State grown ingredients.
Fleur De Lis Brew Works is a farm brewery with a French flair. Opening May 20, 2017, the brewery is a third-generation Partee family farm. Their signature fleur de lis symbol is a part of the family's coat of arms and can be found throughout the property, and on the products they offer.
The Finger Lakes Cookie Company creates old-fashioned cookies like your Grandma used to make, using the finest ingredients: Ghirardelli chocolate, local eggs and butter, and pure vanilla. The bakery is located on Main Street in Geneseo, NY.
New to Watkins Glen, tiny houses offer 384-square-foot-units overlooking pastures of sheep, goats, pigs and more from Farm Sanctuary. These accommodations are the perfect place to retreat and enjoy the company of some amazing animals.
Other areas of the Finger Lakes continue to see a boom in new and notable businesses. Linden Street in Geneva, NY recently gained notoriety for being home to FLX Table - voted "Best New Restaurant" by USA Today's 10Best Reader's Choice Awards. The popular restaurant is run by Chef and Master Sommelier Christopher Bates, and offers two dinner seatings per night in the form of a 12-person dinner party. Diners are treated to a five-course meal, with a menu determined by the chef and dishes changing nightly.  
"National Travel and Tourism Week serves to champion the power of the tourism industry," says Meg Vanek, Executive Director at the Cayuga County Convention and Visitors Bureau. "Seeing these new assets join our region, as well as the national designations and accolades we have received in this area just in the last six months, serves as a powerful testament to the work we are doing as tourism professionals."
###
The Finger Lakes Regional Tourism Council
The breathtaking Finger Lakes takes its name from eleven lakes spanning the region like a giant handprint, stretching from its easternmost point in Onondaga County to its westernmost border in Livingston County, near Letchworth State Park. Boasting a mix of nature trails and natural beauty, wineries and breweries scattered across the region, and quaint villages close to large metropolitan areas, the Finger Lakes Vacation Region has a plethora of tourist attractions within its borders.
In January 2014, the 14 Official County Tourism Promotion Agencies of the Finger Lakes Vacation Region formed a 501(c)(3) organization known as the Finger Lakes Regional Tourism Council (FLRTC). The FLRTC Board includes representation from all 14 TPAs and counties: Cayuga, Chemung, Cortland, Livingston, Monroe, Onondaga, Ontario, Schuyler, Seneca, Steuben, Tioga, Tompkins, Wayne and Yates. For information about attractions and events throughout the Finger Lakes region, visit www.fingerlakestravelny.com or call 1-888-408-1693.