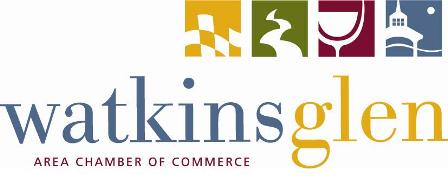 4th Of July in Watkins Glen
Watkins Glen, N.Y.
- Fourth of July Fireworks are on! The Watkins Glen Area Chamber of Commerce is partnering with Chemung Canal Trust Company to sponsor the annual community event.
When
: Saturday, July 7, 2012 (rain date is July 8th, same time and place)
Time
: 9:30 p.m.
Where
: Clute Memorial Park, Watkins Glen, NY "The fireworks in Watkins Glen are a time honored tradition and opportunity for the community to come together to celebrate the birth of our nation," said Watkins Glen Mayor Mark Swinnerton. "This long standing Watkins Glen tradition is enjoyed by thousands of families throughout the region, and we are pleased to be part of an event that creates such civic pride." Proximity Pyrotechnics, out of Spenser, NY, will put on the fireworks show that will be able to be seen at Clute Memorial Park, located at the southern end of Seneca Lake. The fee to park in Clute Memorial Park for the fireworks show will be $5.00. "I want to thank Chemung Canal Trust Company and the Chamber of Commerce for their generous donations and their commitment to Watkins Glen and our community," Mark said. This year's Fourth of July Fireworks show is a collaborative effort of the Chamber, Village of Watkins Glen and Schuyler County. "Chemung Canal Trust Company is pleased to partner with the Watkins Glen Chamber of Commerce to provide fireworks over Seneca Lake," said Chemung Canal Trust Company Senior Vice President & Director of Marketing Michael Wayne. "The 4th of July is such an important holiday in our country and the celebration wouldn't be complete without the 'rocket's red glare and bombs bursting in air.' Michael added, "We thank the event organizers and wish all of our customers and friends who will be in the area a happy and safe holiday!"
# # #