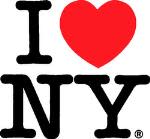 A Long-Anticipated Grand Opening, Plus Anniversaries and Milestones Celebrating Generation-Defining Events, Mark the Beginning of a New Decade
New York, NY – January 6, 2020 – New York State is poised to celebrate both the old and the new in 2020. Visitors can enjoy the opening of the world's largest LEGOLAND theme park along with a host of events commemorating Susan B. Anthony, women's suffrage, the 1980 Winter Olympic Games and the "Miracle on Ice," and the Roaring Twenties.
I LOVE NY Executive Director of Tourism Ross D. Levi said, "This year will offer visitors to New York State the opportunity to celebrate important historical events that have shaped history and culture, and create lifelong memories at LEGOLAND, a new world-class family attraction. Whether you're a New York resident, a seasoned traveler or just looking for new places to explore, we invite you to experience the state's diverse activities and attractions in 2020 for a year you will never forget."
Here's a sampling of what to look forward to in 2020 in New York State:
LEGOLAND Opens on Independence Day
LEGOLAND New York – the largest LEGOLAND theme park in the world – officially opens in Goshen, Orange County, on July 4. The first and only LEGOLAND park in the Northeast will offer more than 50 rides, shows and attractions across 150 acres.
LEGOLAND New York is located 60 miles northwest of New York City and 30 minutes from New York Stewart International Airport. Families can come together to watch kids enjoy their first theme park rides, build LEGO creations in Bricktopia, and travel through an imaginary world as their own LEGO Minifigure on the LEGO Factory Adventure Ride, exclusive to the New York location. Several themed lands like Pirate Shores, NINJAGO World, Heartlake City and Knights' Kingdom will create treasured memories and new family traditions.
LEGOLAND New York will also include an on-site hotel, scheduled to be completed in 2021, with 250 themed rooms to accommodate visitors from across the world.
Susan B. Anthony's 200th Birthday
The legacy of women's rights pioneer Susan B. Anthony's is further celebrated in 2020 as New York commemorates her 200th birthday and the 75th Anniversary of the National Susan B. Anthony Museum & House. Visitors can learn and reflect while discovering historic memorabilia, artifacts, furnishings and photographs. From May through November, a Susan B. Anthony-inspired art installation will be on display in Rochester's cultural district, and the city is planning several events and activities to commemorate their hometown icon's year-long birthday celebration.
Rochester is also home to Mount Hope Cemetery, the final resting place for Susan B. Anthony and other notable figures, including her friend Frederick Douglass. While the ritual of placing "I Voted" stickers on her tombstone is now discouraged by the city and museum to protect the grave marker, many visitors now opt for the custom of leaving small stones as an homage to her strength, inspiration and resilience. Guided tours of the cemetery are also available.
100th Anniversary of Women's Suffrage
Historically, New York State has been at the forefront of the women's suffrage movement, and this year marks the 100th Anniversary of the 19th Amendment. The Finger Lakes is the perfect place to celebrate, as the location for the first Women's Rights Convention in Seneca Falls – now part of the National Women's Rights Historic Park – along with the home of suffragist Elizabeth Cady Stanton. Other notable places to visit include the Women's Rights Hall of Fame (Seneca Falls); home of Matilda Joselyn Gage, founding member of the National Woman Suffrage Association (Fayetteville); and the Equal Rights Heritage Center (Auburn), which highlights dozens of individuals and movements dedicated to equality and justice.
Within the Finger Lakes, Rochester will celebrate the anniversary with special events and exhibits at the National Susan B. Anthony Museum & House, such as Votercade, an event designed to highlight the importance of voting rights and civic discourse.
Other events happening throughout the year to celebrate the anniversary include:

On Feb. 1, "Women and Power: From Mothers of the Republic to the Vote" will focus on women's influence in the courts during the 19th century, hosted by Historic Red Hook (Hudson Valley).
A three-day cycling event in August will celebrate the life of Elizabeth Cady Stanton, starting in her hometown of Johnstown (Capital-Saratoga) and ending in Seneca Falls (Finger Lakes).
The Suffrage Centennial Auto Tour, taking place over two weekends in August in Clinton and Essex Counties (Adirondacks), will feature antique automobiles and costumed participants will create the atmosphere of the suffrage movement era.
Additional events are being planned throughout the year, including a bi-annual symposium hosted by the Elizabeth Cady Stanton Women's Consortium.
Major Milestone for the 1980 Winter Olympics in Lake Placid
The 40th Anniversary of the 1980 Winter Olympic Games in Lake Placid celebrates an enduring legacy - the U.S. men's hockey team's unbelievable win over the U.S.S.R., known as the "Miracle on Ice." That victory, along with American speed skater Eric Heiden's five gold medals, helped to cement Lake Placid's reputation as a winter sports destination. From Feb. 14-23, the village welcomes visitors to celebrate these historic events with activities including the torch lighting, ice skating around the historic Olympic Oval, and opportunities to ski with former Olympians.
While visiting Lake Placid and Whiteface Mountain, spectacular views of the Adirondacks await on the Cloudsplitter Gondola, which in 15 minutes brings riders to the summit of Little Whiteface Mountain, where an observation deck shows off the tallest peaks in New York State. Tours of the Olympic Jumping Complex provide visitors with an Olympian's perspective, and the Bobsled Experience at the Olympic Sports Complex is the only location where visitors can bobsled in the eastern United States. More adventurous types can also opt to skeleton ride down the combined track to get the full Olympic experience.
American History Redefined by the Roaring Twenties
The 1920s, known as "The Roaring Twenties" and the "Great Gatsby Era," made an unparalleled mark in history and helped shape America. The changes during this decade broke down traditional societal barriers, introduced new voices and generated economic growth. To mark the decade's 100th anniversary, guests can step back in time by visiting Long Island's Gold Coast, a great destination for a look into the lavish mansions that inspired F. Scott Fitzgerald's The Great Gatsby. Open to the public for tours and events, estates including Sands Point Preserve, Eagle's Nest Estate and Chelsea Mansion allow guests to live out extravagant, Gatsby-inspired dreams. Activities and events are being planned throughout Long Island to commemorate this opulent decade of American history.
For more information on these and other happenings in New York State this year, visit iloveny.com. Media can find press releases and more at iloveny.com/thebeat.  
About New York State
New York State is a premier vacation destination with world-class attractions, picturesque natural beauty, locally sourced cuisine and a booming craft beverage scene, an array of accommodations, and iconic, year-round festivals and events. Its 11 diverse vacation regions feature some of the world's top ranked beaches; two out of America's top three favorite state parks; breathtaking Niagara Falls; more ski areas than any other state; one of the nation's longest foliage seasons; multiple Halls of Fame; North America's longest, fastest and highest zipline; the largest publicly protected area in the contiguous United States; and soon, the country's longest multi-use trail. Add in the state's unique museums, historic landmarks, cultural sites, charming small towns and urban playgrounds, and it's no wonder New York has been consistently chosen as a top getaway by travel publications and experts.
Learn more at iloveny.com and follow us on social media:
Twitter: @ILoveNYPR (PR handle)
Twitter: @I_LOVE_NY (consumer handle)
Facebook: Facebook.com/ILOVENY
Instagram: ILOVENY
YouTube: YouTube.com/OfficialILoveNY
CONTACT:
Phillip Novoa
Finn Partners
(646) 307-6330
Phillip.Novoa@finnpartners.com
Eric Scheffel
Empire State Development
(518) 292-5274