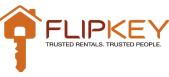 Vacation Rental Site Uncovers the Top Girls' Trip Locations around the World
Boston, MA
 - FlipKey.com, a leading vacation rental marketplace, last week announced the 
top spots for a girls-only trip
. From Jackson Hole, Wyoming to Tuscany, Italy, these locations range in the attractions on hand, but are all perfect for girls who just wanna have fun (and a relaxing getaway with their friends). The key to planning a successful girlfriends' getaway is choosing a destination that offers activities everyone in the group will enjoy. Whether it is a wine-filled weekend excursion to tour vineyards or a weeklong beach getaway, these locations make for an unforgettable trip.
New York City, NY,
 Days and nights are anything but boring in the heart of New York City. Shopping along Fifth Avenue, touring museums, and having a picnic in Central Park are just a few ways to spend the day. When night falls, it's time to stroll around Times Square, see a Broadway show, and top off the evening at the best clubs and bars in the Big Apple.
Las Vegas, NV,
 Whether you are looking to relax at a spa during the day or party your heart out at night, Sin City has all that and then some. Go wild at a casino, see a glitzy show, and dance like no one's watching with your best girlfriends in Las Vegas.
Miami Beach, FL,
 Miami is a perfect place for a wild time with your best friends. The world-famous nightlife will keep you dancing all night, and the spas and beach will help you rejuvenate the next day.
Tuscany, Italy,
 Foodies and wine lovers will love Italy's most famous culinary region. Tuscany is the perfect place to sight-see in Florence or to sit back and relax at the local wineries in the countryside.
Maui, HI,
 The second largest Hawaiian island is the perfect place for relaxing on beautiful beaches with your best friends. When the sun goes down, the exciting nightlife keeps the party going.
Asheville, NC,
 This charming Southern city is a unique destination to visit with your girlfriends. Outdoor adventures like zipline canopy tours, water adventures, and hiking are exhilarating, and the nightlife is funky and fun. Don't miss the street musicians and local playhouses.
Barcelona, Spain,
 Beautiful Barcelona is famous for the stunning architecture and gorgeous art found everywhere around the city. Nightlife in Barcelona is exceptionally wild; when one club closes another one opens and keeps the party hoppin' until the sun comes up.
Scottsdale, AZ,
 This desert city is filled with cute cafes and small boutiques-perfect for a getaway with the girls. The city is also home to a variety of nightclubs, restaurants, lounges, and bars that help make for an exciting nighttime scene.
Cabo San Lucas, Mexico,
 Cabo is one of Mexico's most beautiful and luxurious beach towns. Known for being a vacation spot for both Spring Breakers and A-listers, Cabo San Lucas is the perfect destination for a girls' getaway, especially when Sammy Hagar comes to town to play at the Cabo Wabo Cantina.
Jackson Hole, WY,
 Hiking, camping, whitewater rafting, and horseback riding are just some of the endless summer adventures in Jackson Hole, while snowboarding and skiing are fun for the winter. After getting the adrenaline pumping by day, relax and enjoy spa-filled afternoons with some of the best massage therapists across the country.
Austin, TX,
 Known as the Live Music Capital of the World, Austin is the perfect place for a music loving girls' getaway. Free outdoors concerts, endless culinary delights like Tacos and BBQ, and a 68-degree swimming hole are just the start of the fun in Austin.
Charleston, SC,
 Charleston is the perfect city for a slower paced, low-key weekend getaway. Spend your days shopping in the Southern city's unique boutiques, relax on the beautiful beaches, or go for a kayak adventure with your gal pals. FlipKey features over 200,000 vacation homes around the world perfect for travel to these fun-filled locations. To find a vacation rental near one of these girlfriend getaways this year, visit us at 
http://www.flipkey.com/
.
About FlipKey
FlipKey
 is a leading vacation rental marketplace that makes it easy, safe, and fun to find and book the perfect place to stay. Our verified guest reviews help you search more than 200,000 listings in 11,000 locations around the world. Get a great value and stay in a rental with the space, privacy, and all the amenities of a home. With more than 4 million monthly unique visits, FlipKey has been named the "Top Vacation Rental Site" by Travel + Leisure. FlipKey is a TripAdvisor company and helps power the vacation rental experience on 
TripAdvisor.com
-the world's largest travel website.