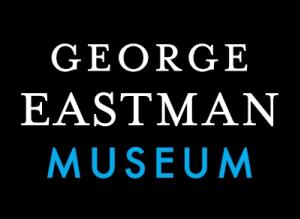 Seating capacity now available for up to 146 guests at each screening 
Rochester, N.Y., May 28,2021—The Dryden Theatre at George Eastman Museum announced its new June film line up, including the series A Preservation Legacy: Ed Stratmann; Noir '46; Judy, Judy, Judy (Garland); and Cary, Cary, Cary (Grant), as well as the Rochester premieres of Christian Petzold's Undine and Jia Zhangke's personal documentary Swimming Out Till the Sea Turns Blue. This news comes on the heels of the New York State Department of Health's change in occupancy rules, allowing for the Dryden to seat up to 146 guests per screening.
The Dryden reopened in April after being closed for more than a year to accommodate construction of the Thomas Tischer Visitor Center and then remaining closed because of COVID-19. The George Eastman Museum and Dryden Theatre now have new guidelines in place to ensure the health and safety of its visitors and staff, which can be reviewed at eastman.org/welcome-back.
June films will kick off with live piano accompaniment for the screening of The Cossack Whip on Tuesday, June 1, at 7:30 p.m. The restoration of this film was a daunting challenge tackled by Ed Stratmann in the late 1980s. Other cinematic classics to be viewed throughout the month include The Postman Always Rings Twice (June 2), Sherlock Holmes (June 8), His Girl Friday (June 9), A Star Is Born (June 11), The Wizard of Oz (June 12), Sunset Blvd. (June 19), and Arsenic and Old Lace (June 26). 
The featured June 2021 film series include:
A Preservation Legacy: Ed Stratmann
Over the course of his 41 years at the George Eastman Museum, Ed Stratmann (1953–2020) gained an international reputation for the film preservation projects he championed. Enamored as much with popular cinema as he was artistic merit, Stratmann had several passion projects that he preserved back to film and brought to audiences around the world. This spring, in memory of Ed Stratmann, the Dryden is delighted to bring some of these projects back to the big screen, as well as some of the programs that he curated for lectures and screenings. 
Noir '46
It was after the end of World War II in Europe that American crime films, embargoed during the occupation, started flooding French cinemas. Films like The Maltese Falcon (John Huston, 1941) and Laura (Otto Preminger, 1944) received their first screenings in France, prompting critics to sit up and take notice—and Nino Frank to coin the term "film noir." In the meantime, Hollywood was doubling down on production of this type of film. Thrillers like John M. Stahl's Leave Her to Heaven and Alfred Hitchcock's Spellbound had been among the most popular films of 1945. Émigrés continued to bring their high-contrast palette to the big screen, and more Hollywood directors joined the movement. What was produced in this time period was arguably the greatest year of film noir, feeding on postwar anxiety and turbulent prospects for the future.
Judy, Judy, Judy (Garland)
Judy Garland's films seem ever-present in our culture. Despite this, there are only about two dozen films that Garland played a lead in, and less than half of those are in color. There are all-time classics—The Wizard of Oz (Victor Fleming, 1939) and The Harvey Girls (George Sidney, 1946)—as well as holiday favorites—Meet Me in St. Louis (Vincente Minnelli, 1944) and Easter Parade (Charles Walters, 1948). But those other color musicals don't get seen as much, so the Dryden is bringing you three Technicolor toe-tappers to rectify that this spring. Included in this series are Garland's last collaboration with director (and husband) Vincente Minnelli, including Garland's greatest performance, as Esther Blodgett in the 1954 version of A Star Is Born (George Cukor).
Cary, Cary, Cary (Grant)
One of the biggest stars of the classic Hollywood period, Cary Grant got his start in vaudeville, learning to sing and dance on the job and developing his physical comedy. From the age of ten, he began appearing on stage and spent most of the next twenty years in various touring troupes before his debut on the big screen. This background was instrumental to his success in comedic roles—and combined with his tall, dark, and handsome appearance, it made him a perfect fit for romantic comedies. Consistently cast in the role of the urbane bachelor, Grant often utilized his physical comedy and rapid-fire delivery to undercut the presumed high-born pedigree of his characters.
Rochester Premieres
Undine (screening June 4 & 10): Director Christian Petzold has been building a sterling reputation through films such as Barbara, Phoenix, and Transit (which screened at the Dryden in 2019). His latest film updates the European myth of a water nymph destined to love a man until he is unfaithful to her. Re-teaming his Transit co-stars Franz Rogowski and Paula Beer, Petzold's lyrical, hazy film is a must-watch.
Swimming Out Til the Sea Turns Blue (screening June 5 & 18): Critic John Powers's opinion that Jia Zhangke "may well be the most important filmmaker working in the world today" continues to be proven out as Zhangke turns his lens on his home in Shanxi Province. Told through the writings of three authors from the area, this documentary examines the history and changes in Chinese society since 1949. Personal and powerful, this film is the latest triumph from a leading light in the "Sixth Generation" movement.
For a complete listing of June film screenings, visit eastman.org/events/film-screenings or to hear a recording of the current week's schedule, call (585) 327-4981.
Advance film tickets are strongly recommended and can be purchased at eastman.org/Dryden or at the Dryden Box Office up to 45 minutes before any film screening.
About the George Eastman Museum
Founded in 1947, the George Eastman Museum is the world's oldest photography museum and one of the largest film archives in the United States, located on the historic Rochester estate of entrepreneur and philanthropist George Eastman, the pioneer of popular photography. Its holdings comprise more than 400,000 photographs, 28,000 motion picture films, the world's preeminent collection of photographic and cinematographic technology, one of the leading libraries of books related to photography and cinema, and extensive holdings of documents and other objects related to George Eastman. As a research and teaching institution, the Eastman Museum has an active book publishing program, and its L. Jeffrey Selznick School of Film Preservation's graduate program (in collaboration with the University of Rochester) makes critical contributions to film preservation. For more information, visit www.eastman.org.
# # # 
PRESS IMAGES available at the following URL:
https://eastmanmuseum.box.com/s/wxbdj1a8xge9kqu1a8xrmts9crwltcdy

 
Media Contact: Eliza Kozlowski
(585) 327-4860
ekozlowski@eastman.org