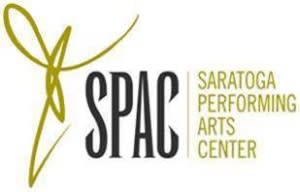 "Caffè Lena @ SPAC" concerts will take place at the Charles R. Wood Gazebo
Saratoga Film Forum @ SPAC Announced
Saratoga Springs, NY (May 17, 2017) – Embracing and expanding its role as both a cultural and community cornerstone, Saratoga Performing Arts Center announced today at its Annual Meeting, an addition to its summer schedule:  the "Caffè Lena @ SPAC" Concert Series co-presented with the iconic folk venue. Slated to take place on SPAC's gazebo stage from noon to 5 p.m. on Sunday afternoons, June 11, July 9 and August 27, the series is the follow-up to the successful spring collaboration of the two venues, which included performances by Darlingside, St. Luke's Chamber Ensemble and Harpeth Rising.
"We are excited to extend our partnership with Caffè Lena and open our doors to the community through our free 'Caffè Lena at SPAC' concerts on our gazebo stage. Cultivating SPAC's role as a place where creativity, culture and social connection thrive, is a key part of our vision for the future," said Elizabeth Sobol, President and CEO of Saratoga Performing Arts Center. "Welcoming everyone - families, neighbors, visitors – to our venue to enjoy extraordinary music surrounded by the beauty of nature, moves us down that path and will add a festive, dynamic energy to our season." 
"The collaboration with Caffè Lena that we launched in April has already exceeded our expectations and affirmed the power and potential of the right partnership," said Ms. Sobol. "With that momentum still strong, we are confident about this next phase and look forward to bringing people from all corners of our community together to experience the exhilaration of live music performances, without the barrier of cost."
The events will feature a diverse lineup of artists, many in the American roots genre which is a style encompassing folk, blues, country, string band, bluegrass, early jazz and creative variations on all. Among the bands slated to perform are Steel Wheels, an award-winning group that is perennially at the top of the Independent and Americana charts; Birds of Chicago, currently touring with the Robert Cray Band, and New York-based hip hop band Soul Inscribed, selected in 2016 by the U.S. State Department for "American Music Abroad" program. The full schedule of concerts is listed below.
Guests are welcome to bring in food, drink, blankets and lawn chairs for the concerts. Food concessions will also be available. In the event of rain on the day of performance, the concert location will shift to Caffè Lena (and will remain free to the public).
Charles R. Wood Foundation grant underwrites new gazebo
Also announced at the Annual Meeting was the news that the Charles R. Wood Foundation has generously awarded a $150,000 grant to SPAC that will underwrite the cost of replacing SPAC's aging gazebo stage with a larger, updated version. The new gazebo will be named in honor of Mr. Wood, a strong supporter of the arts and a member of SPAC's board in the 1990's. The present stage, which was built in 1981, has become increasingly insufficient for the needs of today's artists. The new structure will feature 25 x 21 feet of usable performance space; an increase in square footage of 133 percent.  Construction of the new gazebo will be completed in time for the Freihofer's Saratoga Jazz Festival, June 24 – 25.
"We are tremendously grateful to the Charles R. Wood Foundation for the generous funding to construct a new gazebo," said Ms. Sobol. "With a larger stage, we will be able to present a greater variety of programming for the jazz festival, our "Caffè Lena @ SPAC" concert series, student music and dance presentations, and multi-stage music and arts festivals we are developing for 2018 and beyond. An individual of great vision and devotion to this region, we will proudly name this new performance space in honor of Charles R. Wood."
"Saratoga Performing Arts Center was a place that my father valued tremendously. He not only enjoyed attending ballet performances and orchestra concerts, but he strongly believed that SPAC enhanced the quality of life in the region," said Charlene Wood, Chair of the Charles R. Wood Foundation. "He would be very supportive of this gazebo project which will help SPAC enhance its programming and remain vibrant as it moves into a new era."

The Charles R. Wood Foundation has been a strong supporter of Saratoga Performing Arts Center over the years, committing $825,000 between 2005 and 2016 to support artistic and educational programming. 
The Saratoga Film Forum @ SPAC
Towards the goals of further expanding its partnership network and enriching the variety of cultural offerings under its banner, SPAC announced that it will be hosting the Saratoga Film Forum at the Spa Little Theatre from July 20 – 31, August 1, 2 and 23 - 28. A nonprofit devoted to presenting independent cinema, the Forum has been part of Saratoga's arts scene for approximately 25 years. Screening American and foreign films, features and documentaries, the organization provides a platform for the varied voices in independent filmmaking.  Many of the films for the SPAC series will feature subjects with connections to artists, composers, choreographers or works that are part of SPAC's summer programming.
"Independent film is an important avenue for expanding awareness, insight and a diversity of thought on issues and subjects that affect society, including the arts," said Ms. Sobol. "Partnering with the Film Forum on an August series is an opportunity to support independent cinema in our community while creating meaningful connections to our programming and the performing arts. We are very enthusiastic about this partnership."
The film schedule will be announced in the coming weeks.
PHOTOS: https://www.dropbox.com/sh/667i389k7puuc21/AAC0vJCsTA90jRemmNHUm_vRa?dl=0
CAFFE LENA @ SPAC CONCERT SERIES LINEUP
JUNE 11
1-1:45 PM| The Pines
2-4 PM| Birds of Chicago 
4-5 PM | TBD
JULY 9
Noon-12:30 PM| Western Den
12:45- 1:15 PM | Honeysuckle
1:30-2:30 PM | Twisted Pine
2:45 PM-4:30 PM |The Steel Wheels
AUGUST 27
1-2 PM | Let's Be Leonard
2:30-3:30 PM | Sweet Megg & The Wayfarers
4-5 PM | Soul Inscribed
National Press Contacts:
Rebecca Davis Public Relations – 727-289-7449
Rebecca Davis 347-432-8832 (m.)
Liza Prijatel Thors  917-672-2048 (m.)
Regional Press Contact:
Lisa Hill – 518-584-9330 ext. 125
518-496-2882 (m.)