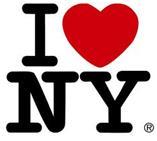 Albany, N.Y. -
There is a culinary revolution in America and it's all about going to the source: for apples and cheese, bread, beer, wine, even chocolate, and New York is leading the way. From late summer until the snow starts to fall, visitors throughout New York this year will have multiple opportunities to explore incredibly delicious food and beverage "trails" to discover what the great new restaurant chefs have already found out: that nothing beats homegrown, hand-crafted and local food and beverages. Enthusiastic foodies can even stop for a day or two and learn from the chefs themselves or take a "farm fresh" cruise. Combine a culinary tour or two with welcoming accommodations at hotels, motels and inns throughout the state, and the result is a flavorful mini-vacation. Here's a round-up of some of New York's most exciting and innovative gustatory adventures:
www.scva.net
The Tug Hill Vineyard in Lowville in the Adirondacks region is internationally acclaimed, producing fine wines from grapevines developed at the University of Minnesota to withstand cold mountain climates. In 2011, Tug Hill brought home medals from nationwide competitions, the International Cold Climate Wine Competition and the New York Wine and Grape Classic. Every Thursday evening during the summer there is a "Wine Down"from 6-9pm featuring live acoustic music and visitors are welcome for tours through December 31.
www.tughillvineyards.com
. Long Island's wine industry has grown from one small vineyard to over fifty producers of world-class wines. Encompassing Nassau and Suffolk Counties, with the majority of wineries and vineyards at the East End on the North and South Forks, age-old growing techniques are combined with state-of-the-art technology to produce a range of world-class wines from specific varietals and selected blends. A tour of the Long Island's wine region offers an opportunity to sample award-winning wines directly from producers while enjoying beautiful scenery, comfortable hotels and romantic bed & breakfasts, great food, and a wide range of sports, leisure and entertainment activities.
www.liwines.com
Discover more of New York's wines and beers by visiting
www.nywgf.org
and
www.thinknydrinkny.com
.
About New York State
New York State features 11 beautiful vacation regions. New York's attractions span from landmarks such as Niagara Falls, to the wine trails of Hudson Valley and treasures like the Baseball Hall of Fame in Cooperstown. Whether it's wide-ranging outdoor activities for the whole family like fishing, hiking and boating, culinary wonders and farm-to-table fresh foods, or the rich history and culture of one of the 13 original colonies, New York State offers diverse activities for all travelers. For more information, visit
www.iloveny.com
. Media can find press releases and more at
thebeat.iloveny.com
. I LOVE NEW YORK's weekly foliage reports begin Wednesday, September 12, 2012. Each week through early November visit
www.iloveny.com/fall
for a detailed update of foliage conditions across New York State, including a map charting fall color progress, vantage points for viewing spectacular foliage, suggested autumn getaways and event listings. You may also hear highlights of the foliage report by dialing (800) CALL-NYS.
CONTACT:
   Melanie Klausner M. SILVER ASSOCIATES (212)-754-6500, ext. 243
Melanie@msilver-pr.com
Eric Scheffel Empire State Development (518) 292-5274
escheffel@esd.ny.gov