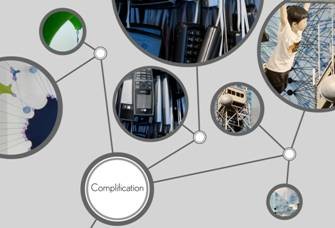 Christopher Baker; daniel Baltzer; R. Justin Stewart
April 9- May 23, 2010
Opening Reception: Friday, April 9th, 6pm to 9pm
Garnerville, N.Y.
-
Complification
is an exhibition that investigates the complex world of networks and interconnectivity. Three artist explore how the world is flattening and exploding simultaneously, resulting in dynamic, evolving relationships. Christopher Baker's multi-media work engages the rich collection of social, technological and ideological networks present in the urban landscape.  daniel Baltzer's paintings explore how communication technology, social networking, and subconscious thought play a role in creating and defining human connections. R. Justin Stewart's installations investigate how we are shaped by our relationships to others and the world around us, keeping us in a constant state of flux.                          
EXHIBITION DATES:
Friday, April 9 thru Sunday, May 23, 2010
Gallery Hours:
Fridays- 4-8PM, Saturdays 2-6PM and Sundays 12-4PM
Location and Contact Information:
GAGA is located at the Garnerville Arts & Industrial Center, 55 Railroad Avenue, Garnerville, NY 10923 in the Village of West Haverstraw, Rockland County. For directions and additional information, visit:
http://www.gagaartscenter.org/
; call 845-947-7108, or email
gaga@garnervillearts.com.
###
Contact
: James Tyler, Executive Director (845) 548-8918