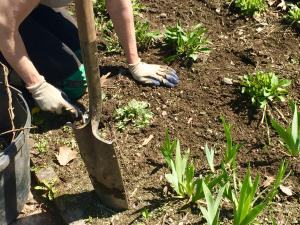 Mumford, N.Y. (May 22, 2020) – Based on direction for reopening from New York State, Genesee Country Village & Museum continues to be closed to visitors, and will not be open for interpretation, tours, or programs until the Finger Lakes region reaches "Phase 4," which at the earliest will begin at the end of June. As a result, GCV&M is cancelling Celtic Faire and 1812 Weekend (scheduled for June 13 & 14 and June 20 & 21 respectively) and postponing Kids Free Days (June 27 – July 3). It's also expected that going forward, the Museum will be restricted to holding events that do not concentrate large groups of participants and audience members, and with that in mind, GCV&M has also decided to cancel the annual Civil War Reenactment and Encampment (scheduled for July 18 & 19). 
At this time, GCV&M is planning to host Summer Camp (scheduled to start July 13) and is working intently to modify class sizes, programs, and health and safety protocols to support campers and staff. Decisions regarding planned events in August and beyond will evolve with ongoing health and safety recommendations. Questions regarding rentals of Museum space for weddings and other celebrations or corporate events can be directed to Sara Piccini Tone at stone@gcv.org. 
As GCV&M plans to welcome back visitors to the Historic Village, Nature Center, and John L. Wehle Gallery in the future, the Museum will be adopting and enforcing measures to help support the health and safety of staff and guests, and is currently gathering input from the community via an online survey through May 27.  
In the meantime, GCV&M is offering several ways for the community to engage and enjoy the Museum remotely. On May 29 & 30, online guests can experience the hilarity of Kohlfahrt: Stuck at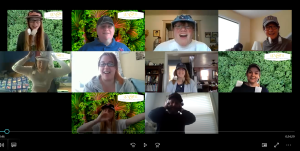 Home. This online program, based on the popular 21-and-over winter event, features interactive games, activities, and trivia as participants compete for the title of "Kale Queen" or "Kale King." Guests can complete the experience with a Museum Curbside Pick-up of craft beer and a German-inspired feast to-go, and enjoy the very best of this renowned mid-winter event from their own house. 
Those interested in Curbside Pick-up meals only are welcome to order and pick up on May 29, no Kohlfahrt participation necessary. The take-out meal will feature grilled Bratwurst served over Museum-made sauerkraut, with soft red potatoes and Grunkohl (smoked bacon and kale). In addition, extras from the Whistlestop bakery will be on offer, as well as growlers of beer and cider. Tickets for both Kohlfahrt and Curbside Pick-up are available on the Museum's website, gcv.org. 
With gardening all the rage for the hunker-downers in the area, GCV&M is partnering with RIT professor Sandi Connelly to offer a new virtual class, Gardening 101 for the Late Bloomers. For those with more ambition than experience, this class will teach participants how to plan out a space that works for patio pots and hanging baskets, raised beds, or in-ground gardens. Class participants will learn to produce a bountiful harvest this season, and how the results can put canned goods on the shelves for winter.  
GCV&M has greatly expanded the ways they connect online with guests of all ages. On their Family Fun & Learning web page as well as social media channels, GCV&M is sharing read-aloud story times, coloring pages, and blog posts from staff and content experts. On Facebook, teachers, students, and families can join dedicated groups to share ideas and even share their own creations in the Teaching & Learning with GCV&M and Family Fun & Learning with GCV&M companion groups. The Museum can be found online at gcv.org and on Facebook, Instagram, Twitter, and YouTube at @gcvmuseum. 
·         Visit GCV&M's Family Fun and Learning web pages for educational videos with lesson plans, coloring pages, and links to YouTube playlists. New this week is a video tour of the Altay Store with an accompanying lesson plan, the latest in the Focused Field Study series. 
·         Find @GCVMuseum on Facebook and Instagram where you can do online puzzles featuring famous Museum houses, play trivia games, and see animals from the Historic Village and Nature Center habitats.  
Genesee Country Village & Museum's Keep History Alive is a matching gift campaign running now through June 15, during which time all unrestricted donations and memberships to GCV&M will be doubled to benefit the programs, staff, and collections of the Museum, in a community-based effort to offset the impact of the Coronavirus pandemic. Donations will be accepted through the Museum's website, gcv.org.   
Photos: Gardeners at GCV&M, staff photo; Kohlfahrt: Stuck at Home, staff photo
GCV&M is the largest living history museum in New York State with the largest collection of historic buildings in the Northeast. The Museum, with its John L. Wehle Gallery, working brewery, vintage baseball park, and Nature Center, is located in Mumford, NY, 20 miles southwest of Rochester and 45 miles east of Buffalo. Visit www.gcv.org for more information. 
Contact:
 Jen VanRy