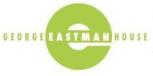 New program to provide enriching and educational experiences to low-income families in the philanthropic spirit of George Eastman
Rochester, N.Y.
- George Eastman House announced today that beginning in January 2014, the museum will waive admission fees for Supplemental Nutrition Assistance Program (SNAP) cardholders and their families. Formerly known as Food Stamps, SNAP is a state-administered federal nutrition assistance program. To help George Eastman House launch this new program in the philanthropic spirit of George Eastman, donations can be made through
ROC the Day
on
December 11, 2013
, at
roctheday.org/EastmanHouse
or any time at 
eastmanhouse.org
.   George Eastman wanted Rochester to be the best city in which to live and work. To that end, he gave most of his philanthropic fortune to the city's organizations that helped serve those in need and established the Community Chest, which is today's United Way. "With more than 118,000 SNAP cardholders in Monroe County alone, we realize that there is a large population in our community that may have never had the opportunity to visit George Eastman House," said Bruce Barnes, Ron and Donna Fielding director, George Eastman House. "In the spirit of Mr. Eastman, we want to open our doors to all families in and around Rochester and offer them a front seat to the world of photography and film." Beginning January 1, 2014, SNAP cardholders in the Rochester area are encouraged to visit George Eastman House with their families at no cost to them. Cardholders will be required simply to present their SNAP card at admissions for entry to the museum. George Eastman House is located at 900 East Avenue, Rochester and is accessible through RTS routes 17, 18/19, 21, and 22. Free parking is always available and entrances are located on both University Avenue and East Avenue. The museum is open Tuesday through Saturday from 10am to 5pm, and Sunday from 11am to 5pm. General museum admission is $12 adults; $10 seniors (60+); $5 students; and FREE for children 12 and under. "Offering an opportunity for local SNAP families to experience one of our community's most renowned arts and cultural institutions is a wonderful gift, and something that Monroe County thinks is important," said Monroe County Executive Maggie Brooks. "Having an incredible asset like the George Eastman House available to families that wouldn't ordinarily be able to visit the museum is certainly a testament to George Eastman's lasting legacy and his continued contributions to our entire community. I thank everyone at the George Eastman House for this special effort and for all they do to help support Monroe County's world-class quality of life."
About George Eastman House
George Eastman House holds unparalleled collections, totaling more than four million objects, of photographs, motion pictures, cameras and technology, and photographically illustrated books. Established as an independent non-profit institution in 1947, it is the world's oldest photography museum and third largest film archive in the United States. The museum is in Rochester, NY, and includes the National Historic Landmark house and gardens of George Eastman, the philanthropist and father of popular photography and motion picture film. Learn more at
eastmanhouse.org
. # # #
Media Contact:
Kellie Fraver, Public Relations Manager
kfraver@geh.org
  (585) 271-3361 ext. 213