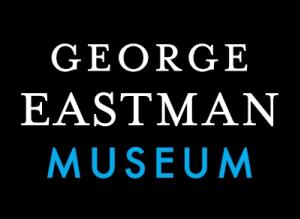 Selections from the museum's photography collection relate to theme of play
Rochester, N.Y., March 31, 2021—The George Eastman Museum will open a new rotation in its Collection Gallery (formerly the History of Photography Gallery) on April 2. This selection of photographs from the museum's collection demonstrates that play is as essential a theme in the medium's history as it is in our lives. The rotation will be on view through October 3.
Today it is easy to assume that playing with and in front of the camera is something new, but play has been captured in pictures as long as photography has existed. Since the nineteenth century, photographs have depicted people enjoying themselves—playing with dolls or a game of chess, riding bicycles, frolicking on the beach.
The selection includes works by Clarence H. White (American, 1871–1925) and Evan Baden (American, b. Saudi Arabia, b. 1985), illustrating the impact of technology on gaming over more than a century. It also includes photographs by Helen Levitt (American, 1913–2009) and Terry Evans (American, b. 1944) that portray pastimes in urban and rural environments, and pictures by Gordon Parks (American, 1912–2006) and Aaron Siskind (American, 1903–1991) that present scenes inside places dedicated to diversion.
Public Programming
 
Fond Memories: Images of Play from the Photography Collection [ONLINE]
Friday, April 2, 1 p.m.

In this virtual talk, Curatorial Assistant Meghan L. Jordan will discuss works that are newly on view in the Collection Gallery. From a daguerreotype of children playing with dolls to a contemporary photograph of a child playing a video game, this presentation and the exhibition chronicle the evolution of both play and the photographic medium. The talk is free to members; $10 suggested for nonmembers. Registration is required via Eventbrite.
This installation is generously sponsored by St. John's. The Collection Gallery is sponsored in part by ESL Federal Credit Union.
About the Collection Gallery
The George Eastman Museum photography collection is among the best and most comprehensive in the world. Its holdings include objects ranging in date from the announcement of the medium's invention in 1839 to the present day. Works by renowned masters of the medium exist side-by-side with vernacular and scientific photographs. This collection also includes all applications of the medium, from artistic pursuit to commercial enterprise and from amateur pastime to documentary record, as well as all types of photographic processes, from daguerreotypes to digital prints.
The museum's Collection Gallery is dedicated to rotating installations that demonstrate photography's historical trajectory through photographs and cameras drawn from the collection. The selection of photographs changes regularly, and each rotation offers new opportunities to engage with the museum's treasures.
About the George Eastman Museum
Founded in 1947, the George Eastman Museum is the world's oldest photography museum and one of the largest film archives in the United States, located on the National Historic Landmark estate of entrepreneur and philanthropist George Eastman, the pioneer of popular photography. Its holdings comprise more than 400,000 photographs, 28,000 motion picture films, the world's preeminent collection of photographic and cinematographic technology, one of the leading libraries of books related to photography and cinema, and extensive holdings of documents and other objects related to George Eastman. As a research and teaching institution, the Eastman Museum has an active publishing program and, through its two joint master's degree programs with the University of Rochester, makes critical contributions to the fields of film preservation and of photographic preservation and collection management. For more information, visit eastman.org.
# # #
PRESS IMAGES available at the following URL: https://eastmanmuseum.box.com/v/selectionsfromcollection.
Media Contact: Eliza Kozlowski
(585) 327-4860
ekozlowski@eastman.org