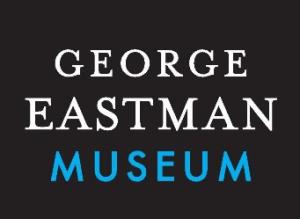 Award from Museums for America grant program supports the Eastman Museum's project to create galleries related to George Eastman and to the history of photographic technology
Rochester, N.Y., August 9, 2022—The George Eastman Museum has received a grant award of $249,935 from the Institute for Museum and Library Services (IMLS) through its Museums for America grant program. The Eastman Museum's project was one of 199 proposals that received part of the more than $29 million in grants awarded.
The project goal is to create, in unrestored spaces, interrelated permanent exhibitions dedicated to George Eastman and to the evolution of photographic technology. Each will engage visitors holistically, serving multiple learning styles, by integrating historic collection objects, hands-on analog activities, and digital interactives.
"Aligned with our strategic plan, this project will transform the experience of visiting the museum," said Bruce Barnes, PhD, Ron and Donna Fielding Director of the George Eastman Museum. "Similar to historic houses across the nation, the Eastman Museum's mansion faces the challenge of connecting contemporary, diverse, and technology-savvy audiences with an important figure from a different time.  This project will also enable us to exhibit objects from our world-class collection of photographic equipment to present the history of photographic technology," The museum will undertake the renovation of 3,600 square feet of existing, unrestored mansion space, which will house these new exhibitions.
The George Eastman exhibition will present the entrepreneur and philanthropist in the context of his time, with an emphasis on aspects of his life that are widely relevant today. It will engage visitors and initiate discussion around topics such as single-parent families; conditions for the working poor of his time and his efforts to develop model tenements; the importance of, and his support for, higher learning and STEM education; his million-dollar donations to leading Black colleges, in contrast with his failure to fight discrimination at his company; and the lasting impact of his philanthropy in Rochester and globally.
The technology exhibition will trace the evolution of photography from its invention in 1839 through current digital devices. The Eastman Museum holds a leading collection of photographic equipment—a subject of keen interest to many visitors and prospective visitors—but display of these objects has been limited in recent decades because of space constraints. George Eastman, as the pioneer of popular photography and founder of Eastman Kodak Company, played a critical role in the history of technology.
This  project will enhance the museum's ability to engage and serve the interests of the diverse Rochester community, museum visitors of all ages, and visitors to the Greater Rochester area.
About the Institute of Museum and Library Services
The Institute of Museum and Library Services is the primary source of federal support for the nation's libraries and museums. We advance, support, and empower America's museums, libraries, and related organizations through grantmaking, research, and policy development. Our vision is a nation where museums and libraries work together to transform the lives of individuals and communities. To learn more, visit www.imls.gov and follow us on Facebook and Twitter.
About the George Eastman Museum
Founded in 1947, the George Eastman Museum is the world's oldest photography museum and one of the largest film archives in the United States, located on the historic Rochester estate of entrepreneur and philanthropist George Eastman, the pioneer of popular photography. Its holdings comprise more than 400,000 photographs, 28,000 motion picture films and three million archival objects related to cinema, the world's preeminent collection of photographic and cinematographic technology, one of the leading libraries of books related to photography and cinema, and extensive holdings of documents and other objects related to George Eastman. As a research and teaching institution, the Eastman Museum has an active book publishing program, and its L. Jeffrey Selznick School of Film Preservation's graduate program (in collaboration with the University of Rochester) makes critical contributions to film preservation. For more information, visit eastman.org.
# # #
Media Contact: Eliza Kozlowski
(585) 327-4860
ekozlowski@eastman.org