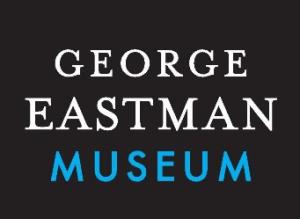 Inaugural exhibit to feature works from Flower City Arts Center's Studio 678 Photo Club 
Rochester, N.Y., March 4, 2023—Gallery Obscura, George Eastman Museum's newest exhibition space, opens today on Saturday, March 4. The inaugural exhibit will be produced in collaboration with the Flower City Arts Center, which will run through June 1.
Gallery Obscura will take on a unique role – featuring exhibitions created or presented in collaboration with community organizations and school and youth programs, projects focused on Greater Rochester, and exhibitions from the museum's collections that are thematically related to community events or that support other museum initiatives and programming.
The addition of the Gallery Obscura brings the total number of rotating exhibition galleries in the museum to four – which includes the Main Gallery, Project Gallery, and Selections from the Permanent Collections.
"Thanks to the generosity of an anonymous donor, Gallery Obscura was created to enhance and broaden our museum's connections with the people of Greater Rochester," said Bruce Barnes, Ron and Donna Fielding Director of the Eastman Museum. "The gallery will enable us to partner with other local institutions to inclusively engage audiences from across our diverse community."
The inaugural exhibition will feature photographs and poems by eleven youths who participated in Flower City's Studio 678 Photo Club in 2021 and 2022. Established in 1970, the Flower City Arts Center offers educational programs and workshops for youth and adults and provides studio artists with facilities to create and exhibit their work.

"Studio 678 is honored to be the first group of Rochesterians exhibiting photographs in The George Eastman Museum's new community gallery," said Liz Webster, the youth program coordinator for Photography & Digital Arts at Flower City Arts Center. "One of our program's goals is to encourage students to share their vision and voice. We are so grateful to the George Eastman Museum for making that possible on such a grand stage." 

"I think it's a good experience because of George Eastman's importance in the creation of photography. I feel like I'm a part of history" said Ni-Yana Ortiz-Billns, featured photographer and Studio 678 Photo Club intern.
The center's Studio 678 Photo Club is a free after-school program for sixth-, seventh-, and eighth-grade students in the Rochester City School District. The students learn how to use a professional film camera, take photographs in the studio and in their community, make their own black-and-white prints, write poems or stories to accompany their photographs, and work in a digital lab to create a collaborative book of their photographs and writing. Now in its 25th consecutive year, the 24-week program has served more than 400 students with many students participating for multiple years.
About the George Eastman Museum
Founded in 1947, the George Eastman Museum is the world's oldest photography museum and one of the largest film archives in the United States, located on the historic Rochester estate of entrepreneur and philanthropist George Eastman, the pioneer of popular photography. Its holdings comprise more than 400,000 photographs, 28,000 motion picture films, the world's preeminent collection of photographic and cinematographic technology, one of the leading libraries of books related to photography and cinema, and extensive holdings of documents and other objects related to George Eastman. As a research and teaching institution, the Eastman Museum has an active publishing program and, through its two joint master's degree programs with the University of Rochester, makes critical contributions to film preservation and to photographic preservation and collections management. For more information, visit eastman.org.
# # #
ATTN. Media: High-res images for the inaugural exhibition can be downloaded here:  https://eastmanmuseum.box.com/v/galleryobscura.
Media Contacts:
George Eastman Museum
Nathaniel Smith
(585) 271-3361 ext. 4813
Flower City Arts Center
Mev McMahon
585-244-1730 ext. 7