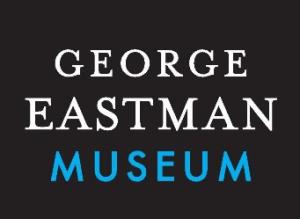 The exhibition will run from June 30 to December 31
Rochester, N.Y., June 14, 2023— The George Eastman Museum announced today the opening of Gillian Laub: Southern Rites, an exhibition featuring American photographer and filmmaker Gillian Laub. The exhibition will be on display in the museum's main galleries from June 30 through the end of 2023.
Southern Rites is a powerful photographic exploration of racial tensions and discrimination in the American South. Laub spent over two decades documenting the lives and experiences of individuals in Montgomery County, Ga., a community marked by deep-seated racial divisions.
Gillian was initially sent to Mt. Vernon, Ga. on assignment for SPIN magazine to document the lives of teenagers in the area. When she arrived, she was treated warmly, but soon discovered this idyllic town was also held hostage by generations of harmful policies, including racially segregated high school homecoming events and proms.
Through her lens, Laub captured the complex dynamics that continue to exist within this community, shedding light on persistent racial segregation and prejudice despite the growing – and eventually violent – resistance from the community. Her photographs provide a deeply humanistic perspective, showcasing both the struggles and triumphs of individuals who navigate a society shaped by historical inequalities.
Southern Rites confronts viewers with stark imagery and personal narratives that challenge preconceived notions, and encourages dialogue on issues of race, identity, and social justice. Laub's compassionate approach allows the subjects to share their stories and amplify their voices, ultimately fostering a nuanced understanding of the complexities and ongoing struggles surrounding racial inequality, not just in the American South, but in the entire country as a whole. Southern Rites asks a universal question about the human experience: can a new generation liberate itself from a harrowing and traumatic past to create a different future?

The exhibition will feature an interactive display in which visitors can share their own thoughts and experiences. Laub will visit the museum for an exhibition celebration on Thursday, June 29 at 6 p.m. EST. A limited amount of tickets for this event are available at eastman.org/Laub. She will also return to Rochester for an artist's talk in the Dryden Theatre on October 12. The museum will also feature the 2015 HBO documentary Southern Rites in the museum's Multipurpose Hall from June 30-November 5. Museum admission is not required to view the film.
In addition, the museum is collaborating with the University of Rochester's Frederick Douglass Institute for African and African-American Studies to highlight major events and milestones that have occurred in Western New York from the 1960s through the present day. This project is an effort to encourage reflection and facilitate dialogue about the relationships between these and similar events, and the influence of inherent racism and systemic bias on the lives of the Black people in the region.
Southern Rites is curated by Maya Benton and organized by the International Center of Photography. It is generously supported by the Rubens Family Foundation, with additional support from ESL Federal Credit Union and Leading Edge Advising & Development, LLC.

About the George Eastman Museum
Founded in 1947, the George Eastman Museum is the world's oldest photography museum and one of the largest film archives in the United States, located on the historic Rochester estate of entrepreneur and philanthropist George Eastman, the pioneer of popular photography. Its holdings comprise more than 400,000 photographs, 28,000 motion picture films, the world's preeminent collection of photographic and cinematographic technology, one of the leading libraries of books related to photography and cinema, and extensive holdings of documents and other objects related to George Eastman. As a research and teaching institution, the Eastman Museum has an active publishing program and, its L. Jeffrey Selznick School of Film Preservation's graduate program
(a collaboration with the University of Rochester) makes critical contributions to film preservation. For more information, visit eastman.org.
# # #
ATTN. Media: High-res images for Southern Rites can be downloaded here: https://eastmanmuseum.box.com/v/GLsouthernrites. For those who wish to cover the June 29 exhibition opening, as well as interview Gillian Laub and/or Maya Benton, please contact Communications Director Nate Smith at nsmith@eastman.org.
Media Contact:
Nate Smith
(646) 420-1179