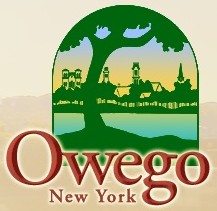 Owego, NY
- Stop, Shop and Dine in the Historic Owego Marketplace!  This is the message that Owego's Marketplace merchants are exclaiming to all as you make plans for your holiday shopping excursions!  Check out their website,
www.owegolovesshoppers.com
.   The website features a listing of all downtown businesses with photos, maps on how to get here, other things to do, accommodations, group tour information and more.   An additional online special feature includes the ability to purchase Gift Certificates to the Marketplace in $25, $50, $75 and $100 increments.  Gift certificates can be redeemed at a large number of participating merchant members.  Besides being available for purchase online, gift certificates can also be purchased at the Tioga County Tourism Visitor's Center at 80 North Avenue, Owego, M-F 9-5 pm, or by calling 607-687-7440.  Visa and MC credit cards can be used.          Historic Owego Marketplace can be reached from Rt. 17 (I-86) Exit 64.  The Owego shopkeepers welcome you and look forward to you shopping and dining in the Marketplace!  Happy Holidays!
###
Contact
: Stella Reschke (607)687-7440