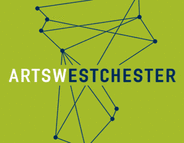 In a free June 19 event, public art expert Harriet F. Senie explores one of the thorniest issues about making art in the public realm.  
White Plains, N.Y.
- Harriet F. Senie, one of the leading authorities on public art will share her insights, ideas and opinions on the public's role in public art when she speaks at ArtsWestchester in White Plains on June 19 from 6:30-8:30pm.  For more information, visit:
bit.ly/HarrietSenieTalk
.  "This is an opportunity to explore a complicated issue where there is no clear right or wrong," explains ArtsWestchester CEO Janet Langsam. "Few people object when children, seniors or community members are involved with producing public art, such as a mural to enliven a dull wall in an urban environment.  When a municipality aspires to commission a signature work of art-a work that may become an icon for the city-the project may become more contentious." Ms. Senie is not delivering a formal lecture.  Instead, ArtsWestchester invited her to deliver remarks that will stimulate conversation. To spur the discussion, several public officials are serving as responders: Mayor William R. Hanauer of Ossining, Mayor Thomas Roach of White Plains, Westchester County Legislator John Testa, and Wilson Kimball, Commissioner of Planning, City of Yonkers.        "Many municipalities in Westchester are interested in public art.  Our goal in inviting Professor Senie here," says Langsam "is to encourage public officials and community members to talk about some of the issues surrounding public art, so community members are informed and prepared to consider various points of view." Harriet Senie is the author of '
The Tilted Arc' Controversy: Dangerous Precedent
,
Contemporary Public Sculpture
, numerous articles and essays on public art, and co-editor of
Critical Issues in Public Art
.  She is director of museum studies and professor of art history at City College and at the CUNY Graduate Center.  Ms. Senie is available for interviews. The program on June 19 is free and open to the public. Advanced registration is strongly suggested:
lbanks@artswestchester.org
.
Placemaking: Re-envisioning White Plains
is on view through July 13, 2013
Gallery Hours:
 Tues-Sat, 12-5pm
High-Resolution Images for 
Placemaking: Re-envisioning White Plains
 can be viewed and downloaded at: 
http://artswestchester.us2.list-manage.com/track/click?u=79ab7eaf45352de3c6db670f0&id=28e5af321a&e=909379e821
For more information, visit: 
http://artswestchester.us2.list-manage2.com/track/click?u=79ab7eaf45352de3c6db670f0&id=dc70d18dc3&e=909379e821
lacemaking
Press Contact:
 Mary Alice Franklin, (914) 428-4220 x318 or 
mafranklin@artswestchester.org
# # # ArtsWestchester is your connection to the arts. Founded in 1965, it is the largest, private, not-for-profit arts council in New York State; its mission is to provide leadership, vision, and support, to ensure the availability, accessibility, and diversity of the arts. ArtsWestchester provides programs and services that enrich the lives of everyone in Westchester. Our grants help fund concerts, exhibitions and plays; we bring artists into schools and community centers; we advocate for the arts and build audiences through our marketing initiatives. In 1998, ArtsWestchester purchased the nine-story neo-classical bank building at 31 Mamaroneck Avenue which has since been transformed into the Arts Exchange, a multi-use resource for artists, cultural organizations, and the community.