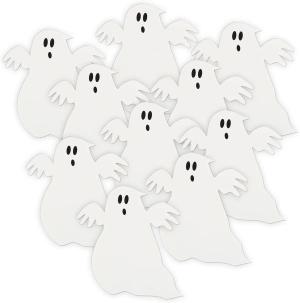 Glens Falls, NY — The Glens Falls Collaborative's annual Boo2You event has been cancelled due to COVID-19. To celebrate the spooky season in a new way this year, the Collaborative is holding a Halloween House Contest and Ghost Hunt during the month of October.
For the Halloween House Contest, Glens Falls city residents and business owners are asked to decorate their homes and storefronts for the Halloween season. Friends and neighbors will then vote for their favorite display at the Glens Falls Collaborative website, .
Participants can enter one of three different Halloween House categories: Houses, Apartment Windows/Porches, and Business Storefronts. The competition is limited to properties in Glens Falls only. The Collaborative asks that the displays be 'PG-13' and suitable for most audiences. Judging will only include the portion of your yard or house that is visible from the driveway or street. This is a socially distanced event.
Register by October 10 online at g lensfallscollaborative.com. Voting takes place on the Collaborative's website as well, from October 10 to October 30, with the winners announced in a Facebook Live stream at 10 a.m. Halloween morning on the Downtown Glens Falls Page. Winners will be contacted immediately afterward to pick up their awards.
Nancy Turner, Secretary for the Glens Falls Collaborative, says, "We had a lot of success with a holiday window display competition during the Christmas season. This is an opportunity for our neighbors to have fun and bond during what has been a difficult year. With the cancellation of Boo2You, we still wanted to do something fun."
The Glens Falls Collaborative has also organized a Ghost Hunt for the month of October. Find cut-out ghosts around the city of Glens Falls between October 10 and 30. If you find a ghost, take a picture! After finding all 10, email your pictures to ourglensfalls@gmail.com. Entrants who find all 10 ghosts will be entered into a raffle, and three winners will be chosen at random to receive a gift certificate for $25 to the Glens Falls business of their choice! Winners will be announced on Halloween Day on the Downtown Glens Falls Facebook Page and notified via email.
The events are held by the Glens Falls Collaborative and sponsored by the Glens Falls Business Improvement District (BID).
###
Media Contact:
Publicist Kate Austin-Avon of Advokate, k ate@advokate.net, (518) 353-2121 Glens Falls Collaborative, Nancy Turner, bellhouseinn@gmail.com