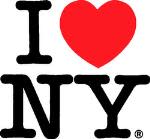 $9.7 Million Downtown Revitalization Initiative Projects Announced; $6.5 Million Watkins Glen State Park Gateway Complete
Announcement Complements "Southern Tier Soaring" - The Region's Comprehensive Strategy to Revitalize Communities and Grow the Economy
New York, N.Y. – Governor Andrew M. Cuomo today announced an unprecedented $16.2 million investment to further enhance Watkins Glen's transformation into a world-class destination and cultural center - all part of his ongoing efforts to revitalize the upstate economy and create opportunities for the Southern Tier. The projects announced today include $9.7 million for 14 Downtown Revitalization Initiative projects throughout the village and the new $6.5 million main entrance to Watkins Glen State Park as part of Governor Cuomo's NY Parks 2020 program. The improvements are a component of Southern Tier Soaring, the region's blueprint for economic growth.
"Watkins Glen is a New York State treasure, featuring its beautiful state park, an internationally renowned race track and a vibrant downtown," Governor Cuomo said. "These projects and investments will continue to revitalize this area, boosting the economy and helping the Southern Tier soar. I congratulate Watkins Glen and its residents, businesses and leaders for working together with the state to bring these ideas to life as we usher in a new era for this Upstate gem."
The projects were announced at the ribbon-cutting for a new main entrance to Watkins Glen State Park. The $6.5 million project converted a decrepit parking lot at the base of the gorge into green space, creating new park amenities and enhanced interpretation of Watkin Glen's unique natural and cultural history. The project relocated a parking area away from the gorge and across Franklin Street to improve vehicular traffic flow on village streets and pedestrian traffic flow in the park. The old asphalt parking lot was transformed into a more natural landscaped park setting, including:
A new visitor welcome center offering information about the park and other attractions in the region;
A small outdoor amphitheater and improved educational displays on the park's human history and natural and geologic features, including a touchable model of the gorge;
A new viewing area where people unable to hike the gorge will be able to enjoy a dramatic waterfall;
Renovation and expansion of the existing concession building with expanded Taste of NY offerings including local wines and craft beverages and locally sourced ingredients in the new café area; and
Renovation of public restrooms.
The Village of Watkins Glen was named a DRI Round 2 winner last year. The $9.7 million in specific projects to be funded through the initiative were announced today and include:
Implementing Year-Round Recreation at Clute Park, including design and construction of an ice rink/splash pad, lighting, entrance/driveway/parking, landscaping, signage, and related improvements. ($2,017,428)
Installing New Lighting on Franklin Street in coordination with NYSDOT repaving work. Funds will be used to install conduit and foundations and purchase new fixtures once the below-grade work is completed. ($1,500,000)
Improving East 4th Street for Pedestrians and Cyclists and Improving Connection between Downtown and Clute Park, a major corridor to encourage residents and visitors to walk or bicycle between the locations. Improvements will include wider sidewalks, landscaping and pedestrian-activated crossing at Boat Launch Road. ($1,034,565)
Redeveloping Captain Bill's Port of Seneca Lake to Improve Site Plan and Enhance Views, including construction of a two-story building to house Captain Bill's Seneca Lake Cruise Terminal. The project will allow the company to expand operations to include event space and include redesign of the site that will enhance views of the lake and draw visitors to the waterfront. ($500,000)
Renovating the Former VFW Building into a Full-Service Spa and Fitness Center for guests of the Watkins Glen Harbor Hotel, as well as other visitors and local residents. ($250,000)
Updating the Zoning Code to Address Short Term Rentals, Design Guidelines, Historic Districts, and Other Revisions, to encourage appropriate type and scale of development consistent with the village character. The changes will address the challenges of a short-term high demand seasonal rental housing market and update design guidelines. ($50,000)
Upgrading Lafayette Park with New Equipment, Lighting and Landscaping to build on recent private donations. The improvements include a permanent public restroom, signage, safety surfaces around the play area, lighting, perimeter sidewalks, and a new bandstand roof. ($276,047)
Redeveloping 109-111 North Franklin St. with Mixed-Uses to include additional ground floor commercial space and 24 mixed-income apartments on the second and third floors. The project will accommodate the existing brewery and restaurant on-site, and provide open-concept co-working space operated by FLX Works, including a shared commercial kitchen for hourly rental. ($1,000,000)
Installing Gateway and Wayfinding Signage to welcome visitors at four major gateways to the Village. Wayfinding signage will orient pedestrians, cyclists, and drivers while promoting local businesses and attractions. ($644,875)
Transforming Multiple Buildings and Sites in the DRI Area, including improvements to building façades, increasing upper story long-term housing, improving or expanding commercial space, and supporting new businesses. A local entity will administer the program providing five property owners with matching funds of up to 50 percent. ($1,039,585)
Revitalizing the Vacant Filling Station and Repair Shop at 15 North Franklin Street for commercial and residential uses. Improvements will include facade and roof renovations, interior improvements, and landscaping of this strategic northern gateway site. ($287,500)
Updating a Former School Auditorium as the Watkins Glen Performing Arts Center, a place for musical performances, live theater, and multi-media events. Improvements will include a new air condition system, construction of a dressing room, ticket and concession areas, new energy-efficient lighting and sound systems, a new screen, projector, and audio-visual equipment and historically appropriate signage. ($250,000)
Developing a new Mixed-Income Housing and Childcare Center on a vacant site owned by the Watkins Glen Housing Authority. Forty-two apartment units and a 5,000-square foot daycare center will be designed to fit into the existing character of the neighborhood. ($500,000)
Creating a Downtown Revitalization Fund to support small businesses and building owners to improve the built environment in the DRI area with competitive matching grants. Eligible activities include façade improvements; conversion of vacant upper-floor space to residential units; business expansion; and other site improvements. ($350,000)
Combined with the recent $7.2 million investment announced to improve State Route 14 from the Village of Watkins Glen to the Town of Reading, Governor Cuomo's commitment to the Southern Tier community has reached more than $23 million so far this year. Additionally, Governor Cuomo announced that the Village has become part of the Local Waterfront Revitalization Program to manage resources along the Seneca Canal system, securing this beautiful resource for generations to come.
"The Downtown Revitalization Initiative is building communities with unprecedented funding for local projects," said Lieutenant Governor Kathy Hochul, Chair of the Regional Economic Development Councils. "Watkins Glen is a destination in New York, and the developments as part of the DRI and improvements to the Watkins Glen State Park will further enhance the village and attract more visitors. Our ambitious economic development initiatives are growing the economy of the Southern Tier and all regions across the State."
New York Secretary of State Rossana Rosado said, "New York State continues to drive smart investment where it will make the most impact and improve the lives of New Yorkers. The Downtown Revitalization Initiative is helping communities across New York like Watkins Glen thrive and attract additional economic development. The Village should rightfully be proud and excited for these projects."
Commissioner of the New York State Office of Parks, Recreation and Historic Preservation Rose Harvey said, "The project provides one of the state's most scenic destinations with the beautiful and welcoming gateway it deserves. I am grateful to Governor Cuomo for making this investment in Watkins Glen State Park, which will help to boost the region's economy and improve its quality of life."
Senator Tom O'Mara said, "One of the nation's greatest state parks certainly deserves a grand entrance. We're grateful to everyone at the State Office of Parks and Recreation for this amazing enhancement to Watkins Glen State Park. We are extremely proud in the Finger Lakes region to have Watkins Glen recognized as one of the top three state parks in America, and we appreciate having a park entrance that is a worthy welcome to all of the natural wonders awaiting the park's hundreds of thousands of annual visitors."
Assemblyman Philip Palmesano said, "I appreciate Commissioner Rose Harvey, the New York State Office of Parks, Recreation and Historic Preservation and Governor Cuomo for their commitment to enhancing what is already one of the great attractions in the Finger Lakes region, New York State and, in fact, the nation. Watkins Glen State Park draws nearly a million visitors a year and this new entrance promises to be an exciting and worthy welcome to America's third best state park."
Watkins Glen Mayor Sam Schimizzi said, "Thank you Governor Cuomo for investing in not only the Watkins Glen State Park, but by investing in our economic growth through our 10 million dollar DRI award. The new main entrance looks amazing and we very much look forward to the transformational projects that will soon begin in our downtown. It will be exciting to see the enhancements to our village and how the investments will strengthen our community."
Chairman of the Schuyler County Legislature Dennis Fagan said, "The newly renovated Watkins Glen State Park is a true jewel of our community. Now with its association with the Watkins Glen Chamber of Commerce, we anticipate more visitors, not only marveling at the beautiful nature of the park, but also utilizing our local restaurants, lodging facilities and shops. Congratulations to State Parks staff and contractors in completing a very impressive project for the public to enjoy for many years to come."
Rebekah Carroll, President & CEO of Watkins Glen Area Chamber of Commerce said, "We couldn't be more excited to be celebrating the grand opening of the impressive new Welcome Center with our partners at Watkins Glen State Park! For years, the beauty of the gorge has received international press and too many accolades to count. It is absolutely fitting that now the entrance to the park matches the beauty that exists within. The State Park team has been incredible and generous partners in this venture. It has been and will continue to be an absolute delight to welcome guests and share with them the beauty and amazing experiences that await in our region."
Judy McKinney Cherry, CEcD, Co-Chair, DRI Local Planning Committee, said, "The DRI projects will result in long term prosperity for Watkins Glen, the region and the state. I can't thank the Southern Tier Regional Council and State leadership enough for recognizing the potential for our community. I am confident these projects will have an enduring impact."
Laurie DeNardo, Co-Chair, DRI Local Planning Committee, said, "The Village of Watkins Glen is committed to strengthening our foundation and improving the physical, social and economic climate of our community. The DRI awarded projects will enable us to enhance these critical issues for a successful future, and advance our vision by providing employment, housing and entrepreneurial opportunities. Thank you Governor Cuomo and our State officials for investing in our future."
###
About Southern Tier Soaring
New York State has already invested more than $3.1 billion in the region since 2012 to support Southern Tier Soaring - attracting a talented workforce, growing business and driving innovation. Today, unemployment is down to the lowest levels since before the Great Recession; personal and corporate income taxes are down; and businesses are choosing places like Binghamton, Johnson City and Corning as a destination in which to grow and invest.
About New York State
New York State features 11 beautiful vacation regions. New York's attractions feature landmarks such as Niagara Falls, the largest park in the continental U.S. in the Adirondacks and treasures such as the Baseball Hall of Fame in Cooperstown and the Strong Museum of Play in Rochester. New York State offers diverse activities for all: outdoor fun- snowmobiling, skiing and snowboarding, fishing, hiking and boating, year-round festivals and exploring the rich history and culture of one of the 13 original colonies. Visitors also enjoy the fine cuisine, beverage trails and farm-to-table fresh foods. 
Learn more at iloveny.com and follow us on social media:
Twitter: @ILoveNYPR (PR handle)
Twitter: @I_LOVE_NY (consumer handle)
Facebook: Facebook.com/ILOVENY
Instagram: ILOVENY
YouTube: YouTube.com/OfficialILoveNY

CONTACT:  

Phillip Novoa
Finn Partners
(646) 307-6330
Phillip.Novoa@finnpartners.com
 
Eric Scheffel
Empire State Development
(518) 292-5274
eric.scheffel@esd.ny.gov