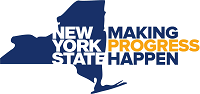 New Land Will Protect Ecosystem, Combat Climate Change and Boost Tourism in the Mid-Hudson Valley Region
Governor Andrew M. Cuomo today announced the protection of more than 260 acres of open space in the Mid-Hudson Valley, adding new trails and public access to three State Parks, as well as conserving valuable ecological corridors. The acquisitions represent an investment of $1.14 million in State funding from the Environmental Protection Fund and Hudson Highlands Conservation Act.
 "The Mid-Hudson Valley boasts some of our most breathtaking natural resources and landscapes, and we're committed to protecting these open spaces for generations to come," Governor Cuomo said. "We've experienced record attendance at our state parks during this pandemic and these expansions will not only make these jewels shine even brighter, but will build on our work to address climate change and create a cleaner, greener and stronger New York for all."
The new parklands include:
Fahnestock State Park, Putnam County - 150 acres. This property will protect natural resources as well as connect the park to a local Scout reservation that has a trail open to the public. The land was acquired in partnership with the Hudson Highlands Land Trust.
Sterling Forest State Park, Orange County - 112 acres. This land will help maintain and enhance the biodiversity of the area and create access to the 22,000-acre Sterling Forest State Park and to the Appalachian Trail from the western side of the park. The parcel was acquired in partnership with the Orange County Land Trust.
Rockefeller State Park Preserve, Westchester County -1 acre. The parcel will remedy the longstanding lack of a formal entry to Rockwood Hall, a historic and impressive riverside section of the nearly 1,800-acre preserve in Westchester County, allowing appropriate signage and parking for public access.
State Parks Commissioner Erik Kulleseid said, "These protected lands will better preserve New York's natural landscape and new access to much-needed parkland. In the past year, New Yorkers have keenly relied on public lands to stay active, spend time with immediate household family members, and reduce stress and anxiety when practicing social distancing. I applaud Governor Cuomo and our conservation partners for their work to create more places for exploring the outdoors, protecting the ecology of the Hudson Highlands and further supporting the local economy."
Joshua Laird, Executive Director of the Palisades Interstate Park Commission said, "These acquisitions continue the important work of preserving natural lands within the Hudson Highlands. The Commission is especially pleased with the addition to Sterling Forest State Park and would like to thank Governor Cuomo, Commissioner Kulleseid and the Orange County Land Trust for their steadfast support of land conservation within the Palisades Region."
Michelle D. Smith, Executive Director, Hudson Highlands Land Trust said, "These additions to State Parks could not come at a better time, as demand for our parks has reached historic highs during the pandemic. We are grateful to Governor Cuomo, State Parks, and the state and federal funding making possible this addition to Fahnestock, with much needed new trails and access points. The addition also protects valuable forest habitat and water resources in the corridor between our Granite Mountain Preserve in Putnam Valley and Fahnestock State Park." 
Matt Decker, Director of Conservation and Stewardship, Orange County Land Trust said, "The Orange County Land Trust is proud to be a partner in protecting and expanding Sterling Forest and the other invaluable State Parks in our region. We thank the Palisades Interstate Park Commission, State Parks, and Governor Cuomo for continuing to invest in access to nature and recreational opportunities at a time when many of us are looking for more places to get outside."
The additional park acreage underscores Governor Cuomo's commitment to improving and expanding access to outdoor recreation. Since the Governor took office in 2011, State Parks have added more than 15,000 acres of new open space and completed more than $1.25 billion in capital upgrades as part of the NY Parks 2020 initiative. Building on the success of the NY Parks 2020 initiative, Governor Cuomo announced in his 2021 State of the State that New York will launch NY Parks 100, renewing the historic commitment to investing and expanding the State Park system by committing at least $440 million over the next four years. This critical period of revitalization will culminate in the 2024 celebration of the 100th anniversary of the State Park Act, which first created our nation-leading State Park system in 1924 under Governor Al Smith.
The New York State Office of Parks, Recreation and Historic Preservation oversees more than 250 parks, historic sites, recreational trails, golf courses, boat launches and more, which are visited by 78 million people annually. For more information on any of these recreation areas, visit www.parks.ny.gov, download the free NY State Parks Explorer mobile app or call 518-474-0456. Also, connect on Facebook, Instagram and Twitter. 
###