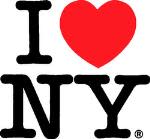 I LOVE NEW YORK 355 at The Glen Scheduled for August 6;
Project Supports "Southern Tier Soaring" – The Region's Successful Upstate Revitalization Initiative to Grow the Economy and Create New Opportunities
Governor Andrew M. Cuomo today announced a new partnership between Watkins Glen International and I LOVE NEW YORK, the state's iconic tourism brand. Together, they will present The Glen's Monster Energy NASCAR Cup Series race – the I LOVE NEW YORK 355 – on Sunday, August 6. The race is the marquee event of the August 3-6 race weekend at Watkins Glen International. It is the only Monster Energy NASCAR Cup Series race in New York State, and one of two road course races on the Cup Series schedule. Previously run as the Cheez-It 355 at The Glen, the "355" denotes the distance of the race – 90 laps for 220.5 miles – in kilometers.

"Watkins Glen International has established itself as a top-notch tourism destination for racing enthusiasts and has drawn visitors from across the state and beyond to this region," Governor Cuomo said. "A world-class attraction located in the heart of New York, the Glen's partnership with I LOVE NEW YORK will help attract more visitors to the Empire State than ever before while shining a spotlight on all that the Southern Tier has to offer."

New York and Watkins Glen International have enjoyed a strong partnership, as the Southern Tier Regional Economic Development Council awarded The Glen $2.25 million in Round IV to assist with crucial track safety and modernization efforts. Last August, Governor Cuomo announced the return of IndyCar racing to Watkins Glen International, with additional I LOVE NEW YORK funding committed to the promotion of the IndyCar Grand Prix in 2017 and 2018. New Yorkers can also order a Watkins Glen International custom license plate from the Department of Motor Vehicles.

Additionally, the Great New York State Fair and Watkins Glen established a partnership in May that allows two of the state's largest attractions to promote one another and encourage tourism in Central New York and the Southern Tier.

Watkins Glen International President Michael Printup said, "We are excited to welcome the I LOVE NEW YORK brand to the Watkins Glen International family as our partner for the NASCAR race weekend. With NASCAR comes an international audience, and this is going to allow us to help put I LOVE NEW YORK to the forefront of broadcasts in Latin America, Europe, Asia, Africa, and more, in addition to all of the dedicated viewers here in North America. All of us are looking forward to a great race weekend coming up in August."

Since taking office in 2011, Governor Cuomo has made unprecedented investments in the tourism industry throughout New York. In 2016, New York welcomed a record 239 million visitors who spent nearly $65 billion, generating a total economic impact of more than $100 billion for the third straight year. Additionally, tourism remains the state's fourth largest employer, supporting more than 914,000 jobs annually. Supporting nearly 2,000 seasonal and full-time employees, Watkins Glen International is a premiere travel destination with over 830,000 visitors and generating more than $200 million in economic impact each year.

Empire State Development President, CEO and Commissioner Howard Zemsky said, "Governor Cuomo's commitment to the tourism industry is paying off – we're seeing across the board growth that's contributing to stronger local economies and more jobs for New Yorkers. By enhancing our already strong partnership with Watkins Glen International and sponsoring the I LOVE NEW YORK 355, our iconic and welcoming logo will be seen by racing fans around the world, further promoting our first-class attractions and destinations."

Senator Thomas F. O'Mara said, "Watkins Glen International is a cornerstone of the Southern Tier's regional economy, welcoming hundreds of thousands of visitors each year. The I LOVE NEW YORK 355 will further promote Watkins Glen and New York State as a world-class tourism and racing destination."

Accelerating Southern Tier Soaring 
Today's announcement complements "Southern Tier Soaring," the region's comprehensive blueprint to generate robust economic growth and community development. The state has already invested more than $3.1 billion in the region since 2012 to lay for groundwork for the plan – attracting a talented workforce, growing business and driving innovation. Today, unemployment is down to the lowest levels since before the Great Recession; personal and corporate income taxes are down; and businesses are choosing places like Binghamton, Johnson City and Corning as a destination in which to grow and invest. Now, the region is accelerating Southern Tier Soaring with a $500 million state investment through the Upstate Revitalization Initiative, announced by Governor Cuomo in December 2015. The state's $500 million investment will incentivize private business to invest well over $2.5 billion – and the region's plan, as submitted, projects up to 10,200 new jobs.

About I LOVE NEW YORK
New York features 11 beautiful vacation regions, featuring landmarks such as Niagara Falls, the largest park in the continental U.S. in the Adirondacks and treasures such as the Baseball Hall of Fame in Cooperstown and the Corning Museum of Glass. New York offers diverse activities for all: outdoor fun - snowmobiling, skiing and snowboarding, fishing, hiking and boating, year-round festivals and exploring the rich history and culture of one of the 13 original colonies. Visitors also enjoy the fine cuisine, beverage trails and farm-to-table fresh foods. For more information on New York's rich history, visit paththroughhistory.iloveny.com. Information on all tourism attractions is available at iloveny.com.
###






Additional news available at www.governor.ny.gov
New York State | Executive Chamber |press.office@exec.ny.gov | 518.474.8418