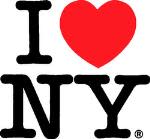 950,000 More Visitors Than Previous Year, Estimated Attendance Marks Seven Years of Steady Growth
More than 700 Improvement Projects Since Inception of NY Parks 2020 Initiative 
February 20, 2018 – Governor Andrew M. Cuomo today announced New York's system of state parks, historic sites, campgrounds, and trails welcomed 71.5 million estimated visitors in 2017. This milestone marks seven years of steady visitor growth and represents an overall increase of 23 percent, or 13.6 million visitors since the Governor took office in 2011.
"State Parks energize our local economies by inviting visitors from all over to explore the history, beauty and great outdoors found in communities across New York," Governor Cuomo said. "We have modernized the oldest state park system in the nation by making strategic investments that help entice more and more visitors to this great state to make memories with family and friends, while experiencing the natural beauty found in every New York Community."
Despite inclement weather over the traditionally busy summer months, New York State Parks saw an increase from 70.6 million to 71.5 million in 2017. Since the inception of the Governor's NY Parks 2020 program, more than 700 improvement projects have been completed or are underway. In 2017, some of the Governor's initiatives that supported the increase in state park visitation included trail improvements, new and improved playgrounds, thousands of acres of new parkland, the opening of Hallock State Park on Long Island, the transformation at Buffalo Harbor State Park, and the introduction of the new family sharing Empire Pass.
In 2018, visitors can expect even more improvements and additions at state parks, including the completion of the $70 million transformation at Niagara Falls State Park and the debut of the Watkins Glen State Park entrance transformation in the Southern Tier. In addition, several park attractions will open, including the Equal Rights Heritage Center in Auburn, Boardwalk Café at Jones Beach State Park, new gateway at Walkway Over the Hudson, the Grafton State Park Center, Environmental Education Center at Green Lakes State Park, swim bathhouse at Fort Niagara State Park, reopening of the Peerless Pool Complex at Saratoga Spa State Park, and the start of a $35 million transformation at Hempstead Lake State Park on Long Island.
Rose Harvey, Commissioner of the Office of Parks, Recreation and Historic Preservation, said, "Governor Cuomo's historic and visionary NY Parks 2020 initiative is transforming our state parks, promoting healthy, active outdoor recreation, connecting people with parks, rejuvenating our world class park system, preserving our history, sustaining our natural environment and invigorating communities across the state."
Under Governor Cuomo's leadership, New York is making an historic commitment to improving and expanding access to outdoor recreation. The Governor's NY Parks 2020 program is a multi-year commitment to leverage $900 million in private and public funding for State Parks from 2011 to 2020. The FY 2019 Executive Budget includes $90 million toward this initiative. In addition, the Governor proposed completing the Hudson River Valley Greenway and Erie Canalway trails by 2020 to create the Empire State Trail, the largest state multi-use trail in the nation. The state will develop 350 miles of new trail in three phases to create a 750-mile pathway for hiking and biking along scenic vistas and through historic communities.
###
About New York State
New York State features 11 beautiful vacation regions. New York's attractions span from landmarks such as Niagara Falls to the wine trails of Hudson Valley and treasures like the Baseball Hall of Fame in Cooperstown. Whether it's wide-ranging outdoor activities for the whole family like hiking, culinary wonders and farm-to-table fresh foods, snowmobiling, skiing and snowboarding, or the rich history and culture of one of the 13 original colonies, New York State offers diverse activities for all travelers. For more information, visit www.iloveny.com. Media can find press releases and more at http://www.iloveny.com/thebeat/.
Follow the I LOVE NY social media channels for news on tourism in New York State. From NYC to Niagara Falls and all points in between, there's so much to love to LOVE in NY! Check out I LOVE NEW YORK on Facebook, Twitter and Instagram for great ideas for your next getaway.
Follow I LOVE NEW YORK on social media:
Facebook: Facebook.com/ILOVENY
Twitter: @I_LOVE_NY
Instagram: ILOVENY
YouTube: YouTube.com/OfficialILoveNY
Pinterest: Pinterest.com/ILOVENY
Flickr: Flickr.com/OfficialILoveNY 
CONTACT:  

Phillip Novoa
Finn Partners
(646) 307-6330
Phillip.Novoa@finnpartners.com
Eric Scheffel
Empire State Development
(518) 292-5274