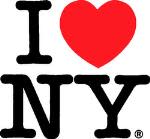 20-Acre Complex Includes Bike Park, Event Lawn, Multi-Use Trail, Habitat Restoration and Food Truck Plaza
Photos of the Lakeside Complex are Available Here
NEW YORK – May 28, 2019 – The new Lakeside Complex on Buffalo's Outer Harbor opened on Friday, May 24th. The 20-acre site includes a new bike park, event lawn, trail for walking or cycling and beautiful landscaping to attract more visitors and residents to the city's waterfront.
"This latest investment in Buffalo's waterfront adds to the year-round experience that is already attracting more than a million visitors annually to enjoy this flourishing area," Governor Cuomo said. "The new Lakeside Complex highlights Buffalo's natural beauty while expanding recreational opportunities for residents and visitors on the shores of Lake Erie."
"Thanks to a continued focus on transforming Buffalo's waterfront, the Outer Harbor has become accessible to the public for the first time in generations," said Lieutenant Governor Kathy Hochul. "Buffalo Harbor State Park, Wilkeson Point, and the new Lakeside Complex offer an amazing outdoor experience for everyone who makes their way to the shores of Buffalo. These investments are improving the quality of life and bolstering our reputation as a world-class travel destination." 
Empire State Development committed $5 million for the project located at 825 Fuhrmann Blvd., to enhance access and facilitate greater public use and enjoyment of Buffalo's Outer Harbor. The new Lakeside Complex will be open from dawn to dusk and includes:
Bike Park: A combination of trails, a skills loop and a pump track. The bike park provides three introductory to intermediate-level tracks for mountain bike riders. The activity zone includes a pump track, skills loop and tot track with a viewing area and concourse. Nearly one mile of dirt trails are installed throughout the site and present varying degrees of skills and obstacles.
Great Lawn: A 4-acre grassed oval provides space for both passive and active uses, including events of all sizes and a fantastic setting for sunset views.
Independent Health Wellness Trail: Nearly one mile of additional multi-use trails connect the existing Outer Harbor trail system with Fuhrmann Boulevard to complete the shoreline loop. The nature trail will be surrounded by habitat enhancements and encompass the 4-acre Great Lawn. 
Habitat Restoration Areas: More than 10 acres of habitat enhancement and restoration areas feature the addition of hundreds of new trees and shrubs, as well as 1.5 acres of pollinator fields. These areas have seen the removal of invasive species and are now providing habitat for several species of nesting and migratory birds.
Mountain Bike Rentals: Mountain bike rentals are available during the following hours: Friday: 3 p.m. - 7 p.m.; Saturday: 11 a.m. - 7 p.m.; Sunday: 11 a.m. - 7 p.m.; Holidays: 11 a.m. - 7 p.m.
Under Governor Cuomo's leadership, New York State is making an historic commitment to improving and expanding access to outdoor recreation. As part of the 2013 transfer of almost 400 acres of land on the Outer Harbor from the Niagara Frontier Transportation Authority to New York State, Buffalo Harbor State Park was designated as the 180th State Park in New York's system and the first in the City of Buffalo. Empire State Development committed $10 million to transform Buffalo Harbor State Park into a new visitor destination that continues the revitalization of the city's waterfront. The improvements continue to attract visitors to the park with more than 134,000 visitors during its first year of operation in 2015 and more than 254,000 visitors in 2018.
Empire State Development also commits $15 million for Outer Harbor Access & Activation Project II. The Erie Canal Harbor Development Corporation (ECHDC) presented its preferred vision for the project to the public earlier this month. The plan emphasizes passive recreation in three unique waterfront zones: First Buffalo River Marina; the 166 acres that include Wilkeson Pointe to Bell Slip; and Terminal B. The overall goals of the project include improving use and enjoyment of the Outer Harbor, enhancing bicycle and pedestrian access and minimizing adverse impacts on communities and the environment. The overall preferred vision is available at here. This vision, considering additional public comments, will be presented to the ECHDC Board of Directors for consideration and future action.
Empire State Development President, CEO & Commissioner Howard Zemsky said, "Buffalo's Outer Harbor is a tremendous scenic location in Western New York and these new trails and activities provide new opportunities to experience it firsthand, supporting a great destination for tourism and recreation that furthers our regional economic strategy."
Erie Canal Harbor Development Corporation Chairman Robert Gioia said, "People have asked for more ways to enjoy our magnificent Buffalo waterfront and that is what they are getting with the new Lakeside Complex. We invite everyone to explore this area that is about fifteen football fields in size and includes trails, some challenging tracks for cyclists and plenty of places to relax and take in the natural beauty of the lakeshore." 
Michael W. Cropp, M.D., President & CEO, Independent Health said, "As the official health and wellness partner of Outer Harbor Buffalo since 2016, Independent Health is helping to provide a variety of healthy outdoor activities along our glorious waterfront. Through sponsorships, community outreach, and our Independent Health Foundation, we strive to support programs geared toward improving the health and fitness of our members and all Western New Yorkers, while also enhancing the experience of out-of-town visitors to our region. This new Lakeside Bike Park is the latest addition to the Independent Health Wellness Trail, which begins at Wilkeson Pointe, and ends here at the bike park; a three-mile stretch that provides an opportunity to run, walk, and bike while also taking in the sights and sounds of nature along the majestic Lake Erie shoreline."
Jim Allen, WNY Mountain Bike Association said, "It is so gratifying for WNYMBA to see what's come to pass here at Lakeside Bike Park. IWNYMBA couldn't have asked for a more focused and dedicated group of people to work with than the folks at ECHDC and we are so pleased to be a part of all that's happened since our earliest meetings. Lakeside Bike Park is much more than WNYMBA ever hoped for, but nothing less than the kids and families of Western New York deserve."
Congressman Brian Higgins said, "It was just 10 years ago that the public had a hard time finding the Outer Harbor. Today, thanks to federal, state and New York Power Authority relicensing settlement investments, we are seeing the transformation of the Outer Harbor, with Lakeside Complex representing the latest in a string of parks and public destinations along the water's edge. This project is a great new addition to the waterfront's natural and recreational offerings that the public will be eager to explore this summer. And there are more great projects ahead at both the Inner and Outer Harbor as we continue to advance progress along Buffalo's waterfront."
Senator Chris Jacobs said, "Today's grand opening of the Lakeside Complex on Buffalo's Outer Harbor marks another great step in our community's vision to redevelop and revitalize our magnificent waterfront. The infrastructure and amenities that are now in place will make Lakeside Complex an even more attractive destination for families, visitors and everyone whose quality of life is enhanced by the beauty and recreational opportunities associated with our waterfront."
Senator Tim Kennedy said, "The continued progress along the Outer Harbor demonstrates the strong investment New York State is making in Buffalo's recreation, tourism, and conservation. Now that we're approaching summer, this Lakeside Complex will not only enhance experiences for residents and visitors, but will ensure a connectivity that is key for outdoor enthusiasts."
Assembly Majority Leader Crystal Peoples-Stokes said, "The opening of the Lakeside Complex on the Outer Harbor comes just in time for the busy summer recreation season. With its' bike park, multi-use trail, restored habitat, and event area, residents and visitors will have one more reason to take in the beauty of our waterfront. This $5 million investment in revitalizing Buffalo's Outer Harbor is just another example of the Governor's ongoing commitment to Western New York."
Assembly Member Sean Ryan said, "Over the past decade the Outer Harbor has transformed into one of our region's greatest assets. This investment into our shoreline will play an important role in the continued revitalization of our waterfront and will allow the Outer Harbor to become an even better destination for residents and visitors. The Outer Harbor is a place that should be able to be enjoyed by everyone and I'm extremely excited to see public parkland and habitat restoration projects being developed at this beautiful destination."
City of Buffalo Mayor Byron W. Brown said, "The Lakeside Complex, with its many new active and passive venues will attract even more visitors to our beautiful urban waterfront. It offers something for visitors of all ages and interests. I thank Governor Cuomo and all of my partners in government for their continued support for the reimagining of our waterfront. All of these resources are contributing to transform the City of Buffalo's Inner and Outer Harbors in the City of Buffalo to their highest potential."
###
About New York State
New York State features 11 beautiful vacation regions, featuring landmarks such as Niagara Falls, the largest park in the continental U.S. in the Adirondacks and treasures such as the Baseball Hall of Fame in Cooperstown and the Corning Museum of Glass. New York State offers diverse activities for all: outdoor fun - snowmobiling, skiing and snowboarding, fishing, hiking and boating, year-round festivals and exploring the rich history and culture of one of the 13 original colonies. Visitors also enjoy the fine cuisine, beverage trails and farm-to-table fresh foods. For more information on New York State's rich history, visit paththroughhistory.iloveny.com. Information on all tourism attractions is available at iloveny.com.
Learn more at iloveny.com and follow us on social media:
Twitter: @ILoveNYPR (PR handle)
Twitter: @I_LOVE_NY (consumer handle)
Facebook: Facebook.com/ILOVENY
Instagram: ILOVENY
YouTube: YouTube.com/OfficialILoveNY
*Media can find press releases and more at iloveny.com/thebeat. 

CONTACT:  

Phillip Novoa
Finn Partners
(646) 307-6330
Phillip.Novoa@finnpartners.com
 
Eric Scheffel
Empire State Development
(518) 292-5274
Eric.Scheffel@esd.ny.gov