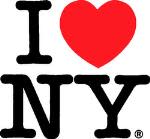 Campaign Aims to Bring Even More Visitors to the Region and Includes New I LOVE NY Ads for TV and Digital Platforms, a New Tourism Website and App, and Print Brochures - View the Ads Here and Here
Campaign Programs Include the "Catskills Fire Tower Five Challenge" and "Hike with Us • Catskills" to Bring New and Seasoned Hikers to the Region
Over $40 Million Invested since 2011 to Bring More Visitors to the Catskills
NEW YORK – July 11, 2019 – Governor Andrew M. Cuomo today announced a new three-pronged summer tourism campaign to bring even more visitors to the Catskills this season, following the successful 2016 Catskill Challenge and tourism campaign. The new "See the Catskills Like Never Before" campaign, announced at this year's 2019 Catskill Challenge, will include a new TV and online ad and other targeted marketing materials promoting the world-class tourism destinations and recreational opportunities in the Mid-Hudson region. The campaign's signature programs include the new Catskills Fire Tower Five Challenge, which will encourage experienced hikers to visit the region's five remaining fire towers, and Hike with Us • Catskills, which will be targeted to new hikers who want some guidance. Elected officials and community members, including Lieutenant Governor Kathy Hochul, participated in this year's Catskill Challenge to showcase the many outdoor activities visitors can enjoy. Since taking office in 2011, Governor Cuomo has invested more than $40 million to increase tourism in the Catskills.   
"The Catskills have a very important role in the history of the State of New York and we want to expose more people to it," Governor Cuomo said. "One of the top economic engines in this state is tourism and we want to make it even stronger and we want to get the Catskills at the top of that list of places you have to visit to really understand the beauty of the State of New York. That's what the Catskill Challenge and this new tourism campaign and hiking program are all about, and we are going to continue investing to bring more visitors to this area than ever before."
"The Catskills attracts visitors year-round, providing a significant boost for local businesses," said Lieutenant Governor Kathy Hochul, who participated in this year's challenge. "Our new tourism campaign and programs will promote the Mid-Hudson region and encourage more individuals and families to visit and enjoy the Catskills. We know this is a surefire way to grow the tourism industry and the economy of Sullivan County and surrounding areas."
The 2019 Catskill Challenge welcomed guests, including state and local officials and tourism industry leaders, to Sullivan County for a day of outdoor activities that showcase the region. Events hosted today included: fly fishing on the Willowemoc Creek; paddling, volleyball and swimming at Lake Superior State Park; hiking the Frick Pond Loop located near the State Department of Environmental Conservation's Mongaup Pond Campground; biking along the newly-created Hurleyville Milk Trail in Fallsburg; horseback riding at Rolling Stone Ranch in Bethel; nine holes of golf at Lochmor Golf Course; and music and yoga at the site of the original Woodstock Music and Art Fair.
The day concluded with a Taste NY food and beverage reception at Bethel Woods Center for the Arts, where Governor Cuomo presented "The 50th Anniversary Celebration of the 1969 Woodstock Music & Art Fair" proclamation ahead of the upcoming events that will commemorate the 50-year anniversary of the iconic 1969 concert. The proclamation was accepted by Alan Gerry, who helped fund the construction of the Bethel Woods Center for the Arts at the site of the original concert. A copy of the proclamation can be found here.
After the Challenge, Governor Cuomo announced the launch of the "See the Catskills Like Never Before" campaign, which will be led by Empire State Development and the DEC. The campaign's two signature programs include the Catskills Fire Tower Five Challenge and Hike with Us • Catskills.
Catskills Fire Tower Five Challenge
The Catskills Fire Tower Five Challenge encourages experienced hikers to visit the region's five remaining fire towers, located on Balsam Lake Mountain (Hardenburgh), Hunter Mountain (Hunter), Overlook Mountain (Woodstock), Red Hill Mountain (Denning), and Tremper Mountain (Shandaken). Hikers can submit selfies of themselves and their hiking partners from each fire tower along with the dates of the hikes and any stories from their hikes to CatskillsChallenge@dec.ny.gov. The first 500 people who complete this challenge will receive a free Parks pass for the season and will be eligible for a commemorative special edition New York State license plate featuring the Catskills. All participants who complete the challenge will receive a certificate, specially designed commemorative pins, and a one-year subscription to DEC's Conservationist magazine. This competition runs through December 31, 2019. More information is available at firetowerchallengeny.com.
Hike with Us • Catskills
Hike with Us • Catskills is designed for families new to hiking. This series of 15 beginner-level hikes is designed to provide a fun, safe, introductory experience that encourages continued participation while providing educational messages and outdoor skills for participants. Guided hikes range from two to six miles and will be held in Greene, Sullivan, and Ulster counties.
To coincide with each hiking location, Empire State Development generated itineraries with other activities, attractions, and points of interest, including recommendations for dining and lodging. The itineraries are available on the DEC "Pocket Ranger" app (in the App Store, search for the New York Fish and Wildlife App) and at iloveny.com/Catskills. 
The Hike with Us • Catskills program supports Governor Cuomo's "Health Across All Policies/Age-Friendly NY" Executive Order, which directs State agencies to incorporate the principles of age- and health-friendly communities into all relevant programs and policies.
More information on Hike with Us • Catskills is available at http://on.ny.gov/hikewithus.  
New I LOVE NY TV and Digital Ad
ESD will launch a new campaign promoting the Catskills with one new ad promoting the Fire Tower Five Challenge and the Hike with Us • Catskills. Another 30-second spot features the thrill of mountain biking at the Windham Mountain Bike Park and soaring down the Hunter Mountain zipline; hiking to the fire tower atop Overlook Mountain; shopping at local businesses along Tinker Street in Woodstock and sampling craft beverages at Woodstock Brewing in Phoenicia; exploring the Maurice D. Hinchey Catskill Visitor Center in Mount Tremper and the world's largest kaleidoscope at Emerson Resort and Spa; and camping at North-South Lake Campground in Greene County. The ads will run on broadcast and digital platforms.
Empire State Development President, CEO & Commissioner Howard Zemsky said, "New York's amazing natural landscapes are a draw for record numbers of tourists and the Catskill Challenge showcases one of our most beautiful areas and the countless vacation activities, experiences and destinations on offer for visitors to New York State."
Parks Commissioner Erik Kulleseid said, "The Catskills showcase the amazing natural assets of New York State, with their pristine lakes, breathtaking views and scenic hiking trails. I encourage families and friends to explore all these incredible recreation opportunities in and around the Catskills."
DEC Commissioner Basil Seggos said, "The Catskill Park is a short drive away for millions of New Yorkers and their families looking to get outside and explore. DEC's guided hikes and the Catskills Fire Tower Five Challenge encourage New Yorkers to get outside and find their own adventures close to home, while learning about the history of New York's fire towers and experiencing the beauty of the Catskill Park."  
Senator Jen Metzger said, "Those of us who live in the area know the incredible diversity of outdoor adventures, arts, and culture that the Catskills region has to offer. It's wonderful to see this highlighted through the Catskill Challenge and I'm looking forward to seeing old friends and welcoming new visitors taking part in the day's activities!"
Assembly Member Aileen Gunther said, "Every year, New Yorkers and tourists alike discover the rich beauty and history of the Catskills region. Tourism serves as an economic engine for our communities, and we are grateful for the Governor's continued commitment to ensuring more folks are able to experience all the Catskills have to offer."
Sullivan County Legislature Chairman Luis Alvarez said, "For generations, families have come together and made memories in the Catskills, and we thank the Governor for his continued efforts to encourage even more folks to visit our landscapes. The new programs announced today are ideal for novice and veteran explorers who want to experience all that the Catskills have to offer." 
Ulster County Executive Pat Ryan said, "The Catskills combine a plethora of outdoor activities with art, culture and fun. I am grateful to Governor Cuomo for his commitment to bring more tourism to our region, and for highlighting its natural beauty through the Catskill Challenge. We look forward to welcoming new and familiar faces to these glorious parks in the years to come."
Since taking office in 2011, Governor Cuomo has made unprecedented investments in New York State's tourism industry, including over $40 to promote tourism in the Catskills region. This effort resulted in historic levels of visitors and direct spending.
In 2017, New York welcomed a record 243.8 million visitors who spent $67.6 billion, generating a total economic impact of more than $100 billion for the fourth straight year. Tourism is the state's third largest employer, supporting 938,800 jobs annually.  
Nearly 12 million people visited the Catskills in 2017 - 268,000 more visitors than in 2016, and an 18 percent increase since 2011. Regional tourism generates more than $1.3 billion in direct visitor spending, including $161 million in State and local taxes, and supports more than 18,500 jobs across four counties.
Under Governor Cuomo's Adventure NY Initiative, DEC is making strategic investments to expand access to healthy, active outdoor recreation, connect more New Yorkers and visitors to nature and the outdoors, protect natural resources, and boost local economies. This initiative will support the completion of more than 75 projects in the upcoming years, ranging from improvements to youth camps and environmental education centers to new boat launches, duck blinds, and hiking trails. For more information on planning an outdoor adventure in New York State, visit DEC's website at http://www.dec.ny.gov/outdoor.
###
About New York State
New York State features 11 beautiful vacation regions. New York's attractions feature landmarks such as Niagara Falls, the largest park in the continental U.S. in the Adirondacks and treasures such as the Baseball Hall of Fame in Cooperstown and the Strong Museum of Play in Rochester. New York State offers diverse activities for all: outdoor fun- snowmobiling, skiing and snowboarding, fishing, hiking and boating, year-round festivals and exploring the rich history and culture of one of the 13 original colonies. Visitors also enjoy the fine cuisine, beverage trails and farm-to-table fresh foods. 
Learn more at iloveny.com and follow us on social media:
Twitter:  @ILoveNYPR (PR handle)
Twitter:  @I_LOVE_NY (consumer handle)
Facebook:  Facebook.com/ILOVENY
Instagram:  ILOVENY
YouTube: YouTube.com/OfficialILoveNY
*Media can find press releases and more at iloveny.com/thebeat. 

CONTACT:  

Phillip Novoa
Finn Partners
(646) 307-6330
Phillip.Novoa@finnpartners.com
 
Eric Scheffel
Empire State Development
(518) 292-5274
Eric.Scheffel@esd.ny.gov