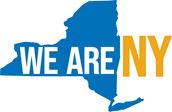 Supported with $1.22 Million from Ralph C. Wilson Foundation
New 3.6-Mile Trail Expands Access to Popular Quaker Lake Beach Area for Campers, Hikers and Bikers
Historic Ferris Wheel to Open at Midway State Park  
Governor Kathy Hochul today announced the completion of a new $6.8 million multi-use trail at Allegany State Park that provides an accessible alternative for bikers, hikers and campers to reach the park's popular Quaker Lake beach area. The new trail is open in time for the summer camping season at Allegany State Park, which boasts the largest campground in the state park system.
"Allegany State Park is one of the finest wilderness parks in the U.S., and this project will make it easier and safer for visitors to access the Quaker Lake beach from nearby camping areas, hiking trails and recreational areas," Governor Hochul said. "This project not only helps New York achieve its nation-leading climate goals, but it also reflects the State's ongoing partnership with the Ralph C. Wilson Jr. Foundation to expand access to outdoor recreation in New York State."
The new 3.6-mile paved trail extends a 1.6-mile trail section that opened in Fall 2020 to the north side of Route 3 from the Taft Cabin Trail to the Quaker General Store and park rental office. The new extension, which includes eight pedestrian bridges and an elevated boardwalk crossing a wetland, runs westward from the general store to the Quaker Lake beach. The Quaker Run Area trail extension project is also supported by $2 million in State Parks capital funds as well as $1.22 million from the Ralph C. Wilson Foundation, $2.88 million from a Transportation Alternative Program grant from the Department of Transportation and a Land and Water Conservation Fund grant.
New York State Parks Commissioner Erik Kulleseid said, "Since its opening in 1921, Allegany State Park has been a crown jewel in State Parks. This project will help our visitors see more of the Quaker Run Area without having to access busy Route 3. Partnerships like we have with the Ralph C. Wilson Jr. Foundation, which generously supported this work, are a great benefit to both Parks and our visitors."
Located in the southwestern section of the 64,800-acre park, the Quaker Run Area also includes the Mount Tuscarora Fire Tower, many miles of hiking trails, the so named "Bear Caves" rock formation, the Old Quaker Store Museum, and scores of rental cabins and campsites. The Cain Hollow campground is also located on the Quaker Run side of the park.
Route 3 runs east to west from the southern end of Route 2 near the park's Bradford entrance to state Route 280 at the park's Quaker Run entrance in Coldspring.
During the last two decades, more than 14.7 million people have visited the Quaker Run Area, which averages approximately 740,000 annual visitors. The new multi-use trail runs through woodlands, across streams and other natural features, connecting with trailheads, cabin and cottage trails, and other park amenities along the way to the Quaker Lake beach area.  
JJ Tighe, Director of Parks, Trails, and Green Design for the Ralph C. Wilson, Jr. Foundation, said, "Exceptional work has been done in the first 1.6 -mile phase of the Quaker Area Multi-Use Trail in Allegany State Park and we're very excited about the completion of the next 3.6 miles. This will bring a total of 5.2 miles of trail for visitors to explore, connect with nature, and journey to the Quaker Lake beach area, all while avoiding the highly trafficked Route 3. With attention given to ensuring the trail meets all ADA guidelines, it's a safe, inclusive, and accessible asset to the region, offering people of all abilities the opportunity to enjoy the sprawling state park."
New York State Department of Transportation Commissioner Marie Therese Dominguez said, "It is the perfect time of year to get out and enjoy all the natural wonders that Allegany State Park has to offer. And with this new multi-use trail, visitors can now explore more of the park and do so safely - avoiding busy roadways. New York State DOT is proud to partner with Parks on this great infrastructure project supporting active transportation which all New Yorkers can access and enjoy."
Founded by Ralph C. Wilson Jr., a co-founder of the American Football League and former owner of Buffalo Bills prior to his death in 2014, the foundation supports recreational projects in western New York State and southeast Michigan.
In October 2018, the foundation launched a $200 million Parks & Trails Initiative — $100 million split between New York and Michigan. That included $50 million for each region to create connections and eliminate gaps in regional trail systems. 
In New York State, the Wilson Foundation has provided millions of dollars to support creation of gateways in Buffalo, Niagara Falls and Rochester along the 750-mile Empire State Trail; improvements to the 90-mile Genesee Valley Greenway State Park and the Niagara Shoreline Trail; and the youth recreation Ladders to the Outdoors program in Erie County.
The Wilson Foundation has a grantmaking capacity of $1.2 billion over a 20-year period, which expires in January 2035. This structure reflects Wilson's desire for the foundation's impact to be immediate, substantial, measurable and overseen by those who knew him best. For more information visit ralphcwilsonjrfoundation.org.
State Senator George Borrello said, "This paved addition to the Quaker Run Area trail gives park visitors, particularly those with limited mobility, the ability to travel from their cabins and campsites to key points around the Quaker Lake beach area without having to use ASP Route 3, which is often very busy with vehicle traffic. As New York's largest State Park, Allegany draws more than 1.5 million visitors each year and is a major economic driver for Cattaraugus County and all of Western New York. This new section of trail will enhance the experience of visitors to the Quaker Run Area. Thank you to the Ralph C. Wilson Foundation for supporting this project and the Office of Parks, Recreation and Historic Preservation for recognizing the need and seeing it through to fruition."
Assemblymember Joseph Giglio said, "I am delighted to see the expansion of this trail within Allegany State Park, which is a real treasure in my district. This is an important project and will allow even more visitors to enjoy the natural beauty of the park, with its expanded recreational and educational activities, as well as enhanced safety features. In addition, the infrastructure has been improved to protect the environment and create an even better experience for park guests. This trail expansion is a perfect example of a public-nonprofit partnership that benefits everyone and allows people to get out and see our beautiful scenic park, especially after the COVID pandemic."
In addition to the trail extension, a $4.24 million project to construct three new public restrooms/shower buildings was completed for the summer season. The new facilities are in the Quaker Run Area, at the Kaiser Cabin Trail, Creekside Cabin Trail, and Horseshoe Cabin Trail.
Chairman of the Cattaraugus County Legislature Howard VanRensselaer said, "Tourism is exceedingly important to Cattaraugus County. One of the 'must see' destinations in Cattaraugus County is Allegany State Park, one of the largest State parks in the State system. Today's announcement of a $6.8 million investment in the bike-hike trail system in this State Park is enthusiastically received and will greatly enhance this destination in the County. We welcome this investment and look forward to enhancing this venue for both visitors and county residents alike."
Midway State Park Ferris Wheel
A newly restored historic Ferris wheel will also open at Midway Historic State Park in Chautauqua County this weekend. The 1948 Eli Bridge Ferris wheel came from an amusement park in Altoona, Pennsylvania. The purchase and refurbishment of the 30-foot Ferris wheel is the result of a fundraising campaign led by the Allegany Regional Park Commission, the Natural Heritage Trust, the Friends of Midway State Park, as well as work by State Park staff. Midway State Park is a family-friendly destination located on the shores of Chautauqua Lake. Originally established in 1898 as a trolley park, Midway State Park is one of the oldest continually operating amusement parks in the nation.
New York State Office of Parks, Recreation and Historic Preservation oversees more than 250 individual parks, historic sites, recreational trails, and boat launches, which were visited by 79.5 million people last year. For more information on any of these recreation areas, call 518-474-0456 or visit parks.ny.gov, connect on Facebook, or follow us on Twitter.
###