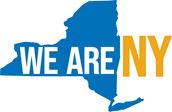 Promotional Contest Builds on Governor Hochul's Commitment to County Fairs' Growth Through Enhanced Programming, and Marketing and Promotion Initiatives
Contest Promotes New York Food and Beverages During Taste NY Program's 10th Anniversary
Governor Kathy Hochul today announced that the Taste NY program is kicking off a new marketing opportunity to celebrate the 10th anniversary of the Taste NY program, promote New York's county and youth fairs, and highlight New York State food, beverages, and agritourism. The 2023 "Find Me at the Fair" contest will have county fairgoers participating for a chance to win prizes, including Taste NY regional gift baskets and VIP seating for concerts at The Great New York State Fair. This initiative comes as a part of Governor Hochul's commitment to increase the marketing and promotion of the state's county fairs and expanding collaboration between local fairs and The Great New York State Fair.
"County and youth fairs create memories of a lifetime and showcase New York's one-of-a-kind agricultural industry," Governor Hochul said. "#FindMeAtTheFair is a unique opportunity for families and friends to win prizes while showcasing their fun times at New York's county and youth fairs. I encourage everyone to participate in this year's contest and experience the best of agriculture and entertainment across the state."
County fairs across the state will offer a "Find Me at the Fair" New York State-themed selfie station that fairgoers can interact with. To participate in the contest, fairgoers can post a selfie on Facebook or Instagram using the hashtag #FindMeAtTheFair. A QR code provided at the selfie station will provide directions for how to ensure participants are entered in the Taste NY #FindMeAtTheFair contest.
Prizes include ten Taste NY regional gift baskets from local Taste NY Markets - one drawing to be held per region. Entries for the gift baskets must be received by September 24 and drawings will be held September 25. Winners will be notified by email and directed to pick up baskets at their regional Welcome Center.
Additionally, two Taste NY "Picnic and a Show" Grand Prize winners will be drawn. The Grand Prize includes a picnic basket set up for two, and VIP seating at a concert of the winner's choice for two at The Great New York State Fair. Grand Prize entries must be entered by August 16 to be randomly drawn at The Great New York State Fair on August 17. VIP winners will be notified by email with instructions on how to pick up their prize.
The Great New York State Fair begins Wednesday, August 23 and continues through Labor Day, Monday, September 4. The Chevrolet Music Series features 48 national recording acts spread across all 13 days. All of the acts announced thus far are provided at pages dedicated to Chevy Court and Suburban Park on The Fair's website.
New York State Agriculture Commissioner Richard A. Ball said, "County and youth fairs are essential cultural and educational touchstones here in New York State. They offer enriching experiences and delicious food that highlight all that is great about New York agriculture, while also serving as a critical connection point between our rural, urban, and suburban communities. This new promotional opportunity between our Taste NY Program, The Great New York State Fair, and county fairs across the state is designed to help get more folks out for a great day at their local fair."
This promotional contest comes as part of the Governor Hochul's commitment to expanding marketing and promotion of county fairs. Earlier this year, the State kicked off a series of roundtable discussions with county fair representatives from across New York. Topics for the roundtable discussions included how to enhance fair marketing and promotion, plans for enhancing agricultural competitions at fairs, including ways to encourage county fair winners to participate at The Great New York State Fair, and other initiatives, including capital planning, emergency management, and commissioning an updated economic impact study.
In addition to The Great New York State Fair, New York is home to more than 50 county and youth fairs that operate from July through mid-September, with the Long Island Fair closing out the season. Local fairs provide visitors with family-friendly fun, great music, and delicious food. They also offer a unique opportunity to learn about local agriculture, including where our food comes from, and how it is grown, harvested, and marketed to the public. According to a 2013 economic impact study, the State's fairs generate $6 million in economic activity and over 4,000 jobs in New York each year. A list of most county fairs across the state and the dates they are running is available here.
About Taste NY
This year, the Taste NY Program is celebrating its 10th anniversary. Over the last decade, the program has highlighted the quality, diversity, and economic impact of food and beverages grown, produced, or processed in New York State. In the past 10 years, Taste NY has created new economic opportunities for producers, expanded retail locations, and forged partnerships statewide. The program has also maintained a longstanding partnership with the New York State Fair, offering opportunities for local producers to showcase their goods to a larger audience while bringing some of the best food and beverage New York has to offer to the fairgrounds.
###