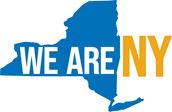 Gore and Belleayre Mountain Ski Areas to Open Tomorrow; Other World-Class Venues Set to Open This Month
Follows New York State Investment in Upgrades, Renovations, Snowmaking to Support New York's $16 Billion Winter Tourism Industry
Also Supports Upcoming Lake Placid 2023 FISU World University Games; Tickets Still Available Here
Governor Kathy Hochul today announced the start of the 2022-23 Alpine and Nordic skiing seasons with the opening of several Olympic Regional Development Authority-operated ski venues. The venues - which include Gore Mountain in North Creek, Belleayre Mount in Highmount, Whiteface Mountain in Wilmington, and Mt. Van Hoevenberg in Lake Placid - will open this month following investments in upgrades, renovations, and snowmaking infrastructure ahead of the winter season. In addition to supporting New York's $16 billion winter tourism industry, these improvements will support the upcoming Lake Placid 2023 FISU Winter World University Games, which will take place from January 12 to 22, 2023.
"With the opening of these world-class ski areas, New York is entering into peak season for its $16 billion winter tourism industry," Governor Hochul said. "We have invested more than $550 million in our winter sports facilities, upgrading our infrastructure, preparing them for ski season, and giving them the lift they need ahead of the World University Games. I am thrilled to welcome visitors back to the slopes and encourage everyone to join us next year in Lake Placid for one of the largest winter sporting events in New York State history."
The investments and improvements to ORDA's ski facilities will support the continued recovery of New York State's tourism industry. New York State has invested a total of $552 million in ORDA facilities over the past six years. Last winter, New York welcomed 68.5 million visitors, generating more than $16.1 billion in direct visitor spending. ORDA's economic impact for New York State was last measured at $273.6 million for 2019-2020, a 75 percent increase over the previous 2016-2017 measurement of $156 million.
ORDA has been steadily improving the snowmaking infrastructure throughout its ski areas, particularly over the last ten years. These upgrades have increased the efficiency of snowmaking operations, allowing for the mountains to open terrain faster, and earlier in the season when temperatures allow. The modernized systems, which utilize energy more effectively, are a key part of ORDA's award-winning sustainability initiatives.
New York State Olympic Regional Development Authority President and CEO Mike Pratt said, "We are excited to open for another great winter season in the Adirondacks and Catskills. Our team has made terrific progress since snowmaking began, and we are ready to welcome our skiers and snowboarders."
Empire State Development Vice President and Executive Director of Tourism Ross D. Levi said, "Winter is always an amazing time to travel in New York, which has more ski areas than any other state in the nation. ORDA's world class ski facilities, along with scores of private ski areas across the state, make for an unparalleled ski experience. When paired with activities from snowmobiling and winter carnivals to ice wine tastings and spa getaways to the upcoming FISU World University Games, visitors can come be a part of the ultimate winter wonderland and find what they love in New York State."
The following venues are scheduled to open this month:
·         Friday, November 18 - Gore Mountain and Belleayre Mountain
·         Saturday, November 19 - Whiteface Mountain
·         Wednesday, November 23 - Mt. Van Hoevenberg
Gore, Whiteface, and Belleayre will be open through Sunday, November 20, close mid-week for further preparation, and then reopen Friday, November 25 for the season. Details on each venue are below.
Gore Mountain
New this season is Backwoods (opening in January), an intermediate trail that begins at the top of Burnt Ridge Mountain and parallels the Barkeater Glades. The trail ends uphill of Roaring Brook Bridge and provides faster and more direct access to Little Gore Mountain and the North Creek Ski Bowl. Over 230 new high-efficiency snow guns have been installed on Backwoods, Showcase, Uncas, Paradox, Peaceful Valley, and Chatiemac.
Gore Mountain will host the freestyle, freeski, big air, and snowboard slalom competitions for the FISU Games. The mountain will be open to the public for skiing, riding, and spectating, with modifications for this world-class event. Crews have developed the sanctioned slopestyle and boardercross courses, enhancing snowmaking and widening the terrain. The FIS-certified race trail, Echo, was also bolstered with increased snowmaking capacity to accommodate the venue's busy calendar of alpine events and recreational skiers and riders throughout the season.
For more information, visit the Gore Mountain Snow Report.
Whiteface Mountain
New this season is the Ausable Run, a beginner trail off the Warhorse Quad lift, and Yellow Dot, an expert trail connecting the top of Victoria to Lower Skyward. Whiteface installed 35,000 feet of new pipe, 160 high-efficiency snow guns, and 245 new hydrants. Additionally, two new Pisten Bully groomers join the fleet.
Whiteface Mountain is readying for its opening day to skiers and riders and event preparation for the Lake Placid 2023 FISU Winter World University Games, where it will host the alpine competitions. Thereafter, Whiteface will host several competitions including the NCAA Regionals and National Championship in Alpine, the Empire State Games and other regional races. The mountain will be open to the public during the event dates for skiing and riding, and spectators can view the events in the newly designed Andrew Weibrecht Finish Area. Additional improvements to the race area include enhancements to the Freeway lift, timing and radio systems, and power to the finish building.
For more information, visit the Whiteface Mountain Snow Report.
Belleayre Mountain
Belleayre Mountain installed 60,000 additional feet of new pipe, a new snowmaking pump, and 300 high-efficiency snow guns were added to the fleet. A new retail space relocated upstairs on the main floor of Discovery Lodge provides guests with a renewed shopping experience with a view.
For more information, visit the Belleayre Mountain Snow Report.
Mt. Van Hoevenberg
The Mt Van Hoevenberg transformation was completed in 2020, providing a world-class facility and 5 km of World Championship-rated cross-country skiing trails for training and racing. The trails carry tremendous snowmaking power, from the number of high-efficiency snow guns and hydrants to its reservoir capacity, providing state-of-the-art snowmaking for a Nordic Center.
Due to the investment of New York State, ORDA will host multiple World Cup competitions. Recently, Mt Van Hoevenberg was awarded the International Biathlon Union (IBU) Cup for 2026. This is in addition to the International Bobsled and Skeleton Federation (IBSF) World Cup in Bobsled and Skeleton taking place at the Mt Van Hoevenberg Sliding Center December 16-18, and at its sister venue, the Olympic Jumping Complex, the FIS Ski Jumping World Cup will return this winter, February 10-12, 2023.
For more information, visit the Mt Van Hoevenberg Snow Report.
The SKI3 Season Pass provides the greatest flexibility and savings for skiing and riding at Whiteface, Belleayre, and Gore. The best available rates for the pass are available through December 7. Single day tickets are also at the lowest prices of the season and should be purchased in advance to secure desired days this winter.
Tickets for the Lake Placid 2023 FISU World University Games are available at lakeplacid2023.com.
Information on skiing and other winter activities statewide is available at iloveny.com/winter and iskiny.com. Updated downhill and cross-country ski reports for all of New York State courtesy of Ski NY and Cross-Country Ski Areas of NY are available on 1-800-ILOVENY and linked on iloveny.com.
###