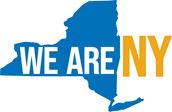 Expansion Would Extend Fare-Free Q70 Service to be Year-Round 
Governor Kathy Hochul today announced that she is directing the Metropolitan Transportation Authority to extend the Q70 LaGuardia link bus service fee waiver from selected holiday weeks to the full year. The LaGuardia Link connects subway customers from the 74 Street-Broadway/Jackson Heights Roosevelt Avenue subway station with the airport in just 10 minutes. It also connects Long Island Rail Road customers from Woodside Station, at 61st Street and Roosevelt Avenue, where Q70 bus service begins. 
"While we continue working to create a world-class transit option that's worthy of a whole new LaGuardia Airport, we're taking action right now to make it easier to get to the airport by making the Q70 bus service free for all riders starting May 1," Governor Hochul said. "This not only adds cash back into riders' wallets, it serves as an attractive, cost efficient, and greener option to travel to LaGuardia while we work on longer-term solutions."
Previously, the LaGuardia Link was offered as a free service on select weekends and holidays to assist in alleviating roadway congestion and incentivize travelers to use public transportation instead. The MTA will be working with the Port Authority to maximize the effectiveness of the year-round program.
The Q70 runs 24 hours a day and has special luggage racks for people traveling to and from the airport. It runs approximately every 10 minutes during daytime hours and provides a direct non-stop trip to LaGuardia Terminals B, C, and D from the 74 Street-Broadway/Jackson Heights Roosevelt Avenue subway station which serves the E, F, M, R, & 7 subway lines.  All LIRR branches provide service options to Woodside Station, where customers can transfer to the LaGuardia Link Q70.
MTA Chair and CEO Janno Lieber said, "The Governor's support for the MTA and our customers is truly appreciated. She recognizes the importance of public transit and what that means to New Yorkers. We saw that reflected in her appearance today at the Board meeting and announcement of a fare-free connection to LaGuardia via the Q70 bus."
Executive Director of the Port Authority of New York and New Jersey Rick Cotton said, "The Port Authority of New York and New Jersey welcomes Governor Hochul's decision to make the Q70 LaGuardia Link bus to LaGuardia Airport free on a full-time basis for the foreseeable future. Since 2016, the Port Authority has partnered with the MTA for free fare days on the Q70 during periods of peak travel. Meanwhile, the Port Authority is working expeditiously to complete the Governor's request for a thorough review of potential alternative mass transit options to LaGuardia Airport, which is focused on 14 alternatives that were presented to the public last month."
###