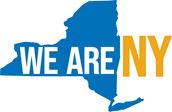 North Country Welcomes Elite Collegiate Winter Sports Athletes for the first time since 1972
Public Invited to Take Part in Activities Celebrating One-Year from Winter Edition of World University Games
Governor Kathy Hochul today announced the official kick-off to the One-Year Out Celebration for the Lake Placid 2023 FISU World University Games. The winter edition of the 11-day cultural exchange and sporting event returns to the United States and Lake Placid January 12-22, 2023, after a 50-year absence.
"New York is proud to welcome the 2023 FISU World University Games to Lake Placid and showcase all we have to offer for the rest of the world," Governor Hochul said. "By hosting these games in our backyard, fans and visitors will not only have the opportunity to experience the majestic beauty of the Adirondacks, but enjoy competition featuring some of the best athletes the world's universities have to offer."
In March 2018, the International University Sports Federation (FISU) formally announced that Lake Placid and the North Country region would host the 31st edition of the Winter World University Games. The Games are the 2nd largest multi-sport winter event in the world, after the Winter Olympics, for collegiate-athletes between the ages of 17 and 25. Next January's event is expected to draw as many as 1,600 athletes from 50 nations and 600 universities to compete in 12 sports and 86 events, with an equal number of women's and men's medals.
The Games will also attract thousands of winter sports enthusiasts and fans to Lake Placid and surrounding North Country communities, including Canton, North Creek, Potsdam, Saranac Lake and Wilmington, as these elite athletes vie for medals in alpine skiing, biathlon, cross-country skiing, curling, figure skating, freestyle & freeski, men's and women's ice hockey, Nordic combined, short track speed skating, ski jumping, snowboarding and speed skating (long track).
Acting FISU President Leonz Eder said, "It is humbling to see how a city like Lake Placid can create such a strong sporting legacy. That includes hosting both the 1932 and 1980 Olympic Winter Games, and the 1972 FISU World University Games. On behalf everyone here at FISU, we wish you all the best as you continue your preparations for these Games that are just one year away. I am looking forward to visiting Lake Placid on the occasion of the 2022 FISU World University Championship Speed Skating event and getting a personal impression of the preparations for the Games."
Lake Placid Organizing Committee Chief Operating Officer Ashley Walden said, "It's been 50 years since Lake Placid and the North Country region have last played host to the FISU World University Games. We are honored to have this opportunity to bring the world back together again in both sport and cultural exchange. We're looking forward to the countdown to the remaining days before the beginning of the Lake Placid 2023 FISU World University Games."
To celebrate just one-year out from the Games, Lake Placid 2023 has organized several events throughout the region. They include:
·       Saturday, January 15 and Sunday, January 16 - Deck parties at Gore Mountain in North Creek and Whiteface Mountain in Wilmington. Between noon and 4 p.m. skiers, snowboarders and guests can enjoy music, contests and giveaways from each of the base lodge's deck. Adirondack Mac, the Lake Placid 2023 FISU World University Games' official mascot, will also roam each of the resorts, pose for pictures and sign autographs.
·       Monday, January 17 - Moonlight curling under the full-moon on Lake Placid's Mirror Lake from 6:00- 8:00 p.m. The festivities also include live music, fire pits and hot chocolate.
·       Friday, January 21 - Adirondack Mac heads to Canton, where the SUNY Canton women's ice hockey team plays host to rival SUNY Potsdam. Mac will be on hand to greet fans and pose for pictures. The puck drops at 7:00 p.m.
·       Saturday, January 22 - The FISU World University Games flag raising ceremony. This event, scheduled for 2:30 p.m. at Mid's Park in Lake Placid, officially signifies the North Country as the next Winter World University Games host.
Olympic Regional Development Authority President and CEO Mike Pratt said, "ORDA staff have been fully committed to making the World University Games a tremendous experience for both athletes and spectators, and we are anxious for the competitions to begin. We are well-prepared for our trails and rinks to host the world once again."
Empire State Development Acting Commissioner and President and CEO-designate Hope Knight said, "The Winter World University Games will showcase world-class international athletes in competition at venues and ski areas throughout the North Country. New York State has made unprecedented investments to support the region's tourism and winter sports infrastructure, and we're excited to start the countdown for this special event that will welcome even more residents and visitors to our Adirondack communities."
Senator Dan Stec said, "This is a great opportunity to showcase to the world how special Upstate New York State is. The Games will generate awareness for not only Lake Placid, but for the entire North Country region for years to come. These Games will not only benefit the athletes who will compete in them, but also influence future athletes, while at the same time enhancing, supporting, and growing our local businesses." 
Lake Placid Mayor Art Devlin said, "When Lake Placid was awarded the FISU World University Games in March of 2018, Lake Placid became a beehive of activity. Our Olympic sites have undergone total revitalization. By the time the FISU World University Games come to Lake Placid, all of our venues will be world-class and will benefit Lake Placid for many years to come. The FISU Games will leave a legacy behind in the improvements they will bring to Lake Placid area. Affordable housing, Main Street revitalization and improvements to its hotels and businesses, just to name a few. On January 12, 2023, Lake Placid will be ready and proud to once again welcome the world."
North Elba Town Supervisor Derek Doty said, "This is an exciting time for North Elba and the greater Adirondack region. As preparations continue ahead of the Lake Placid 2023 FISU World University Games, the one-year countdown offers residents and visitors a chance to celebrate the games and the region, learn more about how to get involved, and help to ensure that these are the best Games yet."
Wilmington Town Supervisor Roy Holzer said, "The Town of Wilmington, Home of Whiteface Mountain, is very excited to be part of the Games. Our entire community looks forward to welcoming the athletes and visitors to our region."
Fans can follow the preparation leading up to the Games on Facebook, Instagram and Twitter with @lakeplacid2023, #lakeplacid2023.
For more information about the Lake Placid 2023 FISU World University Games, log onto www.lakeplacid2023.com.
###