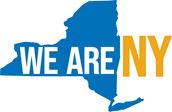 2023 Tournament Marks Fourth PGA Championship in New York's Finger Lakes Region
World-Renowned Sporting Event Expected to Draw More Than 225,000 Spectators, Bring Major Economic Boost to the Finger Lakes Region
New York State Tasting Yard Presented by Taste NY and I LOVE NY Will Showcase Locally Made Products and Tourism Offerings All Week
Governor Kathy Hochul today welcomed golfers and visitors to the 2023 PGA Championship at Oak Hill Country Club in Rochester, with the tournament starting Thursday, May 18th. The week-long event is expected to generate an estimated economic impact of $190 million in direct, indirect and induced spending, with more than 225,000 spectators expected to attend. This will bring a dramatic economic ripple effect, as visitors will eat and stay in the region, support local businesses and explore all that the Finger Lakes has to offer. The event marks the fourth time that Oak Hill has played host to the PGA Championship; the tournament was last held there in 2013.
"The PGA Championship is one of our nation's premier sporting events, celebrating the most talented, most competitive golfers in the world, and we are thrilled to continue its long history in New York State with this year's tournament," Governor Hochul said. "With world-renowned athletes and more than 225,000 spectators expected to attend, this event will not only put Rochester on a global stage - it will also provide an economic boost to the entire Finger Lakes region. I am proud to welcome golf enthusiasts from around the world to experience New York's breathtaking natural beauty and vibrant local businesses and encourage them to stop by our Taste NY and I LOVE NY kiosks to learn more about everything that our state has to offer."
Additionally, New York State's partnership with PGA of America will continue in 2025 with the 45th Ryder Cup set to be held at Bethpage State Park in Farmingdale.
PGA of America Championship Director Bryan Karns said, "We are thrilled to have another opportunity to continue the incredible legacy of PGA of America Championships being contested in the State of New York. We are connected through our past, with the founding of the PGA in New York City in 1916; our present, as we host our 13th PGA Championship in the Empire State this week; and the future, with Long Island playing host to the largest event in all of golf, the Ryder Cup. New York State has set the standard for hosting Major Championship golf and this week will be no different as we showcase the best of New York to the entire world."
Empire State Development President, CEO and Commissioner Hope Knight said, "New York State is incredibly proud to welcome the PGA, its members, and the many thousands of visitors to this weeklong event at Oak Hill Country Club in Rochester. By supporting world-renowned events like this, we are provided with the great opportunity to showcase the beautiful Finger Lakes region to a global audience, sharing the many businesses, attractions, and craft food and beverage offerings that make the region unique."
The New York State Tasting Yard, presented by Taste NY and I LOVE NY, is an outdoor, patio-style food and beverage sampling experience at Oak Hill. It will feature the best of New York State agriculture, with a rotating array of food and beverages from more than 100 New York State wineries, craft breweries, cideries, meaderies, distilleries and food producers, and showcase the state's world-class attractions and destinations. This experience will give Championship visitors a taste of New York's world-class agricultural products and cuisine, and a glimpse into the diversity of the farms, vineyards, craft breweries and attractions across the state.
New York State Agriculture Commissioner Richard A. Ball said, "We're excited to put the excellence of New York agriculture on display at this year's PGA Championship in Rochester. Thanks to our strong partnerships with the PGA of America, I LOVE NY, and Empire State Development, the New York State Tasting Yard will ensure that New York's diverse, delicious food and beverages will be front and center at one of the top tournaments in the country, giving our producers an opportunity to connect with thousands of attendees from around the globe."
Empire State Development Vice President and Executive Director of Tourism Ross D. Levi said, "As golfers and fans converge upon the Finger Lakes for the PGA Championship, I LOVE NY will be at Oak Hill Country Club to help visitors learn more about the great attractions in the region and throughout the State, like world-class golf courses, picturesque outdoor recreation, and incredible sporting Halls of Fame. As one of golf's four major tournaments, the PGA Championship offers an incredible opportunity to share the attractions, food and beverages that make New York State the destination for travelers to find what they love."
The New York State Tasting Yard will feature fresh, unique products from more than 100 New York State food and beverage producers, including craft beer and spirits, wines, packaged snacks, salsa, desserts, and energy bars. Images of the Tasting Yard are available here. The Tasting Yard includes several dedicated spaces and promotions that will engage visitors with New York State's agricultural and tourism offerings. These include:
·         The Taste NY Tasting Bar, showcasing a rotating selection of food and beverage samples from New York State producers.
·         The I LOVE NY Lounge, where guests can enjoy their samples while learning more about New York State attractions and pick up an I LOVE NY souvenir.
·         The I LOVE NY Photo Kiosk, giving guests the opportunity to pose in front of a sculpture featuring the iconic I LOVE NY logo and receive an I LOVE NY and PGA-themed digital postcard. 
The New York State Tasting Yard will be open May 15-17 from 9:00 a.m. until 6:30 p.m., May 18-20 from 9:00 a.m. until 7:00 p.m., and May 21 from 9:00 a.m. to 6:00 p.m. A schedule of participating producers is available here. 
This year marks the 10th anniversary of Taste NY, New York State's flagship eat local, drink local program. Earlier this year, Governor Hochul announced that Taste NY has grown significantly since its launch in 2013, bringing over $100 million in economic impact to New York State producers over 10 years of the program. Over the last decade Taste NY has partnered with several major sports venues and formed partnerships with high profile event organizers to bring Taste NY products to major sporting events, including the PGA Championship.
New York State Office of Parks, Recreation and Historic Preservation Commissioner Erik Kulleseid said, "It's a source of pride to have New York State host this major championship twice now in the past five years.  Fans and players have discovered great courses from one end of our state to the other.  We are excited for our partnership with the PGA of America to continue when we welcome them again at the 2025 Ryder Cup at Bethpage State Park."
State Senator Jeremey Cooney said, "The eyes of the sporting world will be on the Greater Rochester Region for the PGA Championship. Beyond the 18th hole; however, we will showcase why the Finger Lakes Region and its world class universities and business community is ready for investment, and already a thriving part of New York's innovation economy."
State Assemblymember Harry Bronson said, "The PGA partnership brings an unprecedented amount of economic investment and growth to Monroe County, and this wide-ranging community impact cannot be overstated. This is especially important for our small businesses. The Finger Lakes Region is a hub for a diverse range of independently owned bars, restaurants, shops and more, and they experience a significant influx in revenue due to the PGA Championship. The PGA Championship also brings international attention to the wonderful things happening in our region and encourages companies of all sizes to invest in Rochester and the surrounding communities."
Monroe County Executive Adam Bello said, "The PGA Championship is more than a premier golfing event: it's also a significant economic boost for our region. With months of preparation by our hotels, restaurants, cultural attractions and small businesses behind us, we are more than ready to host this world-class tournament and welcome all of our visitors to Monroe County. I'm grateful to PGA of America for returning to Oak Hill Country Club for the fourth time and giving us this opportunity to show the world why Monroe County is a great place to live, work and visit."
Greater Rochester Chamber of Commerce President and CEO Bob Duffy said, "The 2023 PGA Championship at Oak Hill Country Club is an incredible opportunity to showcase Greater Rochester, which lies at the heart of the beautiful Finger Lakes wine region. There is no better way to show off our area than the New York State Tasting Yard, which will allow more than 225,000 spectators a chance to experience the products of our world-class farms, wineries, breweries, distilleries, and other agricultural institutions. We thank Governor Hochul for her support of this exciting and impactful event, and look forward to welcoming visitors and viewers from all over the world."
Greater Rochester Enterprise President and CEO Matt Hurlbutt said, "As champions of golf return to Oak Hill Country Club to compete for the 2023 PGA Championship, the Greater Rochester, NY region ranks high on the nation's leaderboard for business growth and innovation. High-tech food and beverage manufacturing companies such as The Coca-Cola Company, Constellation Brands, HP Hood, and Wegmans are growing in Rochester. Talent, technological innovations and an entrepreneurial spirit are just a few of the assets that prompt companies to invest and create jobs here. This major tournament is an opportunity to shine an international spotlight on the numerous reasons Rochester, New York, is the right place for championship-level golf, as well as the right place for businesses to grow and tap into the local, highly skilled workforce."
Visit Rochester President and CEO Don Jefferies said, "The PGA Championship is a world class event that shines a spotlight on Rochester and New York State. This event will not only bring hundreds of thousands of visitors to Rochester, but will also generate almost $200 million in economic impact and spending for our region. We thank Governor Hochul for her support of this event and the tourism industry overall." 
Genesee Valley Regional Market Authority Administrator Brendan Tydings said, "There is so much to be proud of when it comes to New York agriculture, and the New York State Tasting Yard at the PGA Championship is a great way to showcase that. We thank Taste NY the Department of Agriculture and Markets for showcasing all this region has to offer and highlighting so many great, local products. The passion and commitment of our local producers is truly inspiring and it is reflected in the quality of their products. Thank you also to Oak Hill and the PGA Tour for providing us the platform to reach thousands of people. We are confident that those traveling from near and far will love what Taste NY has to offer and we hope that all will continue to support these New York made products."
Market Manager, Finger Lakes Welcome Center Jennifer Kime said, "The Taste NY program being part of the PGA Tour is a wonderful opportunity for our statewide vendors. It allows New York State to promote the bounty of our regions from craft beverages to cheeses, coffees, chocolates, and so much more! Allowing our vendors to participate in this event will provide great worldwide exposure for them and the potential to reach a whole new audience. We hope that everyone gets a chance to Taste NY and wish good luck to all the athletes."
For more information on the economic impact of the 2023 PGA Championship, go here.
 About the PGA Championship
Contested each May, the PGA Championship is the second major championship in golf's annual rotation, and perennially features the strongest field in the men's game based on the Official World Golf Rankings. Known for dramatic finishes and notable champions, the Wanamaker Trophy — which has been awarded to the winner since 1916 — is inscribed with names such as Koepka, McIlroy, Woods, Mickelson, Nicklaus, and Player. As the only major championship for professionals, and by professionals, the PGA Championship boldly influences the future of our sport, inspiring the golfer in all of us by challenging golf's premier athletes and showcasing the PGA Professionals who are the backbone of the game.
About Taste NY 
Taste NY highlights the quality, diversity, and economic impact of food and beverages grown, produced, or processed in New York State. Taste NY aims to create new opportunities for producers through events, retail locations, and partnerships, such as at the Great New York State Fair and the Barclays Tournament at Bethpage State Park. Over the last 10 years, Taste NY has supported nearly 2,000 food and beverage producers participating in the program through retail outlets, events, and sponsorships. In 2022, 311 new producers were onboarded to the program through New York's Welcome Centers. Taste NY's food and beverage businesses also support the state's farmers by using New York grown and produced ingredients in their products. 
 About New York State
New York State is a premier vacation destination with world-class attractions, picturesque natural beauty, locally sourced cuisine and a booming craft beverage scene, an array of accommodations, and iconic, year-round festivals and events. Its 11 diverse vacation regions feature some of the world's top ranked beaches; two out of America's top three favorite state parks; breathtaking Niagara Falls; more ski areas than any other state; one of the nation's longest foliage seasons; multiple Halls of Fame; North America's longest, fastest and highest zipline; the largest publicly protected area in the contiguous United States; and the country's longest multi-use trail. Add in the state's unique museums, historic landmarks, cultural sites, charming small towns, and urban playgrounds, and it's no wonder New York has been consistently chosen as a top getaway by travel publications and experts. To help plan your next New York State vacation, visit www.iloveny.com.
About Empire State Development
Empire State Development (ESD) is New York's chief economic development agency. The mission of ESD is to promote a vigorous and growing economy, encourage the creation of new job and economic opportunities, increase revenues to the State and its municipalities, and achieve stable and diversified local economies. Through the use of loans, grants, tax credits and other forms of financial assistance, ESD strives to enhance private business investment and growth to spur job creation and support prosperous communities across New York State. ESD is also the primary administrative agency overseeing the Regional Economic Development Councils and the marketing of "I LOVE NY," the State's iconic tourism brand. For more information on Regional Councils and Empire State Development, visit www.regionalcouncils.ny.gov and www.esd.ny.gov.
###