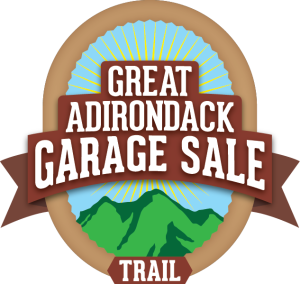 Adirondacks, USA - The 2021 Great Adirondack Garage Sale will be held at the end of the month, on May 28 - 30, 2021. After health and safety concerns moved the event to August last summer, the event is now returning to its traditional Memorial Day weekend date.
This annual event consists of residents selling their items along a 100+ mile trail stretching from Tupper Lake to Speculator, and Old Forge to Newcomb. With offerings of vintage antiques, rustic furniture, jewelry, kitchen items, toys, clothing, and more, there is always something for everyone.
The weekend sale includes towns located along State Routes 28, 30, and 3, including Old Forge, Inlet, Raquette Lake, Indian Lake, Blue Mountain Lake, Long Lake, Tupper Lake, Cranberry Lake, Piercefield, Wanakena, Newcomb, and Speculator.
An event website, GreatAdirondackGarageSale.com, includes an interactive map that showcases the sale locations for easy navigation. The listings also include a list of the sale items, entered by the seller. For those interested in adding their garage sale to the event, simply go to the website and click the "add your sale" button. The listing is free.
Each community will also have a printed map to hand out during the event with mapped garage sale location based on the website data. For questions about sales in your community, check the community contact information on the website. For further information, contact the Regional Office of Sustainable Tourism's Hamilton County and Tupper Lake Marketing Manager Katie LaLonde at katie@roostadk.com.
Both buyers and sellers taking part in the Great Adirondack Garage Sale should continue to follow health and safety guidelines including social distancing, wearing a mask, and washing hands often.
The regional garage sale originated in 2010 when Long Lake linked up with Old Forge, Inlet, and Indian Lake to promote 70 miles of garage sales. The expanded event was initiated by Hamilton County in partnership with the Regional Office of Sustainable Tourism.
###
Media Contact:
Janelle Hoh, Communications Coordinator ROOST
518-634-1056 | janelle@roostadk.com