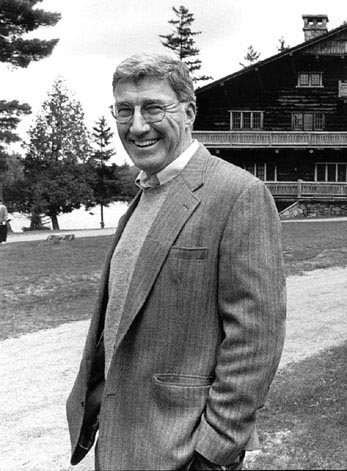 Blue Mountain Lake, N.Y.
- Join author Harvey Kaiser on Monday, August 6 for "Great Camps of the Adirondacks: Second Edition." The program is part of the Monday Evening Lecture series. Kaiser will speak about Adirondack rustic style; it's representation in great camps, and the activities surrounding the interest in the great camps over the last 30 years.  The lecture will include illustrations of recent rustic structures in the Adirondacks and elsewhere. The presentation will be held in the Auditorium at 7:30 p.m.  The lecture will be offered at no charge to museum members; the fee for non-members is $5.00. For additional information, please visit
http://www.adirondackmuseum.org/
or call (518) 352-7311. Harvey Kaiser is an architect and author.  He is the president of Harvey H. Kaiser, a firm consulting primarily with facilities planning issues in higher education.  The practice is International in scope and offers Dr. Kaiser the opportunity to travel to feed his interest in the preservation of historical architecture.  Including writing about the Adirondacks, he has published fifteen books and many articles on historical architecture preservation and facilities management. His interest in rustic architecture led to four books on historical architecture in the United States National Parks. The most recent,
National Park Architecture Sourcebook
resulted from his research and visits to 215 units of the National Park System
.
He holds a Bachelor of Architecture from Rensselaer Polytechnic Institute, a Master of Architecture from Syracuse University, and a Ph.D. in Social Science from Syracuse University.  The Adirondack Museum, accredited by the American Association of Museums, offers 65,000 square feet of exciting exhibitions housed in twenty-two modern and historic buildings. Visitors can explore how people have lived, worked, traveled, and played in the Adirondacks from the 19
th
century up to today. The museum is supported in part by public funds from the New York State Council on the Arts, a State Agency. For additional information, visit
http://www.adirondackmuseum.org/
or call (518) 352-7311.
###
Contact
: Kate Moore, Marketing Manager (518) 352-7311, ext. 109;
kmoore@adkmuseum.org