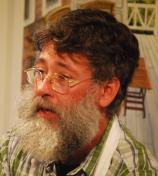 Two lectures included with show admission
White Plains, NY -
Visitors to the 16th Annual Westchester Craft Show at the Westchester County Center on Friday, October 16th will have the opportunity to learn about ways in which the "green" movement has affected the world of fine craft and interior design. At 11:30 a.m., ceramic artist
Dan Finnegan
of Fredericksburg, VA, will discuss "21st Century Pottery: In the Studio and Off the Grid," about current eco-friendly trends in the creation of his functional ceramic pottery. Among the topics he will cover are how he uses solar energy to power his studio, using recycled materials such as waste wood and collected rainwater, the movement toward wood-burning kilns (as opposed to those fueled by gas or electricity) and selling locally.  "Green choices are the result of aesthetic as well as environmental factors which each artist has to come to terms with," says Finnegan. "I want to be sensitive to the demands that we are putting on our planet, but I also have an artistic vision that is sometimes at odds with that sensitivity." Finnegan, who is also a curator and educator, trained at Winchcombe Pottery in Gloucestershire, England and is founder of LibertyTown Arts Workshop in Fredericksburg.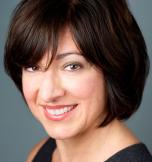 At 1:30 p.m., Susan Cozzi, an interior designer based in Boca Raton, FL, will present "Slow Design: Making Eco-Friendly Choices When Designing Your Home." She will discuss the slow approach to home design, which promotes quality over quantity, reducing the distance items must be transported and choosing fine craft made by artists who use local or recycled materials from American sources. Cozzi received a degree in Interior Design from FIT in New York City and is an Allied Member of the American Society of Interior Designers. Her work has been featured in the books
Residential Design for Aging in Place; Home: A Sunset Design Guide;
and the upcoming
Green Interior Design
. The prestigious and juried Westchester Craft Show is an exhibition and sale of the work of more than 100 of America's most respected contemporary craft artists and will take place Friday, October 16 through Sunday, October 18. Works by these artists can be found in the permanent collections of museums, major corporate and private collections, and fine galleries across the country. Sponsors of the Westchester Craft Show are Hudson Valley Magazine, Westchester Magazine, Westchester Home, AmericanStyle and American Craft. The programs on Friday are included with show admission of $12 for adults and $10 for senior citizens. Show hours are Friday, October 16, 10 a.m. to 6 p.m.; Saturday, October 17, 10 a.m. to 6 p.m.; and Sunday, October 18, 11 a.m. to 5 p.m. The Westchester County Center is located at the intersection of Routes 119 and 100 at the Bronx River Parkway, exit 5 off I-287, within easy walking distance of the White Plains train station. Further show information is available by calling Crafts America at (203) 254-0486, the Westchester County Center at (914) 995-4050 or at
http://www.craftsamericashows.com/
.
CONTACT
:
The Gold Standard
180 Route 100 Katonah, NY 10536 914.232.6583 Fax 914.232.5227
E-Mail
-
Web Page