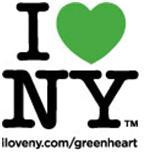 Tour include trips on region's waterways, one of I LOVE NEW YORK's Top 10 Green Destinations
Albany, N.Y.
- New York City resident Erik Baard, New York State's "Greenest New Yorker," will be on the road to visit the Thousand Islands-Seaway region July 29 - August 1. Baard will check out the famed waterways of the region, one of I LOVE NEW YORK's
Top 10 Green Destinations
, as well as visit the Oswego Harborfest.  Baard will recount his green Thousand Islands-Seaway experience on his blog, "The Diaries of the Greenest NYer," at
http://www.greenheartny.wordpress.com/
, which is set to launch in August. "The variety of activities, whether on land or water, throughout the Thousand Islands-Seaway region is simply amazing," said I LOVE NEW YORK's Greenest New Yorker, Erik Baard. "I'm looking forward to experiencing everything from hawks to castles, whitewater rafting to maritime history, local delicacies and more. I'm also excited to be meeting with local officials to learn about environmental restoration and associated conservation efforts. 'Going green' is easier than most people realize, and I hope to spread the word that everyone can do their part to create a sustainable environment while still having a great and memorable adventure!" While in the region, Baard's stops and adventures will include a visit to Fort Ontario in Oswego, as well as experiencing the city's premier waterfront event, Harborfest!; learning about dune restoration and other conservation efforts at Sandy Island Beach State Park in Sandy Creek, then kayaking from Sandy Creek to Lake Ontario; viewing the breathtaking 110-foot waterfall and spectacular river gorge at Salmon River Falls in Orwell; rafting from Watertown through the Black River Canyon toward Lake Ontario; and taking in romantic Boldt Castle in Alexandria Bay. Along the way, he will also be meeting with local officials and representatives from environmental organizations such as Save the River and Thousand Islands Land Trust to discuss conservation efforts and green travel promotion.  "Oswego County is proud to have been selected as a destination for the first 'Greenest New Yorker' tour," said Dave Turner, Director of the Oswego County Department of Community Development, Tourism and Planning. "We are blessed with pristine waterways, beautiful beaches, and unique activities that celebrate our waterfront and make it a perfect destination for people who enjoy the outdoors. Oswego's Harborfest is recognized as a major regional event and has received numerous international and national awards for the high quality performances that it brings. Lake Ontario and its freshwater dune system, which stretches for 17 miles in Oswego and Jefferson counties, is a perfect area for birding, paddling, camping and fishing. And anyone who has seen an Oswego sunset knows that they are the most spectacular in the world!" "Everyone can be a 'Greener' New Yorker by visiting state parks and historic sites along eastern Lake Ontario and in the Thousand Islands and exploring the natural beauty and cultural landmarks of this scenic region," said Rose Harvey, Commissioner of the Office of Parks, Recreation and Historic Preservation.  "Season after season, visitors are drawn to the area to take advantage of the unparalleled recreation on these waterways and the hospitality of local communities." A native New Yorker, Baard is the founder of the Long Island City Community Boathouse, and to promote local eco-tourism and water travel around New York City, he conceived the MetroBoat, a folding kayak manufactured by Folbot that is the only kayak in the world which has the eye-catching iconic New York City subway map infused into its deck. He is also the founding member of the Queens Volunteer Committee of Transportation Alternatives and advocates for New York's environment through his Nature Calendar blog, professional articles, and pro bono contributions. As the official I LOVE NEW YORK Greenest NYer, Baard is spending the year traveling New York State in his free time and experiencing some of its finest green/eco-tourism offerings, while using the title in his networking and work in the promotion of sustainability. Amtrak, in partnership with I LOVE NEW YORK, is currently featuring a "Go Green" 15 percent discount for travel in New York State. For more information, visit www.iloveny.com. For more information on green certified businesses, visit
www.iloveny.com/what-to-do/reasons-to-love-ny/green-travel-choices.aspx
. "Amtrak congratulates Mr. Baard on his designation as New York State's Greenest New Yorker. We also applaud our partners at I LOVE NEW YORK for their commitment in promoting rail travel throughout the state," said Roy Deitchman, Vice President, Environmental Health and Safety, Amtrak. " Traveling on Amtrak continues to be one of the most convenient ways to travel throughout New York and it is also  energy efficient, approximately 20 percent more fuel efficient than airlines and 30 percent more than automobiles on a per passenger mile basis."
About Green Heart New York
In 2010, Empire State Development, which administers the I LOVE NEW YORK program, unveiled a new "green heart" in its famous I LOVE NEW YORK logo as part of an initiative that promotes green-certified restaurants and hotels, as well as the State's parks, beaches, waterways and mountains. As part of the unveiling, I LOVE NEW YORK chose ten must-see iconic green travel destinations spanning the State's 11 tourism regions. The destinations include national icons such as Niagara Falls State Park, the Catskill Scenic Trail, Adirondack Park's high peaks, and the Empire State Building.  The list also includes scenic State Parks such as Taughannock Falls and Letchworth, as well as diverse locales such as the Fire Island National Seashore, Storm King Arts Center, Waterways of the Thousand Islands, and Roosevelt Baths and Spa. Information about I LOVE NEW YORK's Green destinations can be found on the Green Heart NY Web site at
www.iloveny.com/greenheart
.
About New York State
New York State features 11 beautiful vacation regions.  New York's attractions span from landmarks such as Niagara Falls, to the wine trails of Hudson Valley and treasures like the Baseball Hall of Fame in Cooperstown.  Whether it's wide-ranging outdoor activities for the whole family like fishing, hiking and boating, culinary wonders and farm-to-table fresh foods, or the rich history and culture of one of the 13 original colonies, New York State offers diverse activities for all travelers. For more information visit
http://www.iloveny.com/
. Media can find press releases and more at
http://www.thebeat.iloveny.com/
. For more information on the Adirondack Region of New York State, please visit
file:///C:/Documents%20and%20Settings/acorlett/Local%20Settings/Temporary%20Internet%20Files/Content.Outlook/AOO8CVJH/www.VisitAdirondacks.com
. I LOVE NEW YORK is currently ranked number one on social media's Twitter platform out of all Destination Marketing Organizations in North America. To follow I LOVE NEW YORK on its social media accounts, visit Facebook at
www.facebook.com/ILOVENY
, Twitter at
www.twitter.com/I_LOVE_NY
, YouTube at
www.YouTube.com/OFFICIALILOVENY
, and Flickr at
www.Flickr.com/officialiloveny
.
Empire State Development
is New York's chief economic development agency, committed to being recognized on a global scale as the economic development engine driving job growth, strategic investment and prosperity in New York State. ESD also oversees the marketing of "I LOVE NY," the State's iconic tourism brand.  For more information, visit
http://www.esd.ny.gov/
.
###
Selected Itinerary for Erik Baard, The Greenest NYer, Thousand Islands-Seaway, 7/29 - 8/1/11:
Friday, July 29
Saturday, July 30
Sunday, July 31
Monday, August 1
###