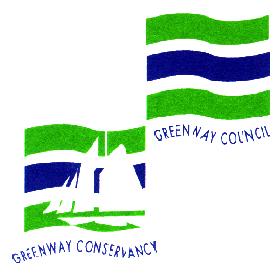 Albany, N.Y.
- The Hudson River Valley Greenway is pleased to announce that continued funding is available for the Greenway Communities Grant Program, Greenway Compact Grant Program and Greenway Watertrail grant program. Applications can be downloaded at www.hudsongreenway.state.ny.us. All applications must be received in the Greenway office by May 7, 2010 for consideration at the June board meeting. Applicants must be in the designated Greenway Area to qualify. Additional eligibility requirements can be found on the Greenway's 
website
. The Hudson River Valley Greenway Communities Council is a New York State agency within the Executive Department, established by the Greenway Act of 1991.  Presently, 261 of the 320 eligible municipalities within the Greenway area have joined the Greenway. The Greenway is designed to encourage Hudson River Valley communities to develop projects and initiatives related to the criteria of natural and cultural resource protection, regional and local planning, economic development, public access to the Hudson River (as well as other regional and local resources), and heritage and environmental education.  It provides technical assistance and small grants for planning, capital projects, and water trail and land-based trails that reinforce the Greenway Criteria. For more information on the Greenway, please visit
www.hudsongreenway.state.ny.us
or call 518-473-3835.
###
Contact
: Mark Castiglione                                                                                                                   (518) 473-3835