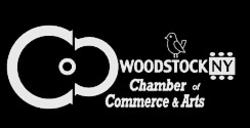 Now is the Time to Visit, with Three Travel Packages and a New Getaway Card
Woodstock, N.Y.
- Close to 70 Woodstock businesses are joining together to help visitors celebrate the Woodstock experience. Through a program just launched by the Woodstock Chamber of Commerce & Arts, many Woodstock-area restaurants, lodgings, spas, galleries, shops, ski slopes and entertainment venues are welcoming visitors with a festival of special offers. Potential guests are encouraged to visit the Chamber web site (
http://www.woodstockchamber.com/
) to choose from three enticing travel packages available through March 31:
Woodstock's Art of Living The greatest of the all the arts is the art of living . . . experience this for yourself in Woodstock.
Let It Snow, Let It Snow in Woodstock Thrill to the winter wonderland of Woodstock . . . who knew you could have this much fun in the snow so close to home?
Romance in the Heart of Woodstock Treat yourself and that special someone to this romantic getaway.
Each of these packages is being facilitated by the Experience Woodstock Getaway Card. For just $50.00 visitors can purchase this new card, which will provide them with potential savings of hundreds of dollars during their visit. According to Chamber president Joyce Beymer, "We are the most famous small town in the world, known for our hospitality. We're a terrific four-season destination. The Woodstock Experience is the perfect getaway!" Two of Woodstock's leading businesses-River Rock Health Spa and Rondout Savings Bank-are supporting the getaway card as founding sponsors. For those interested in the travel packages, the getaway card, or anything related to a Woodstock visit, contact the Chamber Hotline at 845-679-6234 or
getaway@woodstockchamber.com
. Visitors can also link to the Chamber home page (
http://www.woodstockchamber.com/
) for a frequently updated CALENDAR OF EVENTS with hundreds of great listings from January through December.
About the Woodstock Chamber of Commerce & Arts and the Town of Woodstock
The mission of the Woodstock Chamber (
http://www.woodstockchamber.com/
) is to develop, encourage, promote and protect the commercial, professional, financial, artistic and general business interests of the Town of Woodstock, New York. The spirit of Woodstock is a beautiful state of mind-visitors return again and again, and often make their homes here. Known as the "Colony of the Arts" since 1902, Woodstock is located in the Hudson Valley at the foothills of the Catskills. It's less than two hours from metro New York and a little over four hours from the Boston area. Because of its prominence in the worlds of art and music, Woodstock is often called "the most famous small town in the world."
About the Getaway Card's Two Founding Sponsors
River Rock Health Spa
is an elegant, Zen-like sanctuary committed to natural wellness, custom service and natural products. For more, please see
http://www.riverrock.biz/
.
Rondout Savings Bank
is a hometown bank celebrating more than 140 year of excellence in service to the community. It bases its success on helping others succeed. Link to
http://www.rondout.com/
CONTACT:
Lisa Berger Director of Marketing & Group Sales Ulster County Tourism (845) 340-3567 (800) 342-5826
http://www.ulstercountyalive.com/