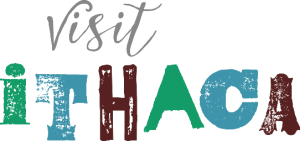 Finger Lakes Region and Experience! The Finger Lakes Only New York State Contenders in Select Award Categories
Ithaca, NY— The Finger Lakes Wine Region has been voted #1 Readers' Choice in USA Today's 10 Best Awards. While New York State has excellent wine regions from Niagara to Long Island, the Finger Lakes is the only region currently in contention for 2020 Awards. Voting remains open through noon ET on Monday August 10, 2020. Show your support and pride for New York State wine producers by voting daily for the Finger Lakes as the Best Wine Region to show some New York State pride and to keep the Finger Lakes as the people's favorite wine region in America. The Finger Lakes Region is an American Viticultural Area made up of long glacial lakes, scenic rolling hills, and 130 wineries. As the largest wine producing region in New York State, numerous visitors flock to this area to taste the distinct cool climate wines and to experience the warm hospitality of this region. 
Additionally, Experience! The Finger Lakes, a wine tour company based in Ithaca, NY is the only New York State nominee in the category for Best Wine Tour Company. Experience! The Finger Lakes has been owned and operated by a certified sommelier and life-long New Yorker, for more than 13 years. As the only New York based wine tour company, it is again up to you to vote daily for this hometown hero. 
Experience! The Finger Lakes leads curated tours showcasing the best wines and craft beverages from across the region. As an educational and fun experience, led by locals with expert knowledge, these tours have earned a reputation as a top wine region experience. 
Show your pride for the state of New York by voting daily for each of these nominees on the USA Today Readers' Choice website: 
Finger Lakes Region as the Best Wine Region 
Experience! The Finger Lakes as the Best Wine Tour Company
Finger Lakes Wine Festival at the Best Wine Festival
Images available to download here via Dropbox. 
Additional Categories nominees:
FLX Table (at Element Winery) as the Best Winery Restaurant
Wolffer Estate Vineyards as the Best Tasting Room
Finger Lakes Region as the Best Destination for Fall Foliage   
###
For additional information or media inquiries, please contact Peggy Coleman, Vice President of Tourism for Visit Ithaca, peggy@visitithaca.com | 607-426-0494
To learn more about America's First Wine Trail and the Cayuga Lake American Viticultural Area, visit www.visitithaca.com/attractions/wineries