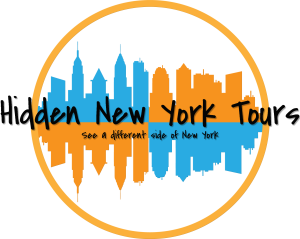 The Popular Irish Mob Tour of Hell's Kitchen Returns Memorial Day Weekend
New York, N.Y. (April 27, 2021) – Hidden New York Tours, a company specializing in off-beat, unusual, and little-known sights of New York City, returns from its Covid-imposed hiatus with its wildly popular signature tour, From the Gophers to the Westies: The Irish Mob of Hell's Kitchen. The tour has been featured in Time Out, The Daily News, Newsday, The New York Post, AM New York and on FOX-5 News. On this 5-star Trip Advisor rated tour, you will:
·         Walk around the neighborhood of Hell's Kitchen and explore the now-upscale neighborhood's history as an Irish slum and organized crime stronghold.
·         Visit the places where the gangsters lived, drank, killed, and sometimes dismembered their victims.
·         Stop at the pubs and restaurants that were once the sites of bloody acts of carnage and revenge, many of which are still open for business today.
·         Get to do something normal for the first time in over a year! 
For Listings:
From the Gophers to the Westies: The Irish Mob of Hell's Kitchen
For most people, the Irish Mob conjures up images of old James Cagney movies, but Irish organized crime was once a going concern in New York City—at least until the vicious gang known as the Westies was broken up by law enforcement in the late 80s. Although the onetime Irish enclave of Hell's Kitchen has become an upscale foodie mecca, most of the places where the gangs lived, killed, and (in some cases) dismembered their victims are still standing--and we think that's kinda cool. Join us for this bloody tour through the rich and lurid history of Manhattan's West Side. Dates and Times: Friday, 5/28, 6PM; Saturday, 5/29, 6PM; Sunday, 5/30, 3PM; Saturdays, 6PM, 6/5-8/28. Location: Tour begins on the Southeast corner of 42nd Street and 8th Avenue. There is a twenty-person maximum, so we recommend purchasing tickets in advance. Price: $35 general/$25 students with ID/$15 children under 12 Tickets: hiddennewyorktours.com
About Hidden New York Tours:
There are eight million stories in the naked city and we're dedicated to telling all of them. Or at least some of them. Okay, realistically we can only tell a fraction of them, so we have to be selective. After combing through all eight million, by special arrangement with the NSA, we've picked only the best stories to feature on our tours—like that time when George Washington nearly lost his entire army (not to mention the Revolutionary War) right in Brooklyn. Or that other time when William Van Allen hid the spike on the Chrysler building from a rival architect. Or the time when Mrs. Applebaum of Canarsie became the city stickball champion. Okay, so we made that last one up, but you get the point. We love New York, and we know its hidden history better than anyone you're likely to meet outside your favorite old-man bar--and that place smells like feet and memories. Come take a walk outside with us, in the fresh air. It'll do you good. We offer both public and private tours, with an emphasis on true New York stories that aren't widely known or covered on other tours.
###
If you would like more information about us, please contact Russell Wolin at 646-981-3004 or email at hiddennewyorktours@gmail.com.