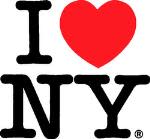 Roll the dice at a grand casino resort, hone your downward dog at a luxury wellness retreat, or stay at an inn where George Washington once slept, thanks to new and renovated hotels across the state
NEW YORK – March 12, 2018 – Across New York State, new resorts, hotels and inns are adding to the Empire State's appeal for romantics, adventurers and families. Offering everything from wellness treatments to Las Vegas-style gaming, these new accommodations can put travelers in the heart of wherever they want to be, from culture-rich cities and quaint historic villages to pristine wilderness.
New York State Executive Director of Tourism Ross D. Levi said, "Wherever you go, you'll find endless ways to have fun and follow your passions. History buffs can find a room at the same inn that hosted George Washington, foodies can dine on cuisine by a renowned chef at a seaside hotel, and nature-lovers can unwind at a rustic inn or a modern hotel after exploring New York's picturesque mountains and trails. Plan a visit and see for yourself why we like to say, 'It's all here and it's only here, in New York State."
With a calendar full of free outdoor events and warm-weather activities, from zip-lining to surfing,  there's no better time than this summer to check out—and check into—some of New York's fast-growing, diverse array of welcoming accommodations. Here is a region-by-region sampling of new and recently renewed places to stay this summer:
Capital-Saratoga
Washington Park Inn (Albany), set in a converted 1884 brick mansion, combines modern comfort with Victorian charm. Located directly across the street from Albany's historic Washington Park, the inn is a short walk from downtown Albany, the Capitol Building and Empire State Plaza.
While there: Strolling beautiful Washington Park itself where there are events from the Tulip Festival to free lake side outdoor musical theater all summer long.
https://www.washingtonparkinn.com/  
Albany Marriott (Albany), located five minutes (via free shuttle) from the Albany International Airport, recently completed a $15 million renovation, upgrading all guest rooms and its 27,500 square feet of versatile meeting and event space. The hotel also offers indoor and outdoor pools, a full fitness center and two on-site restaurants.
While there: Go museum hopping in Albany or experience the action at the Saratoga Race Course, about 30 miles away.  https://www.marriott.com/hotels/travel/albny-albany-marriott/
Catskills
Resorts World Catskills (Monticello) brings Las Vegas-style gaming to the Catskills with a $1 billion-plus complex featuring 100,000 square feet of casino floor with more than 150 live game tables, 2,150 state-of-the-art slot machines, a poker room and private gaming salons. The 18-story, five-star hotel's 332 all-suite luxury rooms include 12 penthouse suites, eight garden suites and seven two-tier villas. Off the gaming floor, guests can relax and be rejuvenated in the Crystal Life Spa and fitness center with two 10,000 square foot indoor pools, scheduled to open this summer. 
While there: Dine at Cellaio, an Italian-infused steakhouse by celebrity chef Scott Conant. https://rwcatskills.com/  
YO 1 Wellness Center (Monticello), the former Kutscher's Resort, is owned by India-based Essel Group, which invested $90 million to create a luxury wellness destination focused on Eastern-inspired natural health and philosophy. Guests receive a personalized program that includes practices brought from India such as Naturopathy (or Nature Cure), Ayurveda, Yoga and Meditation, Physical Therapy, Reflexology, Acupuncture, Diet and Nutrition.
While there: Take in the natural beauty of the resort's 1,310 acres and two lovely large lakes.  
Red Rose Motel and Tavern (Roscoe), a restored motel-style inn and tavern, takes guests back in time to the mid-1900s. Located across from Beaverkill River, one of the world's top fly-fishing spots, the seven-room inn has been fully restored by uncovering the original wood floors and removing drop ceilings. Items found on site and in local antique shops such as iconic beer cans, antique lamp shades, fly-fishing rods and hand-carved models of Native American canoes are on display. Indoor and outdoor fireplaces, along with a homey tavern, add to the appeal.
While there: Visit the Buck Brook Alpaca farm, tour local distilleries and breweries or visit the Catskill Fly Fishing Center and Museum in nearby Livingston Manor.
https://www.theredrosemotel.com/
Central New York
The Railroad Inn (Cooperstown), built in 1890, is located a block from town and across the street from a seasonal trolley. On the National Register of Historic Places, the inn was recently redone as a 22-room boutique hotel. Loft suites with a spiral staircase that leads to a space with bunk beds and a TV are perfect for children, while romantics will enjoy rooms that open to an outside porch.
While here: Walk to the National Baseball Hall of Fame and Fenimore Art Museum, or take a short drive to catch a concert at the Glimmerglass Festival or a beer at Brewery Ommegang. http://therailroadinn.com/
DoubleTree by Hilton Utica (Utica), a historic, turn-of-the-century hotel, is conveniently located in the city center and near the New York State Thruway and Amtrak station. Kids will enjoy the warm chocolate chip cookie greeting while adults will appreciate the period decor. Event space includes a ballroom that can accommodate 225 people banquet style, and another that can host up to 128 guests.
While here: Check out Stanley Theatre, Children's Museum and Utica Memorial Auditorium, all within walking distance.
http://doubletree3.hilton.com/en/hotels/new-york/doubletree-by-hilton-utica-ZUANYDT/index.html
Finger Lakes:
Avon Inn (Avon), located 15 minutes from Rochester, was built around 1840. It earns its place on the National Register of Historic Places with its stately Greek Revival Architecture. In 1910, it was converted to an inn whose guests included Thomas Edison, Henry Ford and Katharine Hepburn. It recently reopened with 14 boutique-style guest rooms and an elegant ballroom that holds more than 200 guests.
While here: Visit Letchworth State Park, 25 minutes away, or join locals for a murder mystery or team trivia evening in the inn's tavern.
Greater Niagara:
Hyatt Place Niagara Falls (Niagara Falls), accepting reservations starting July 2, is just a short walk from Niagara Falls State Park. Families will love the indoor saltwater pool, 24/7 gym, free breakfast and pet-friendly policy. Wedding and event planners will welcome the 6,636 square feet of banquet space, including a rooftop patio with views of the park.
While here: Don't miss a ride on the Maid of the Mist boat right to the base of the falls or take the Cave of the Winds to the famous hurricane deck where you can stand directly under the falls.
https://niagarafalls.place.hyatt.com/en/hotel/home.html
Hudson Valley:
Brinckerhoff Inn Bed and Breakfast (Fishkill), dates to 1718 and was home to generations of the Brinckerhoff family for nearly 300 years. George Washington slept here many times, and was at this house when he learned of Benedict Arnold's betrayal. The family sold the house in 2014, and this year it reopened as a nine-room inn.
While here: Grab some snacks, always set out for guests in the pantry, and relax on the spacious back porch or shoot some pool in the game room or take a 15 minute drive to view art collections from the 1960s to the present at the Dia:Beacon museum.
http://www.brinckerhoffinn.com/
Hilton Garden Inn Westchester (Dobbs Ferry) is conveniently located just off the Saw Mill River Parkway and I-87. A 30-minute drive from the Bronx Zoo and about 40 minutes by express train or car to midtown Manhattan, it's a great spot for families who can enjoy the hotel's indoor salt water pool, 24-hour convenience shop and fitness center.
While here: Just next door, visit Rivertowns Square, an open-air shopping, dining and entertainment village or take the kids to the LEGOLAND Discovery Center, 15 minutes away.
http://hiltongardeninn3.hilton.com/en/hotels/new-york/hilton-garden-inn-westchester-dobbs-ferry-HPNWDGI/index.html
Thousand Islands Seaway:
Capt. Thomson's Resort (Alexandria Bay), located along the St. Lawrence River in the heart of Alexandria, has converted three of its rooms to King Jacuzzi suites as part of a total renovation. All 68 guest rooms have private balconies overlooking the river, and most have a view of Boldt Castle, which sits on a small island directly across from the hotel.
While here: Tour Boldt Castle and the Thousand Islands with Uncle Sam Boat Tours, located next door and owned and operated by the same family as the hotel. http://www.captthomsons.com/resort/
For more information on these hotels and other great experiences in New York State this summer, visit iloveny.com.  Media can find press releases and more at iloveny.com/thebeat. 
###
About New York State
New York State features 11 beautiful vacation regions. New York's attractions feature landmarks such as Niagara Falls, the largest park in the continental U.S. in the Adirondacks and treasures such as the Baseball Hall of Fame in Cooperstown and the Strong Museum of Play in Rochester. New York State offers diverse activities for all: outdoor fun- snowmobiling, skiing and snowboarding, fishing, hiking and boating, year-round festivals and exploring the rich history and culture of one of the 13 original colonies. Visitors also enjoy the fine cuisine, beverage trails and farm-to-table fresh foods. 
Learn more at iloveny.com and follow us on social media:
@ILoveNYPR (PR handle)
@I_LOVE_NY (consumer handle)
Facebook.com/ILOVENY
ILOVENY
YouTube.com/OfficialILoveNY
Pinterest.com/ILOVENY

CONTACT:  

Phillip Novoa
Finn Partners
(646) 307-6330
Phillip.Novoa@finnpartners.com
 
Eric Scheffel
Empire State Development
(518) 292-5274
eric.scheffel@esd.ny.gov