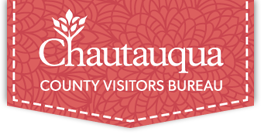 Chautauqua County, N.Y. – New York's tourism industry mobilized on Friday, with thousands of hoteliers and other tourism businesses requesting that hotels be considered as essential services under the State's Executive Order 202.6. Working with elected officials, the NYS Hospitality & Tourism Association, and the NYS Tourism Industry Association, hotels have now been added to the list of Essential Businesses.
View the most up-to-date NYS Guidance on Whether a Business is Considered Essential, under the current restrictions. This is very helpful in determining which business are considered exempt in terms of workforce reduction order 202.6.
The document contains a link to an online form that businesses can use in order to request an exemption.
CCVB Operations During the Crisis
The CCVB office staff will be completely work-from-home as of next week 3/23/2020.We are still available and happy to help in any way we can. Please reach staff members as follows:
716-467-6114
716-487-6393
716-397-4958
716-450-9700
TourChautauqua.com remains fully functional. We will be continually updating information on the website so please let us know if you have updates in terms of text or images for your listing, or future events for us to add.
The Event Calendar on TourChautauqua.com will not show events for a rolling two-week period of time. A potential visitor can still check out events that are two weeks or more in the future. Each week we will adjust this. Event planners may submit future event information directly to CCVB
The information center at the Main Gate of Chautauqua Institution is closed. The I-86 Chautauqua Lake Rest Area public display area is currently open. We will stock the displays as needed. If you need to provide your brochure to us, please contact Mike Hudson.
FINANCIAL RESOURCES
A statewide Disaster Declaration has also been approved for all of New York State, which allows eligible small businesses to apply for Small Business Administration Economic Injury Disaster Loans. Businesses can get free assistance to prepare EIDL applications online. Learn more here.
The County of Chautauqua Industrial Development Agency has also established an Emergency Working Capital Loan Program. Learn more here.
EMPLOYEE ASSISTANCE
There are a variety of resources emerging that will be useful to you as you assist your employees through this challenging time. Various questions have been posed regarding how to help employees apply for unemployment insurance as well as questions regarding shared work.
For more information and updates the Chamber of Commerce has a page with a helpful links. Click here.
Health Resources
CDC Interim Guidance for Businesses – COVID 19
For specific health questions, contact the Chautauqua County Department of Health, 716-753-4312, https://chqgov.com/public-health/public-health or the New York State Department of Health, https://www.health.ny.gov/