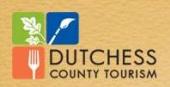 Thanks to recent legislation, this will be the very first time "craft beers"will be included as part of the annual festival, serving as engine for tourism this year, according to local leaders!
Rhinebeck, N.Y.
- The annual Hudson Valley Wine and Food Festival, sponsored by WineRacks.com and scheduled for September 7th and 8th at the Dutchess County Fairgrounds in Rhinebeck, is pleased to announce the addition of a craft beer pavilion at this event, only now possible due to recently passed legislation allowing craft brewers to participate and sell product at events like the Hudson Valley Wine and Food Fest, farmers' markets, and the like. Craft breweries, defined as those producing 60,000 or less barrels annually, have lobbied for some time, along with leadership of the Hudson Valley Wine and Food Festival, to have the same opportunities that local wineries do, and met with success when the legislation was announced. The new legislation encourages the use of locally-grown ingredients, awarding brewers by giving them license as a "farm brewery" if 20% or more of their ingredients come from New York State, which makes it much easier for them to sell their New York labeled beer at a festival like the Hudson Valley Wine and Food Fest. MaryKay Vrba, Executive Director of Dutchess County Tourism, said "the new legislation will no doubt serve as an engine for continued growth of the tourism industry in New York State. We are thrilled to know that microbreweries can now participate in the Hudson Valley Wine and Food Fest and similar events, as there is a tremendous interest in craft beers and this component of the festival will help draw even greater crowds to the Hudson Valley for the experience." "The food and wine industry have long been a tremendous engine for economic development in New York State. We lobbied hard to pass this bill, and we are thrilled to welcome the craft breweries to this year's festival, along with the countless tourists who will now come to the event because of this news", stated Michael Babcock, President of WineRacks.com and producer of the Hudson Valley Wine and Food Fest. The Hudson Valley Wine and Food Fest expects thousands of visitors this year, and will have over 1,000 wines represented, along with New York State craft beer and food. Featured chefs this year include Chef Peter Kelly, Chef Vincent Tropepe, and Chef Ric Orlando, among others. Charlie North, President and CEO of the Dutchess County Regional Chamber of Commerce, stated, "the craft breweries will bring a whole new dimension to the Hudson Valley Wine and Food Festival, and the legislation provides more opportunity to these entrepreneurs. With the addition of the microbreweries, the festival will truly be multi-faceted, offering something for everyone". About the Hudson Valley Wine and Food Fest: The Hudson Valley Wine and Food Fest is a celebration of the "foodie" lifestyle in New York. With hundreds of wines, craft beers, and dishes from the region's best restaurants, along with opportunities to purchase specialty foods, fine arts, crafts, home goods, and enjoy demonstrations from celebrity chefs and wine specialists, the event has exploded in popularity over the years. Presented by WineRacks.com, it is sponsored by 100.7 WHUD, the Poughkeepsie Journal and Camping world of the Hudson Valley. The event will be held at the Dutchess County Fairgrounds on September 7th (11am-6pm) and September 8th (11am-5pm) in Rhinebeck, NY. For information visit
http://www.hudsonvalleywinefest.com/
.
###
Contact
: Michael Babcock 914.388.0608 Marybeth Cale, Publicist 845.750.3763