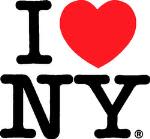 The weekly fall foliage reports compiled by Empire State Development's Division of Tourism (I LOVE NY) return for the 2022 season on Wednesday, September 14. Each report uses the on-location field observations from I LOVE NY's team of more than 85 volunteer leaf spotters. Reports detail the predominant leaf colors, approximate percentage of change, and how much color change has progressed relative to peak conditions in each region of New York State. The reports are scheduled to run every Wednesday through the end of the foliage season, traditionally in mid-November.
Empire State Development Vice President and Executive Director of Tourism Ross D. Levi said, "Fall is a popular season for New York weekend getaways and last-minute escapes, as the temperatures cool and the trees develop a vibrant and colorful canopy. I LOVE NY's fall foliage reports are one of the most popular and engaging tools for residents and visitors alike looking to plan a seasonal trip. With such a long and diverse season, it's the perfect time to find what you love and come be a part of all the fall excitement in New York State."
To receive the I LOVE NY fall foliage reports, please contact foliage@esd.ny.gov.
Visit iloveny.com/foliage for more information.
About New York State   
New York State is a premier vacation destination with world-class attractions, picturesque natural beauty, locally sourced cuisine and a booming craft beverage scene, an array of accommodations, and iconic, year-round festivals and events. Its 11 diverse vacation regions feature some of the world's top ranked beaches; two out of America's top three favorite state parks; breathtaking Niagara Falls; more ski areas than any other state; one of the nation's longest foliage seasons; multiple Halls of Fame; North America's longest, fastest and highest zipline; the largest publicly protected area in the contiguous United States; and the country's longest multi-use trail. Add in the state's unique museums, historic landmarks, cultural sites, charming small towns and urban playgrounds, and it's no wonder New York has been consistently chosen as a top getaway by travel publications and experts.   
Learn more at iloveny.com and follow us on social media:
Twitter: @ILoveNYPR (PR handle) 
Twitter: @I_LOVE_NY (consumer handle) 
Facebook: Facebook.com/ILOVENY
Instagram: ILOVENY 
YouTube: YouTube.com/OfficialILoveNY 
CONTACT: 
Helen Ames
FINN Partners
(212) 715-1646
Eric Scheffel 
Empire State Development 
(518) 292-5274 
###