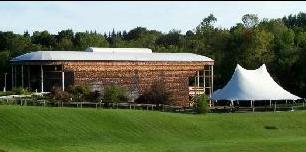 Howes Cave, N.Y.
-- The Iroquois Indian Museum will have three Social Dance Saturdays with Iroquois performers demonstrating a variety of traditional Iroquois Social Dances and encouraging participation from the audience. The first Social Dance Saturday is from 10 a.m. to 4 p.m. on July 14 with the Onota'a:ka (Oneida Nation Dancers). Then, from 10 a.m. to 4 p.m. on July 28, the Ongwahowa Singers and Dancers will be at the Museum for the second in the series of Social Dance Saturdays. The final Social Dance Saturday is from 10 a.m. to 4 p.m. on Aug. 11, featuring the Haudenosaunee Dancers from Onondaga. All Iroquois social dances are done in a counter-clockwise direction. The instruments used in the social dances (in various combinations) are the water drum, the horn rattle, hard sticks and the beating of the feet on the floor. Social songs vary in length, verses and tempo depending on the song selection of the singers. Social Dance Saturdays are made possible by the New York State Council on the Arts with the support of Governor Andrew Cuomo and the New York State Legislature. Please visit Schoharie County Tourism at
http://www.upstatevacations.com/
or call 800-41-VISIT. Currently on display at the Museum is the exhibition, "Birds and Beasts in Beads: 150 Years of Iroquois Beadwork." The exhibit features more than 200 beaded objects, largely from the collection of retired archeologist and Museum trustee, Dolores Elliott. The Museum is open from 10 a.m. to 5 p.m. Tuesday through Saturday and from 12 Noon to 5 p.m. on Sunday. It is closed Monday. Regular admission is $8 for adults, $6.50 for seniors/students and $5 for children ages 5-12. Children under five are free when accompanied by an adult. Special group rates are available by calling the Museum at
518-296-8949
. For more information: contact the Iroquois Indian Museum at
(518) 296-8949
,
info@iroquoismuseum.org
or visit
http://www.iroquoismuseum.org/
.
About the Museum
The Iroquois Indian Museum is an educational institution dedicated to fostering understanding of Iroquois culture using Iroquois art as a window to that culture.  The Museum is a venue for promoting Iroquois art and artists, and a meeting place for all peoples to celebrate Iroquois culture and diversity.  As an anthropological institution, it is informed by research on archaeology, history, and the common creative spirit of modern artists and craftspeople
.
The Museum represents the world's most comprehensive collection of modern Iroquois art work. This collection celebrates the ancient unity of the Iroquois still expressed in the creative spirit of today's artists. A special interactive Children's area introduces young visitors to Iroquois traditions through a variety of crafts, games and technologies. A guide-posted Nature Park of 45 acres is open year round for walks, snowshoeing, and cross-country skiing.
###
MEDIA CONTACT:
Stephanie Shultes, Curator Iroquois Indian Museum
518-296-8949
info@iroquoismuseum.org