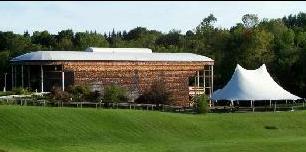 Howes Cave, N.Y.
-
WHO
:              Iroquois Indian Museum
WHAT
:            Opens for the 2012 Season
WHEN
:            10 a.m. on Tuesday, May 1 Spring Party to Celebrate the Opening from 3-5 p.m. on Saturday, May 5
WHERE
:         324 Caverns Road, Howes Cave, NY (Off Exit 23 of I-88)
DETAILS
:        The Iroquois Indian Museum opens for its 2012 season on May 1 with a new exhibit, "Birds and Beasts in Beads: 150 Years of Iroquois Beadwork."    The exhibit features more than 200 beaded objects, largely from the collection of beadwork scholar, retired archeologist and Museum trustee, Dolores Elliott. A great number of animal images appear in Iroquois beadwork including pets, forest wildlife, farm animals, and exotic beasts. The exhibition highlights these animals that appear on varied beaded household items such as purses, pincushions, wall pockets and picture frames made popular during the Victorian era. The Museum is open from 10 a.m. to 5 p.m. Tuesday through Saturday and from 12 Noon to 5 p.m. on Sunday. It is closed Monday. Regular admission is $8 for adults, $6.50 for seniors/students and $5 for children ages 5-12. Children under five are free when accompanied by an adult. Special group rates are available by calling the Museum at 518-296-8949.
MORE INFO
:   Visit
http://www.iroquoismuseum.org/
.
About the Museum
The Iroquois Indian Museum is an educational institution dedicated to fostering understanding of Iroquois culture using Iroquois art as a window to that culture.  The Museum represents the world's most comprehensive collection of modern Iroquois art work. This collection celebrates the ancient unity of the Iroquois still expressed in the creative spirit of today's artists. A special interactive Children's area introduces young visitors to Iroquois traditions through a variety of crafts, games and technologies. A guide posted Nature Park of 45 acres is open year round for walks, snowshoeing, and cross-country skiing.
###
MEDIA CONTACT
: Stephanie Shultes, Curator Iroquois Indian Museum 518-296-8949
info@iroquoismuseum.org