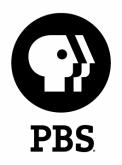 "Small Town, Big Dreams: Lake Placid's Olympic Story" Debuts on PBS
LAKE PLACID, N.Y. - Thirty years ago an Adirondack village gave America its greatest Olympic triumphs with the Miracle on Ice and Eric Heiden's five gold medals - and the film that tells the story of that village premieres nationwide on PBS this week, as athletes head to the Olympic Winter Games in Vancouver.
"Small Town, Big Dreams: Lake Placid's Olympic Story" chronicles the rise of Lake Placid, N.Y. from an unknown mountain town to a winter sports capital that hosted the Winter Olympics in 1932 and 1980.  "Most people know about the 1980 Olympics and Lake Placid and the Miracle on Ice," says Scott F. Carroll, the film's producer. "But most people don't realize that it really was a small town that did this - that it was just a group of people who came together and said, 'Why not?'" The one-hour documentary includes 1980 Olympic footage as well as old films and photographs blended with audio recordings unearthed from local archives. It was written and directed by Marc Nathanson and narrated by New York stage actor Ted Kastenbaum. Among those featured are Godfrey Dewey, who almost single-handedly brought the 1932 Olympics to the village; Jack Shea, the hometown hero who won two speedskating gold medals at the 1932 Games; J. Bernard Fell, the dynamic Methodist minister who helped bring the Olympics back to Lake Placid in 1980; and Mike Eruzione, captain of the 1980 U.S. gold medal hockey team. The film, which will also be available on DVD, was produced in association with Sundial Pictures and is presented by Mountain Lake PBS. On the net:
http://www.smalltown-bigdreams.com/
. For more information on the 30
th
Anniversary of the Lake Placid Olympic Winter Games, log on to
www.whitefacelakeplacid.com/family
or
http://www.whitefacelakeplacid.com/
.
###
About ORDA
Established in 1982, the New York State Olympic Regional Development Authority (ORDA) was created by the State of New York to manage the facilities used during the 1980 Olympic Winter Games at Lake Placid. ORDA operates Whiteface and Gore Mountain ski areas; the Olympic Sports Complex at Mt. Van Hoevenberg; the Olympic speedskating oval, Olympic jumping complex and Olympic arena. As host to international and national championships, the Authority has brought millions of athletes, spectator and participants to the region, resulting in significant economic development. 
CONTACT:
Jon Lundin, ORDA public relations coordinator
jlundin@orda.org
(518) 523-1655 ext. 213