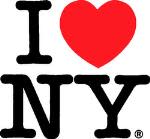 The WildPlay at Jones Beach Opens for the Summer and Offers Thrilling New Experiences Along the Oceanfront 
90th Anniversary Events Planned All Summer Long with Big Birthday Bash Set for August 4th
NEW YORK – July 2, 2019 – Today, it was announced that more than $100 million in total has been invested at Jones Beach in celebration of the 90th anniversary summer season at Jones Beach. This season the opening of WildPlay at Jones Beach State Park highlights an exciting new way to enjoy the historic oceanfront park. This new outdoor adventure space includes zip lines, aerial adventure courses, and a 40-foot-drop jump. Jones Beach State Park will celebrate its 90th summer with a series of events, including the annual Fourth of July fireworks display and a discounted parking fee on August 4. The park will also see more in recreational, aesthetic and infrastructure improvements over the next year including the opening of the new Meadowbrook Parkway Gateway 3.
"Jones Beach is not just a park, it is a public monument that will change people's lives," Governor Cuomo said. "The significant investments in Jones Beach State Park represent New York's commitment to providing the very best recreation and tourism opportunities for both residents and visitors alike across the state. I encourage everyone to visit Jones Beach this summer and experience one of the state's premier destinations for themselves."
"Our state parks are an important part of the New York experience, providing incredible recreational opportunities in every region," said Lieutenant Governor Kathy Hochul. "As we mark the 90th summer season at Jones Beach, we look forward to showcasing the many improvements that have been made to enhance the fun and excitement at one of the gems of our park system."
The WildPlay at Jones Beach State Park
The WildPlay at Jones Beach State Park attraction will feature four side-by-side ziplines from a platform high above the Jones Beach coast so that individuals can ride alongside family and friends for a scenic 700-foot journey. The Adventure Course requires patrons to navigate through a series of obstacles to test balance, strength and coordination. Visitors can select from the classic course, the extreme course, with the highest obstacle and ziplines at 50-feet, and the kid's course. The What's to Fear Jump involves climbing up a rope ladder onto a wooden platform after being securely tethered to a jump line for a 40-foot jump. For more information on pricing and to reserve a spot, visit: https://wildplay.com/jones-beach/
90th Anniversary Summer Long Celebration
Kicking off a series of events to celebrate its 90th anniversary, Jones Beach State Park will host the Sterling National Bank July 4th fireworks show, which is set to a musical array of patriotic songs. The display begins at 9:30 p.m. On Sunday, August 4, 2019, Jones Beach will celebrate the 90th anniversary of its official opening, when Governor Franklin D. Roosevelt dedicated the park. The parking fee will be reduced from the current fee of $10 to .50 cents per car - which was the fee when Jones Beach opened in 1929. The park will offer a large birthday cake, distribute 9,990 cupcakes, and host a series of performances and historical commemorations. For information, visit: https://parks.ny.gov/events/event-results.aspx?pk=10.
New Meadowbrook Parkway Gateway
Work is now complete on the $3.9 million project to create a more welcoming approach to Jones Beach. The abandoned toll plaza on Meadowbrook Parkway has been demolished a new monumental gateway sign has been constructed to welcome visitors to Jones Beach State Park. The project eliminates the derelict structures at the park gateway and help improve traffic flow. The project also includes new traffic pavement markings, signage, storm water drainage improvements, site restoration and a realigned entrance onto the Loop Parkway.
State Parks Commissioner Erik Kulleseid said, "I'm grateful for Governor Cuomo's leadership in revitalizing the public spaces at Jones Beach State Park. Jones Beach is going strong after 90 years, and these new amenities and improvements will enhance the visitor experience and offer all of our visitors new and exciting ways to enjoy and explore the park."
Senator John Brooks said, "Jones Beach has always been New York's premiere family destination for fun and relaxation in the summertime. For decades people from all over have come to enjoy the ocean and partake of the miles of boardwalk features. What better way to celebrate its 90th year than to increase the fun and excitement by opening the WildPlay Park featuring ziplines, aerial obstacle courses, and a 40-foot-drop jump. Thanks to the efforts of Governor Cuomo and a significant investment by NY State, Jones Beach is no longer just a family destination, it is now a family adventure."
Assembly Member David G. McDonough said, "It was a privilege and an honor to join with Governor Andrew Cuomo as he announces the kickoff to the Jones Beach 90th Anniversary Summer, which is part of the 14th Assembly District. The Wildplay at Jones Beach State Park attraction is an outstanding addition to what already is the crown jewel of the NYS Parks Department. In addition, the completion of the new Meadowbrook Parkway Gateway is a large part of the revitalization of Jones Beach and enhances the total experience of enjoying Jones Beach."
Suffolk County Executive Steve Bellone said, "We have not seen this level of interest, investment and attention to Long Island's beaches since the days of Robert Moses. Governor Cuomo is not only committing the State to rebuilding our bridges and airports, but he is making certain that our state parks remain world-class attractions for New Yorkers to enjoy during the summer season. I want to thank him and his team for constructing WildPlay and celebrating the 90th Anniversary of this beach in such remarkable fashion."
Nassau County Deputy County Executive for Parks & Public Works Brian Schneider said, "As we celebrate the 90th Anniversary summer of Jones Beach, residents and visitors alike have much to look forward to - ziplines, aerial adventures, new basketball courts, new shared-use paths, the annual fireworks show, and so much more. Governor Cuomo deserves real credit for continuing to invest in upgrades to Jones Beach, ensuring that one of our most prized public assets continues to serve and entertain millions of people every year."
WildPlay Element Parks CEO Tom Benson said, "We are thrilled to open the zipline and adventure park at Jones Beach. These adventures represent advanced designs, which minimize environmental impact while revitalizing and re-naturalizing the site. New York State Parks has been a fantastic partner; we are excited to be working with them to revitalize Jones Beach and can't wait for guests of all ages to experience these unique and captivating adventures in such a beautiful setting."
Discover Long Island President and CEO Kirsten Jarnigan said, "Jones Beach is a treasured staple of Long Island's $5.9 billion annual tourism industry. Governor Cuomo's continued investment and commitment to our many state parks ensures that visitors and residents alike will have the opportunity to enjoy these beautiful landmarks for generations to come."
The projects continue the revitalization of historic Jones Beach State Park launched by Governor Cuomo. Later this summer, new basketball courts will open in the East Games Area of the park. The $1.3 million project installed one full basketball court and five half basketball courts as well as new lighting, fencing, benches and drinking fountains.  Earlier this year, the Jones Beach Shared Use Path opened, providing a new 4.5-mile leisure trail that offers walkers, skaters, runners and cyclists stunning views of one of New York's most popular and beautiful state parks.
Construction will also take place this year on a series of additional improvements to be completed in 2020, including:
$4.2 million renovation of the West Games Area, featuring the a new mini-golf course, refurbished court games such as pickleball and shuffleboard, new benches, tables, fencing and lighting and additional site improvements.
$2.4 million in landscape and horticulture improvements at the West Bathhouse, Central Mall and East Games to renew lawn areas and planting beds, plant new shrubs, ornamental grasses and seasonal access plants, and install new irrigation and electrical system.
$1.2 million renovation of the Central Mall, including new curbs, bluestone and concrete pavements, refurbished access ramps, and new and rehabilitated utilities.
$25 million Energy and Nature Center that will open at Jones Beach in 2020, including an interactive facility to encourage visitors to become good stewards of the environment and smart energy consumers.
Since 2011, State Parks has completed and started more than $100 million in projects to restore Jones Beach State Park's historic grandeur, attract new visitors and create new recreational facilities as part of a multi-year revitalization plan. Projects completed include the rehabilitation of the West Bathhouse Complex and Field 6, restoration of the historic Central Mall mosaics, new playgrounds at the West Games Area and Zach's Bay, new gateway signage and the completion of the new Boardwalk Café restaurant. The park improvements reflect Governor Cuomo's NY Parks 2020 commitment to revitalizing the state park system.
###
About New York State
New York State features 11 beautiful vacation regions, featuring landmarks such as Niagara Falls, the largest park in the continental U.S. in the Adirondacks and treasures such as the Baseball Hall of Fame in Cooperstown and the Corning Museum of Glass. New York State offers diverse activities for all: outdoor fun - snowmobiling, skiing and snowboarding, fishing, hiking and boating, year-round festivals and exploring the rich history and culture of one of the 13 original colonies. Visitors also enjoy the fine cuisine, beverage trails and farm-to-table fresh foods.
Learn more at iloveny.com and follow us on social media:
Twitter: @ILoveNYPR (PR handle)
Twitter: @I_LOVE_NY (consumer handle)
Facebook: Facebook.com/ILOVENY
Instagram: ILOVENY
YouTube: YouTube.com/OfficialILoveNY
*Media can find press releases and more at iloveny.com/thebeat. 

CONTACT:  

Phillip Novoa
Finn Partners
(646) 307-6330
Phillip.Novoa@finnpartners.com
 
Eric Scheffel
Empire State Development
(518) 292-5274
Eric.Scheffel@esd.ny.gov