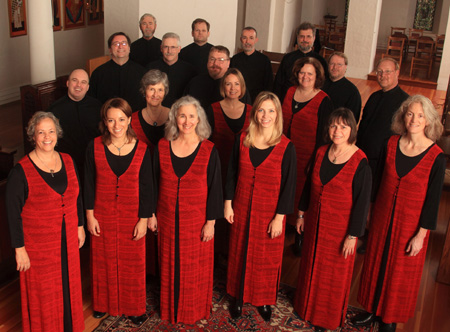 West Park, N.Y.
- Kairos: A Consort of Singers, under the direction of Edward Lundergan, presents the fourth in its 2011 Bach Cantata series with a performance of J. S. Bach's
Cantata No. 17, Wer Dank opfert, der preiset mich
, on Sunday, September 25, 2011, at 4:00 p.m. at Holy Cross Monastery, Route 9W, West Park, New York. The concert will also feature the "Kyrie" from William Byrd's Mass for 4 Voices, performed by Kairos, and Handel's Sonata for Oboe Op. 1, No. 7, performed by oboist Joël Evans. The cantata, mass movement and instrumental work are accompanied by chamber orchestra and will be performed as part of a choral evensong service. The performance is part of an ongoing Bach Cantata series presented by Kairos at Holy Cross Monastery and is the fourth in the 2011 Bach Cantata Series, now in its sixth year. There is a suggested donation of $10 to support the Bach Cantata Series, which is funded entirely by member contributions and free-will donations at the cantata performances. Please note that tickets are not required for this service; however, please arrive at the venue at least 20 minutes before the performance for seating availability. Kairos: A Consort of Singers is a select vocal ensemble dedicated to the performance of unaccompanied choral literature from the Medieval to the present.  The group is Artist-in-Residence at Holy Cross Monastery and performs in the Hudson Valley and beyond. The group also presents the Bach Cantata Series, with performances of the church cantatas of J. S. Bach at various times throughout the year at Holy Cross Monastery in West Park, New York. Now in its sixth year, the series has elicited an enormously enthusiastic response by the public and has received wide critical acclaim. Kairos is celebrating its 17th anniversary as the premiere vocal ensemble of the Hudson Valley. For further information and directions, call Dr. Lundergan at (845) 256-9114 or visit
http://www.kairosconsort.org/
.
###
Contact
: Carol Lundergan Publicity Director Kairos: A Consort of Singers 845-256-9114 Fax: 888-537-5570
http://www.kairosconsort.org/