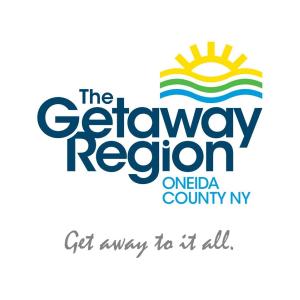 Search for New President Started
Utica, NY, May 16, 2023 — Oneida County Tourism (OCT) announces the departure of Kelly Blazosky, president of the organization, effective June 30, 2023.
Blazosky has been with Oneida County Tourism for 14 years, overseeing all staff, managing the organization's daily affairs, and establishing an effective organizational structure to achieve goals. She is leaving her position due to the expansion and relocation of her family's company. Oneida County Tourism has a residency requirement as a condition of employment for the president of the organization.
"It's been an honor and a pleasure to serve our community and be a steward of the organization over the past 14 years. Many thanks to the Board of Directors, the staff, and local stakeholders who have been extremely supportive of my leadership of the organization and our team's work as the official tourism promotion agency for Oneida County, as well as our role as a key partner in raising awareness and visitation to the destinations of the Central New York Region," Blazosky said.
"We appreciate everything Kelly has accomplished during her 14-year tenure with Oneida County Tourism and are grateful for her leadership," said Lee Arthur, Oneida County Tourism Chairman of the Board. "Our Executive Committee is implementing a succession plan for new leadership that will continue Kelly's great work at OCT," added Arthur.
The Oneida County Tourism Board of Directors has started a search for the new president. Those interested in the position may submit a resume and cover letter to board@oneidacountytourism.com. A full job description can be found at https://www.linkedin.com/company/oneida-county-tourism/.
###
About Oneida County Tourism
Oneida County Tourism is the official tourism promotion agency for Central New York's Getaway Region representing Utica, Rome, Verona, and Sylvan Beach. The organization aims to attract visitors through active public relations and strategic marketing across multiple industry sectors, including leisure, meetings, sports, travel trade, and film/tv production. Oneida County Tourism is governed by a volunteer Board of Directors. Per Bylaws, the Board structure is nine to twelve at-large voting members representing tourism industry segments, plus two ex-officio voting members and two ex-officio non-voting members from Oneida County government.