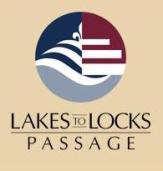 ALBANY, N.Y.
- New York State is pleased to announce the launch of an exciting collaboration between National Geographic Maps and the Lakes to Locks Passage to highlight the world-class historic, natural, cultural, and recreational attractions along New York's only All-American Road in the collection of America's Byways. This project will create a co-branded website to promote
Geotourism
: tourism that contributes to the economic health of communities by enhancing the geographical character of a place - its environment, culture, aesthetics, heritage and the well-being of its residents. On the Lakes to Locks Passage Geotourism website, viewers can pinpoint destinations and learn about the region's history, unique points of interest, ongoing events, and outdoor routes and trails. The website encourages national and international travelers to choose sustainable tourism experiences that are distinctive to the region. The National Geographic brand will attract visitors seeking the authenticity of people and places - visiting a number of attractions throughout a vacation to truly experience a destination. Through this collaboration, Lakes to Locks Passage will link established attractions to the special places hidden away in small communities. Local residents and visitors are invited to nominate the landmarks, attractions, activities, events and local foods that define the region's character and distinct appeal. Online nominations to the interactive MapGuide website are now available at
www.lakestolocks.org
. Initial training sessions have been scheduled for participants to learn how to make free on-line nominations to the website and discuss how this website will attract national and international visitors to the region:
March 16, 2011 9:30-11:30 AM at the Crown Point Telephone Corporation, Crown Point, NY (limited space. Contact Suzanne Maye prior to 3/14 to RSVP at Suzanne@lakechaplainregion.com)
March 24, 2011 1:00 - 4:00 PM at the Saratoga Town Hall, 12 Spring Street, Schuylerville, NY.
March 29, 2011 3:00 - 5:00 PM at the Warren County Municipal Center, Room 6-103, 1340 State Route 9, Queensbury, NY
March 30, 2011 10:00 - 12:00 Noon at the Plattsburgh-North County Chamber of Commerce, 7061 State Route 9, Plattsburgh, NY
March 31, 2011 3:00 - 5:00 PM at the Historic Salem Courthouse, 58 East Broadway, Salem, NY
"I am very excited to see this wonderful collaboration develop," said State Senator Betty Little, Chair of the New York State Senate Cultural Affairs, Tourism, Parks and Recreation Committee.  "Anyone who has traveled knows the tremendous value in having the local perspective on what to see and do when visiting a region. This geotourism program will tap into the most intimate knowledge available, that of local residents and groups. And, by teaming up with the National Geographic Society, it raises the profile of Lake to Locks Passage to an international stage." "This collaborative program created by Lakes to Locks Passage and National Geographic Maps is a quintessential win/win for tourism in our state," said Assemblyman Steve Englebright, Chair of the New York State Assembly Tourism, Parks, Arts and Sports Development Committee.  "It utilizes the international brand recognition of National Geographic to highlight the work of organizations such as the Historic Saratoga-Washington on the Hudson Partnership, that are promoting and protecting a part of our state where so much of our national history and culture was forged."  "The National Geographic Maps Division is pleased to have the opportunity to spotlight this region and, in doing so, support and sustain it as one of the world's treasured natural places," said James Dion, business development associate, National Geographic Maps. "The MapGuide will celebrate the area's abundant scenic, cultural and historical attributes from the unique vantage point of those who live there." MapGuide programs have been completed for Appalachia, Baja California, Central Cascades, Crown of the Continent (Alberta, British Columbia, Montana), Greater Yellowstone, Guatemala, Redwood Coast of California, Vilcanota Valley - Peru, Sierra Nevada of California, Sonoran Desert (Arizona and Sonora, Mexico), and the city of Montreal. National Geographic Maps was established as a division of the National Geographic Society in 1915 and has been producing maps for National Geographic magazine and other Society groups for more than 95 years. National Geographic Maps publishes a vast collection of wall maps, travel maps, outdoor recreation maps, atlases and globes. For more information on National Geographic Maps, visit
http://www.natgeomaps.com/
.  "Participation by local residents is critical to the program's success," said Janet Kennedy, Executive Director of Lakes to Locks Passage. "Our goal is to receive nominations from across the region that identify the things people love best, those "must see" places that lead the visitor to authentic experiences." Local residents and visitors are invited to nominate the landmarks, attractions, activities, events and local foods that define the region's character and distinctive appeal. Public forums and presentations will be conducted in communities throughout the Lakes to Locks Passage to encourage nominations and community involvement. Lakes to Locks Passage encompasses the communities along the interconnected waterway of the Upper Hudson River, Champlain Canal, Lake George, Lake Champlain and the Richelieu River. This project has been funded through a Federal Highway Administration National Scenic Byway Program, with matching funds provided by the NYS Department of Transportation. The Lakes to Locks Passage Geotourism MapGuide program is overseen by a committee involving community development and tourism interests throughout the six-county region. The existing community networks of the Lakes to Locks Passage represent an assortment of geotourism perspectives, including community leadership, historic preservation, natural resources, public lands management, traditional and local arts, agriculture, tourism promotion and local business development. Online nominations will be reviewed by National Geographic and representatives from the Lakes to Locks Passage prior to publication.
###
For more information on the trainings and this project contact: Drew Alberti Program Manager Lakes to Locks Passage, Inc.
(518) 637-4690
info@lakestolocks.org